Massive thank you to Matthew for inviting FFA on the Blog Tour for Queen of Eventide. Below you will find info on the book, preorder links, an excerpt from the novel, and a little bit about Matthew and where you can find him!
You may also remember that we did the cover reveal for Queen of Eventide back in February (Cover Reveal: Queen of Eventide by Matthew Ward | FanFiAddict).
Blurb
When the mists rise, the hunt begins.
For Maddie Lincoln, returning to her childhood home was supposed to be a chance to take control. Instead, she becomes trapped in an ancient struggle between mythic forces. A struggle in which her life – or death – might be the deciding factor.
Pursued through Nottingham's mist-shrouded streets, Maddie is drawn into Eventide: a realm where legends walk and perception shapes reality. As the hidden dangers of Eventide bleed into the material realm, Nottingham falls under the sway of a malevolent queen.
It falls to Maddie to stop the chaos from spreading … no easy task when nothing and no one are precisely what they seem.
Can Maddie discover the truth about the Queen of Eventide before it's too late?
Excerpt
In the Beginning
William's bones creaked in anticipation of the coming storm. He'd outlived most of his peers before fate had brought him to the forests of Eventide, and on nights such as this he felt the burden of every interminable year. Or perhaps, he allowed, what he felt was the echo of unhappy deeds whose reckoning rushed closer with every step taken through the dew-laden grass.
The glade opened up before him. A campfire crackled in a pit of stones. Thin, bitter smoke twitched in the fitful wind. Tongues of amber flame gave shape to timeworn oaks otherwise invisible beneath the night sky. Beside the fire, a fallen column lay tangled amongst the undergrowth. The dreamers who'd etched runes of song and fable into the mossy granite had died centuries before, but their marks remained. Deeds always outlived the doer. Or almost so.
A man sat hunched on the column, the hood of his cloak pulled down, but not low enough to conceal a distasteful glower. Nor could his attempt at relaxed demeanour disguise restlessness – a bowstring pulled taut, awaiting release. Beneath the parted cloak, a sword's hilt and a leather breastplate's steel studs glinted in the firelight.
Old hatred stirred. Hatred, and pity. Scowling, William set both aside. Neither mattered any longer. The hunt had begun.
He drew closer to the fire. "She has returned."
The hooded man's eyes didn't stray from the leaping flames. "This is not your fight."
"I can end this, but you have to trust me." William chanced another step and filled his voice with every scrap of reason he could muster. "You have to release me."
"Trust you?"
Trees shied away at the hooded man's weary laughter, branches crackling and curling. William cast a surreptitious glance at the glade's edge, alert for movement in the shadows. The forest's roots hungered when its master's mood grew bleak.
"Do you suppose I'm so desperate?" The hooded man withdrew a length of notched bone from his belt. It danced back and forth through his fingers, icy vapour trailing in its wake.
William tore his gaze from the bone. The past was a snare, even if only one of them recognised it as such. "I know you're desperate. You've tried running. You've tried fighting. You've tried reason. How many lives is your pride worth? You cannot prevail."
"But you can?"
It would be so easy to lie, but only truth would serve in that moment. A careful truth perhaps, but a truth nonetheless. "I think I can end it, yes. But I make no promises."
"I'd not believe them if you did."
The glade fell to silence, broken only by the crackle of the fire and the creak of swaying branches disturbed by the murmuring breeze. Moments eked past. William held his breath and strove to master growing impatience. Time was already against him. Against them both. If the hooded man deliberated too long, the opportunity would be lost. Freedom would count for nothing.
The bone ceased its dance. The hooded man straightened. With gloved fingers, he clasped the bone tight at either end.
"I grant you freedom from Eventide," he said at last, resentment colouring every word. "The mortal world is closed to you no longer."
A brittle snap. A shimmer of blue light, brief as a dying breath. The hooded man dropped the bone's splintered remains into the fire without a flicker of expression.
William exhaled as the enchantment's burden slid away. The day had finally come. Everything he'd hoped for, yet far less than he deserved. "Thank you."
The hooded man rose, one more flame-cast shadow in a glade full of them. Green eyes glinted beneath the hood. "I will be watching. Do not give me cause to regret this."
Retracing his steps out of the clearing, William allowed himself a thin smile. Freedom, of a sort, was his. Now the real work began.
*
With a trembling hand, Maddie wiped a tangled, bloody mass of blonde hair from her eyes. Breaths came short and ragged over a racing heartbeat.
Should have stayed with the car.
Already, her memory of the crash was fading, details blurring until only the barest sensation remained. The antlered shape looming out of the night, mist unfurling behind like a cloak and green eyes blazing. Impossible. She had to have imagined that … didn't she? But she certainly hadn't imagined the screech of tyres accompanying her desperate swerve. The plunge down the embankment. The stomach-lurching jolt as her Volkswagen Beetle crumpled against a tree. The dull, leaden chime of her forehead against the steering wheel. The overwhelming sense of something terrible approaching the wreckage. Her mad scramble through the passenger door and out onto the brambles that lined Thornhill Common.
The certainty that it was still out there, somewhere in the dark.
Looking for her.
The darkness swayed, shapes slipping in and out of focus. Maddie slumped against a tree and swallowed hard. The bitter, brackish taste of nausea ebbed. Lucidity returned. The lucidity of a dream, perhaps, but Maddie clung to it for dear life and took inventory. Her coat was still in the car, her phone with it. Idiot! The hot, wet gash above her right knee didn't bode well, the accompanying stain dark against the pale denim of her torn jeans. Nor did the fact that the world just wouldn't stay still, even when Maddie did. But if she'd broken any bones, they were being oddly quiet about it, so there was that.
Why hadn't she stayed with the car? Someone would have heard. Someone would be coming. Too late now. The road lay far behind, the sputtering headlight of her car almost lost to sight through the moonlit mist. And anyway, it lurked somewhere in between … whatever it was. Going back wasn't an option.
She wanted to curl up into a ball. Scream for help. But when had anyone come to Maddie Lincoln's aid in her twenty-three years walking the world? No. She'd have to be her own salvation, and what was new in that? Her only hope lay in the sickly amber streetlights of Thornhill village, half-hidden through the misty trees. Not far. Only a few minutes' walk. She could make it.
Fear retreating before rekindled defiance, Maddie pushed away from the tree.
With every staggering step, brambles tugged at her trainers and snagged on her t-shirt. The icy shock of mist on her cheeks and bare forearms strove to smother newfound defiance. Giddiness overwhelmed both, her stride growing ever more unsteady with returning nausea.
Maddie's heartbeat quickened. Louder. Heavier. More insistent with every step. Pulsing through failing limbs. No. Not her heart.
Hoofbeats.
Thudding across the playing fields of Thornhill Common.
Closing fast.
Still lurching for the distant streetlights, Maddie twisted around and peered back through the trees. She saw only mist, billowing beneath the moon, the brambles and skeletal branches casting jagged, mischievous silhouettes. In the same moment she turned back, her foot snagged on an upraised root. She toppled, fighting for balance and slammed into the tree. Hissing at the pain from a freshly-skinned elbow, Maddie pushed herself upright and stumbled on.
Only now there was nothing but mist ahead.
She forced a breath through a tightening throat. The last warmth of defiance turned leaden in her chest as panic rose. The lights of Thornhill were gone. The whole suburb had gone. The mist had swallowed it up. Just as it had swallowed her.
The hoofbeats sounded louder, closer, quickening to the gallop. They came from behind no longer, but all around, maddening, dizzying, suffocating.
Maddie's fingers brushed metal. The old railway tunnel loomed out of the darkness, its mouth overgrown with brambles. The line and the station it had once served were both long gone but the tunnel offered salvation. She could climb the railings. Hide inside.
Childhood memories flooded back, warning her against that course. She'd be trapped. The tunnel was bricked up a few yards into the hillside. Better to keep going. With the tunnel mouth at her back, she had her bearings once more. A hundred yards to the main road. Less. She could make it.
Arms closed around Maddie from behind. A hand clamped across her mouth, cutting off her startled scream. Her mind drowning in panic, instinct took over. She drove back her elbow, striking flesh and earning a pained grunt. Her captor hauled with sudden strength, dragging her down into the overgrown bushes, his weight atop her, pushing her down.
The oncoming hoofbeats reached deafening crescendo.
"Hush, woman." The man's breath was warm on the back of Maddie's neck. "Calm yourself. Stay silent, or we'll both be lost. You understand?"
Somehow, the urgency of his tone penetrated Maddie's numbed mind. She jerked her head in agreement. He removed his hand. The thud of hoofbeats slowed, and stopped altogether.
"What … ?" Maddie gasped.
"Quiet." The man clapped his hand over her mouth once more. "Look."
At first, Maddie saw nothing. Then a dark silhouette appeared through the haze. A man on horseback, a thick cloak spilling from his shoulders, his emerald green eyes blazing through the visor of an antlered helm. His right hand held a long-shafted spear. His left, the steed's reins.
The horseman drew nearer. Maddie was certain he saw her, would spur towards her at any moment. She went rigid in her captor's grasp – her rescuer's grasp? – not daring to move. Not daring even to breathe.
The electronic screech of a police siren wailed through the night. The horseman's head jerked upwards, green eyes fixed on the roadway atop the embankment. The siren wailed again. Loosing a booming, furious snarl, the horseman hauled on his reins. His horse reared high, hooves kicking at the air, and galloped away into the mists.
Maddie held her breath. The hoofbeats vanished into the distance.
Her rescuer gave a shuddering sigh and slid his hand from Maddie's mouth. "That was a little close for my liking." Relief resonated beneath the wry tone.
"Who are you?" Maddie shook with subsiding fear, rattling her shallow breaths in her chest. She shivered as the chill of the damp grass seeped into her bones. She'd never much fancied the idea of being a damsel in distress, but this once? Maybe she'd let it slide. "What the hell was that?"
Her rescuer's weight vanished from her back. He rose and stared off to where the horseman had vanished. He cut an unremarkable figure. Taller than Maddie. Heavily-built without being overweight. A dark shape in dark clothing, the details hidden by the night.
"That doesn't matter now," he murmured. "None of it matters."
Weariness pressed in. Maybe it didn't matter. Part of Maddie gaped incredulously at the notion as she clambered to her feet. The rest was too tired – too sore – to care.
"The police … " she stammered. "They've found my car. They'll be looking for me."
"They will."
She stumbled past him, heading towards the siren's wail and the ethereal flicker of blue light scattering across the drifting mist.
"For whatever it's worth," he breathed. "I'm sorry it has to be this way."
Everything went black.
About the Author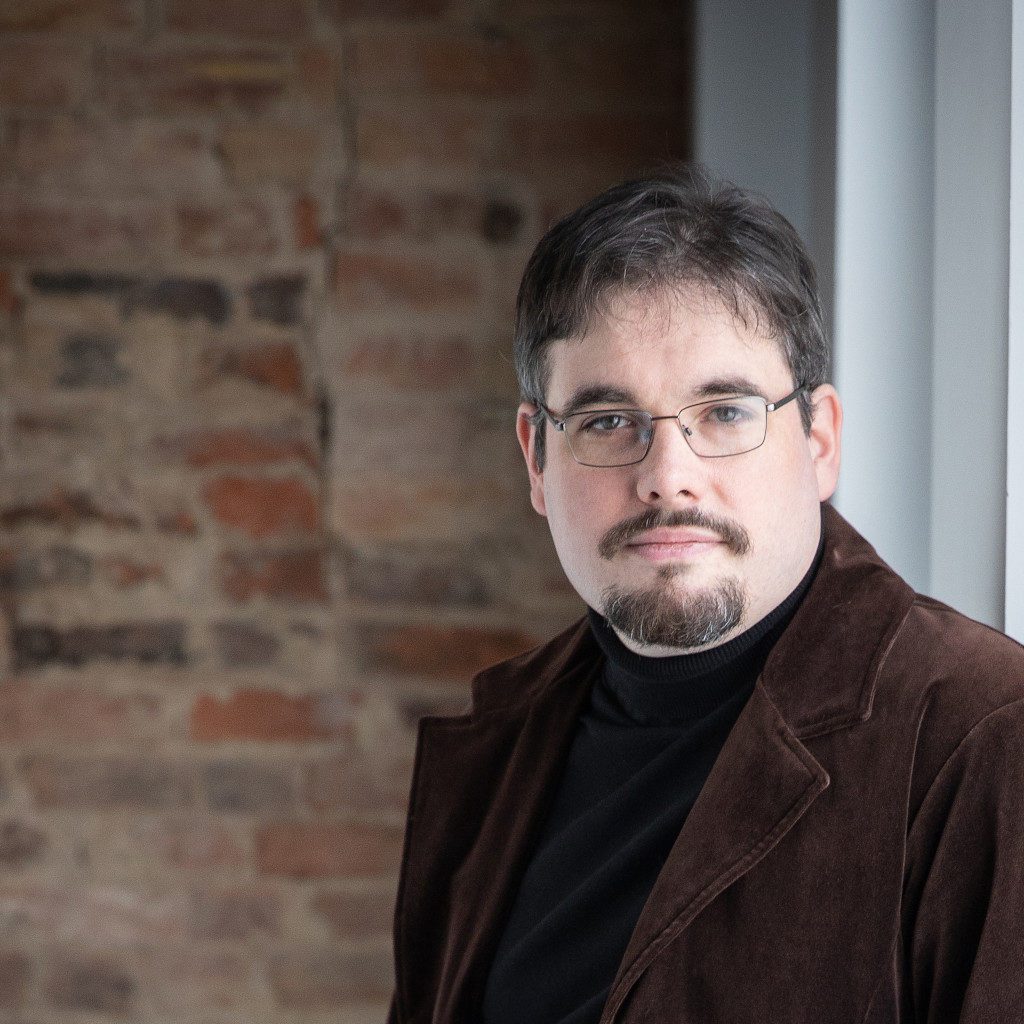 Cat-servant and owner of more musical instruments than he can actually play (and considerably more than he can play well), Matthew Ward is also the author of the Legacy Trilogy and the forthcoming Soulfire Saga. He's also the architect of Coldharbour, and a roaming Creative Consultant and Voice Director in video game land, including Vermintide 2, Darktide and [Redacted] (pesky NDAs).
He's afflicted with an obsession for old places – castles, historic cities and the London Underground chief amongst them – and should probably cultivate more interests to help expand out his author biography.
After a decade serving as a principal architect for Games Workshop's Warhammer and Warhammer 40,000 properties, Matthew embarked on an adventure to tell stories set in worlds of his own design. He lives near Nottingham with his extremely patient wife – as well as a pride of attention-seeking cats – and writes to entertain anyone who feels there's not enough magic in the world.
Website: www.thetowerofstars.com
Twitter: @TheTowerofStars
Facebook: www.facebook.com/thetowerofstars