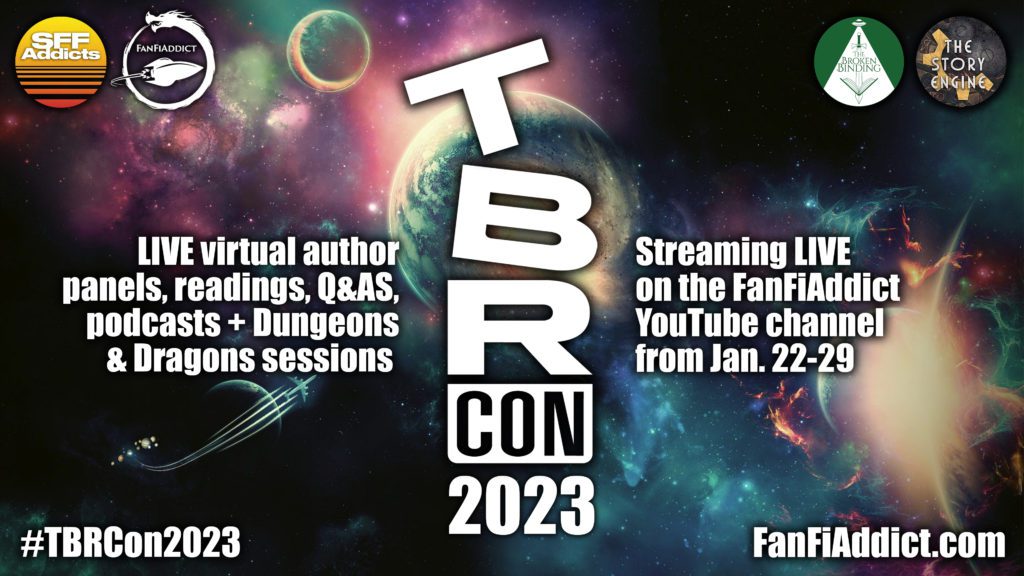 TBRCon2023 is an all-virtual sci-fi/fantasy/horror convention, streaming live from Jan. 22-29, 2023. With 30 live panels, 25 author readings, 3 podcast recordings and 3 D&D sessions, the third edition of FanFiAddict's Stabby Award-winning convention aims to offer viewers countless in-depth discussions on SF/F/H, writing craft, publishing, marketing and much more!
Best of all, TBRCon2023 is absolutely FREE, available to stream live on YouTube, Twitter and Facebook during convention week (or to re-watch on YouTube at your convenience).
Also, during TBRCon week, you can check out our exclusive giveaways and discounts from both The Broken Binding and The Story Engine. Head here to check them out.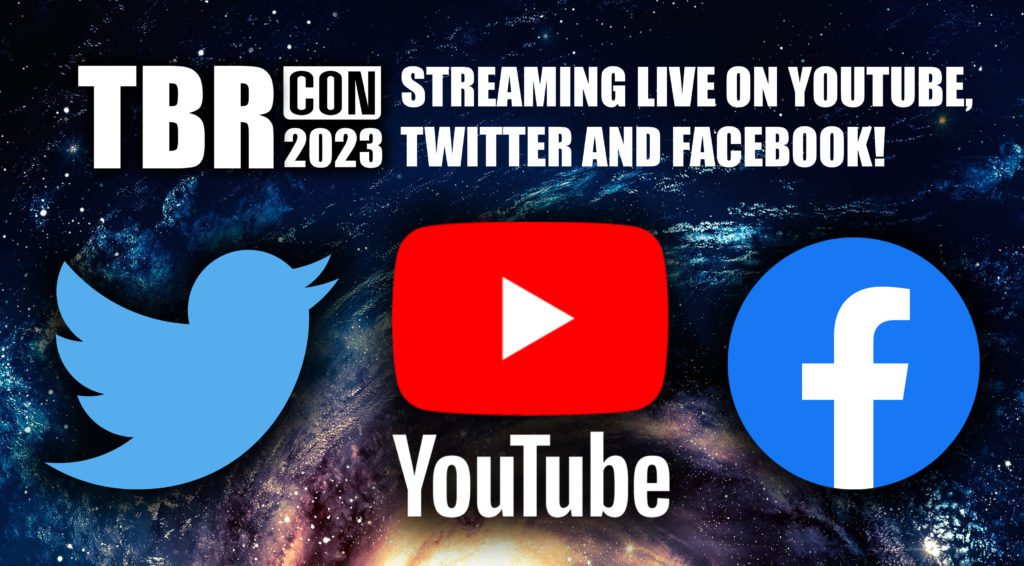 NOTE: This page will be updated throughout January as panel, podcast, reading and D&D announcements are made on the SFF Addicts Twitter and Instagram feeds.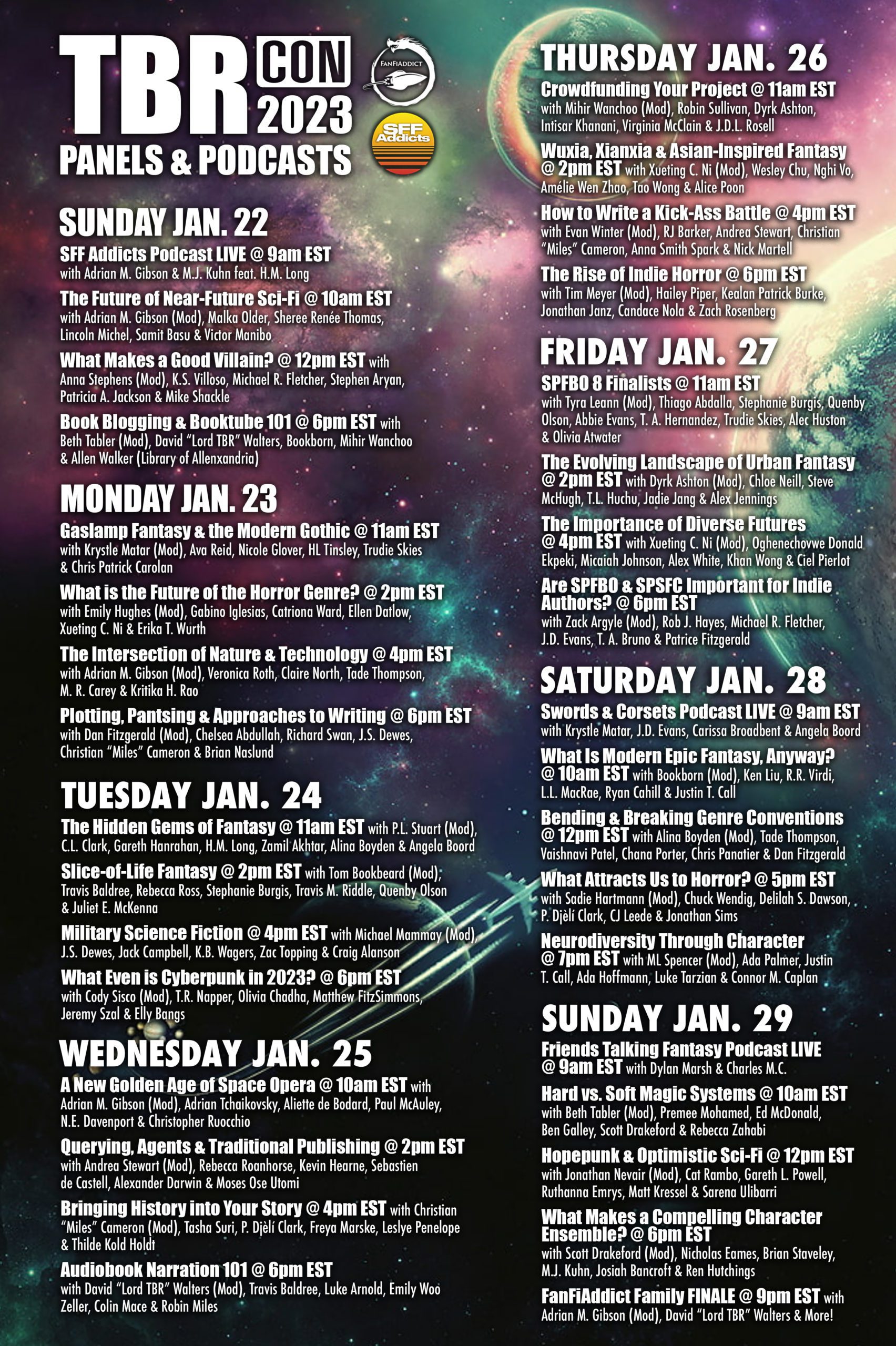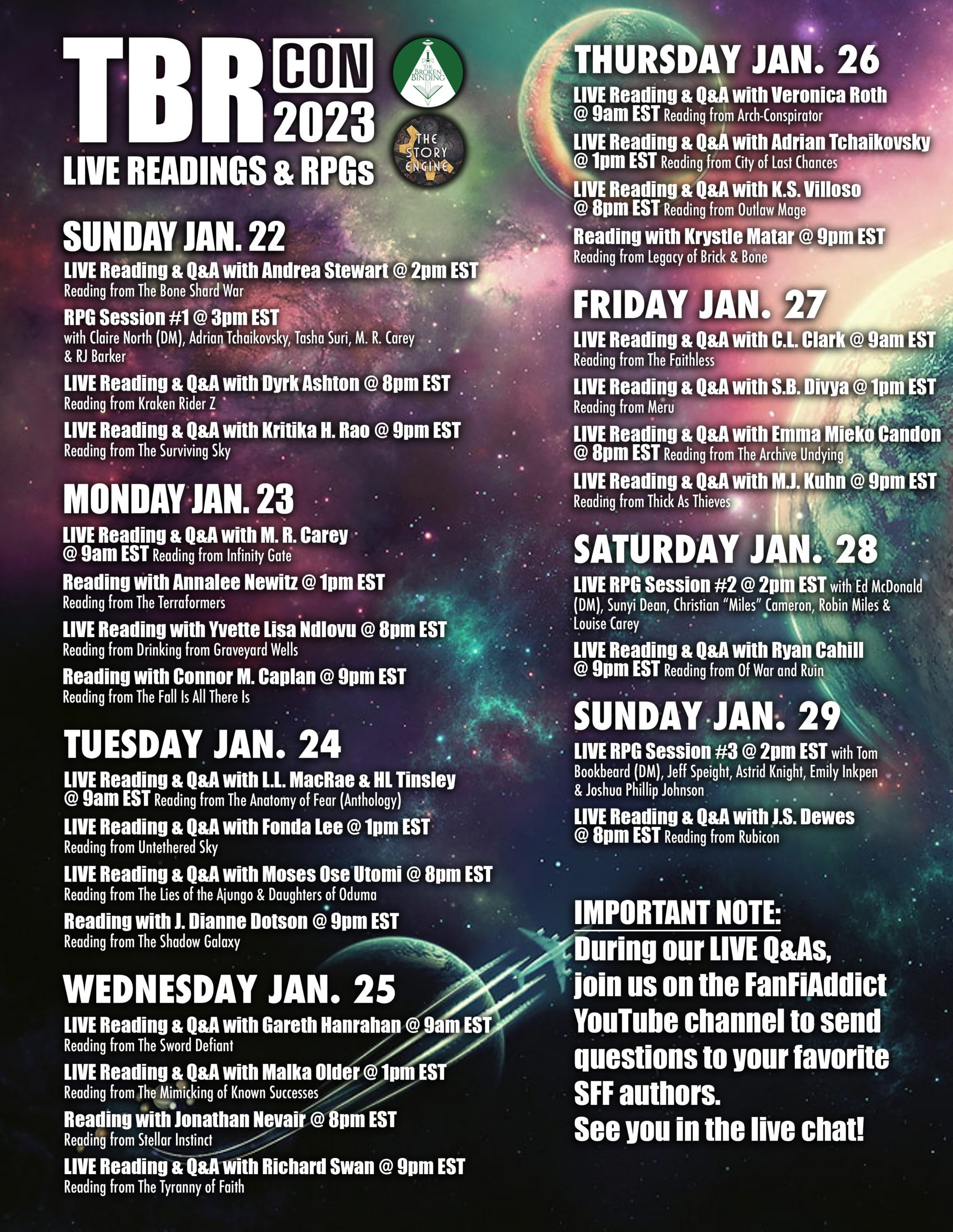 PANELS:
PODCAST RECORDINGS:
AUTHOR READINGS:
RPG SESSIONS: