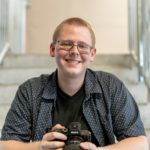 Neil
Reviewer
I'm a long time obsessor of SFF. Got hooked because of Redwall as a kid and haven't stopped since. Newly enlightened to indie books and can't wait to get my hands on more. I'm a Dallas, TX local, husband, father of two, and a photographer/videographer by trade. I just love reading and want others to find books they'll love as well.
---
---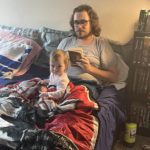 Sean – Seanchalant
Reviewer
Sean Conley (not Connery) aka Seanchalant is an proud father of three little nerds, AnaMaurin Victoria, Landyn Lawrence, and Raylan Aviendha Mae. He is a stay at home dad while his hardworking and wonderful fiancée,
Gabriella Oropeza brings home the bacon and he always has a book on his person. On the autism spectrum, he has a tendency to become an encyclopedia on things he enjoys. Raised on horror films (The Evil Dead series is #1) and Stephen King, his love of fantasy was born from Army of Darkness and Tad Williams; cultivated by John Gwynne and Mark Lawrence. He enjoys everything from epic fantasy to urban fantasy, grimdark to high fantasy. His favorite bands are The Beatles, Wu-Tang Clan and Built to Spill.
---
---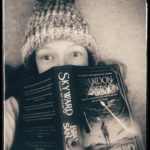 Jenn
Reviewer
I'm Jenn; teacher and lover of all things fantasy. Every now and then I get an itch to read something different but mostly it's fantasy all the way. I am from Scotland but have lived in New Zealand since I was a young teenager. 
Character driven epics are my favourite but I am open to reading a lot of different things. My literary roots are firmly planted in Roshar, Middle Earth, and a new favourite Buckkeep. I also love reading Indie fantasy and am looking forward to finding more wonderful fantasy worlds and writers. When not reading I can be found looking after my daughter, my fur baby Sierra and working with my husband on our new rural property. Enjoy my bookish thoughts. 
---
---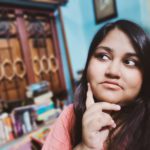 Diyanosaur_Diya
Reviewer
Diyanosaur is a generic nerdy girl from India whose gateway to fantasy was ASOIAF. Fantasy is her go-to genre but recently she's been exploring Historical Fiction and Horror too. The way to her heart is having an animal companion in your book. May or may not believe in the existence of bears. Truth and Courage!
---
---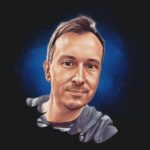 Craigbookwyrm
Reviewer
Craig is from the small country of Wales in the UK – famous for its castles and dragons! He is married and has 3 daughters. Craig works a desk job full time, but in his spare time he reads as much as possible. Having fallen back in love with reading again, after discovering the indie and self-published SFF book community, Craig loves to share his passion with other readers in the community. 
---