A huge thank-you to Escapist Book Tours for setting up and running another amazing tour. They have a home page for all of the amazing reviews being posted here as well as an associated giveaway (US only).
Synopsis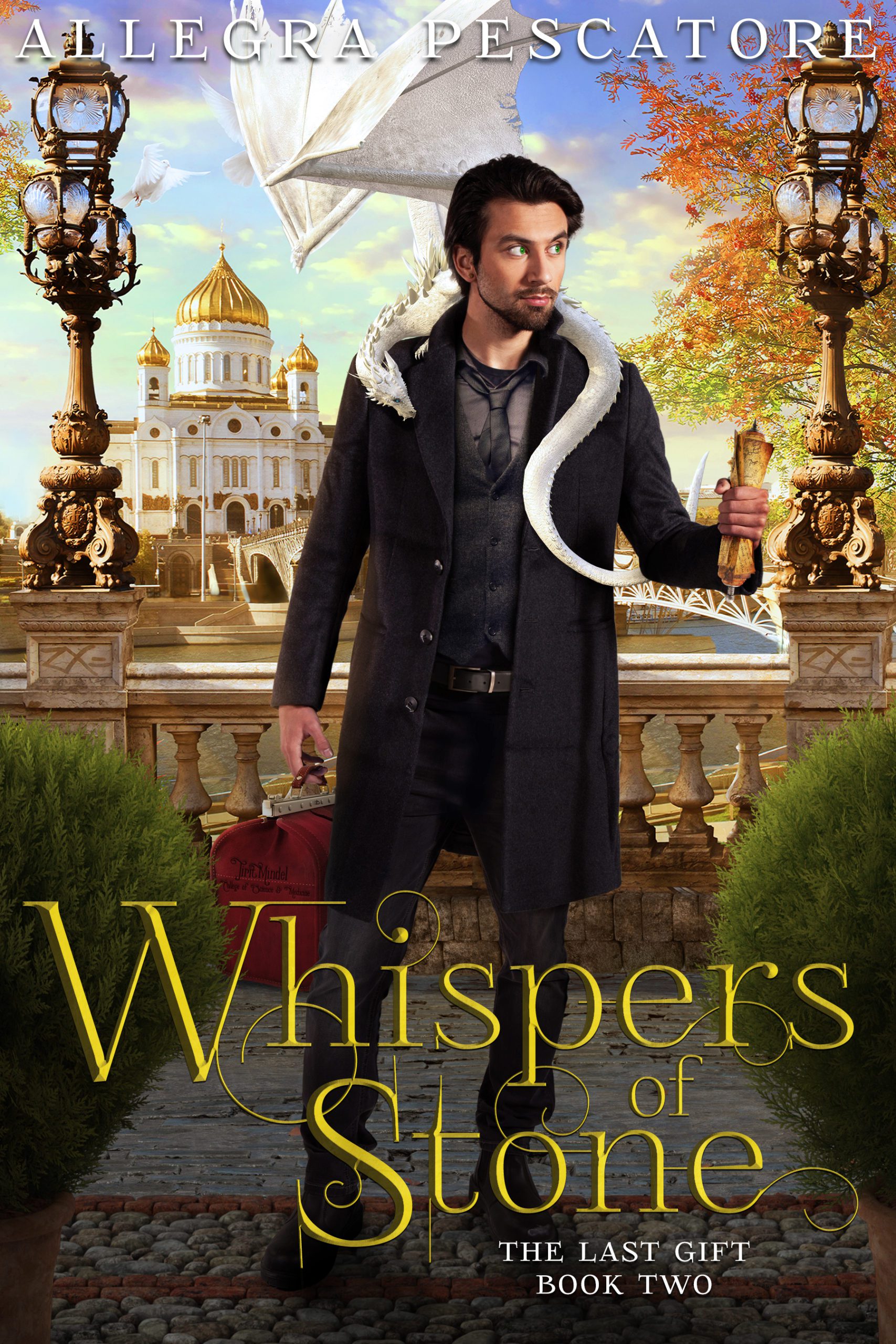 Rating: 9/10
A God is Dead. A Queen is Missing. Secrets are Unraveling.
On trial for the murder of the King, Elenor and Gabriel must become allies if they want to survive. His magic is spiraling out of control, awakening a mystery hidden in the very walls of the palace. She has one month to pass her Water Rite and find a way out of the marriage her parents set up. But things are about to get much more complicated.
Between sadistic family members intent on taking Elenor's throne, Tirit Mindel breathing down Gabriel's neck, and a Golden Dragon appearing in the sky above the Mondaer Desert with an ominous warning, more than the Kingdom of Lirin is at stake.
If that weren't bad enough, time is ticking down for Fedrik and Fay as well. With the desert turning against them and Daemon as a questionable new ally, figuring out how to control Fedrik's Gift has become a matter of life and death.
Picking up in the fallout of Where Shadows Lie, In Silence Abiding is the long-awaited and non-stop second installment of The Last Gift. Dive back into the world of Dracona and hold onto your hats. Things are about to get… salty.
Q&A
I was lucky enough to be able to message and ask Allegra a couple of questions about Project Ao, which The Last Gift series is a part of. Project Ao is so unique and I cannot wait to see all the branches start to expand and flourish. 
What is Project Ao?
Project Ao is a collaborative multiverse writing project. It was started to bridge the gap between traditional novels, and the amazing community that forms around fan spaces, where authors are allowed to play, riff on each other's work, and write collaboratively to tell stories greater than the sum of their parts. As of today, Project Ao involves about a dozen authors over 10 different worlds, three of which have been launched to the public. Each world features self-contained stories that cross over at key locations to tell a larger meta story. But Dracona, Fortune, and the Mountain Fell are only the beginning. Our plan is to launch two new world in the next year or two: Tir, a dark and horrific world cursed with a deadly spore that makes it nearly uninhabitable, and Phyrra, where a unique take on elemental powers forms the background for a murder mystery.
How does the timeline for the works within Project Ao work?
Time works differently on each world of Project Ao, so each set of novels is moving along in their own timeline. Crossovers occur, but the time dilation complicates matters. As for reading order, generally, it's possible to read the series in any order, though order of publication will give you the best chance of catching all the crossover easter eggs. We're big on leaving lots of exciting tidbits scattered throughout, both for our own entertainment and to make sure that the experience of reading for the first time and re-reading provides the reader with new and exciting details to unravel. Over the next couple years, Project Ao will be speeding up and launching several new worlds, so the best place to stay updated on reading order is: https://www.aocollectivepublishing.com/series/all-the-books
How is it collaborating with multiple authors on a shared universe?
It's the greatest! We have so much fun. It's the best parts of roleplaying and fanfiction, but also the best parts of writing original fiction. It cuts out all the hours of solitude and replaces it with laughter and conspiratorial plotting. While I do write some of my books alone, the other authors of Project Ao are never far away, and we are always open to new members. The dream is for Project Ao to eventually be big enough that we have authors writing all over it, filling in historical events and the lives of side characters exactly the way fanfiction does so well, but with the rights and support to publish and add to the canon of the worlds we love!
Review
I don't love giving really long reviews for sequels because… well they're sequels and you kinda have to start with book one. And it's hard to balance that with the need to shout about the books because, let's face it, typically series get better once the plot really hits its stride in subsequent books.

For me, Whispers of Stone continues to excel in its character work. There is not a single POV character that I turn the page on a new chapter and am disappointed to see, and I think each character really gets their time to shine and grow. I particularly love the Mondaer culture and the importance of Names. I think it's really unique to give phonetic sounds a meaning. For example Ae has its own meaning, and names like Daemon or Faerian have that meaning built into their names. But going beyond that Faerian also has the Ia meaning as well, so you can combine different meanings to come up with entirely new ones. Especially in Faerian's case it brings some interested things up on the minutiae of spellings. The meaning is carried in the vowel sounds of the name, which is very fun. I love when books play around with linguistics. I also recommend The Black Coast by Mike Brooks and A Memory Called Empire by Arkady Martine if you want to see some other neat linguistic choices in SFF books.
While the characters shine through and are the highlight for me, that is not to say the plot is not also amazing. Political machinations are stepped up to an entirely new level in Whispers of Stone and I honestly cannot wait to see what the outcomes are in book three, These Gossamer Strings. 
I would also be remiss if I didn't at least mention the diversity representation that Allegra continues to bring to the game. Elenor has a physical disability that is done so well, it's a part of who she is, it isn't the entirety of who she is. She is also in a female-female relationship with Clare which again is just an aspect of her personality. I find it's easy for authors to shoe-horn diversity aspects in and allow it to take over who a character is and that is so far from the case here. Also there is perhaps a hint of a poly relationship developing which I won't spoil but just makes me so excited to see. So if you're on the hunt for an amazing example of diversity in fantasy done right, look no further.