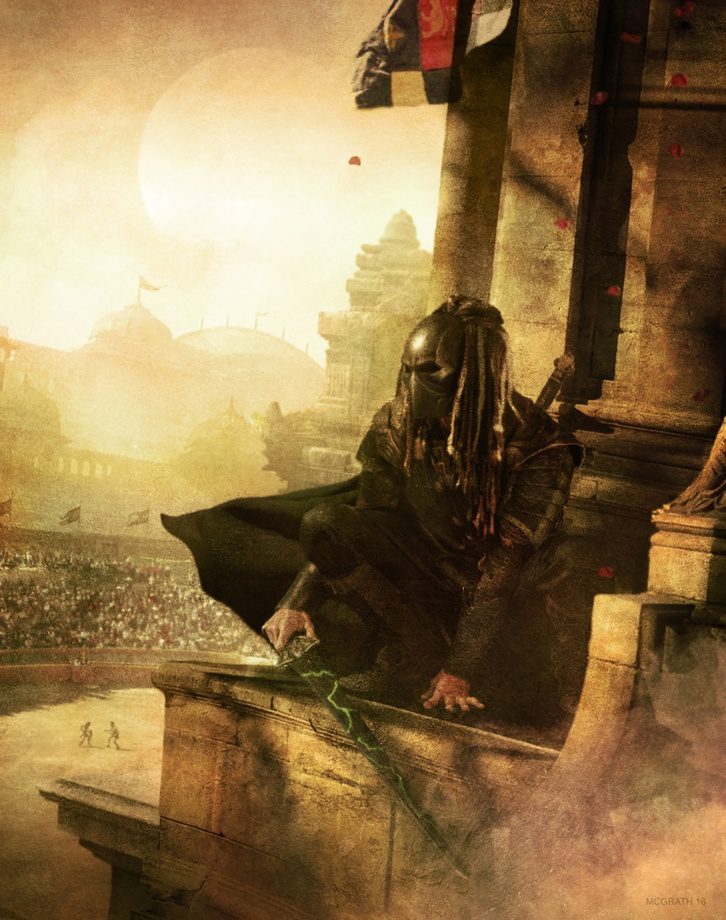 I've been realizing recently that some of my favorite characters in fiction are thieves and assassins. The great thing about this type of character is that there are so many opportunities to delve into the complex backgrounds and motivations that these characters have, typically because of their past traumas. It also almost always ends up being a great way to explore gray morality and be able to root for characters even if you don't necessarily agree with all of their choices. The thrilling and creative fights, rooftop/city wide chases, and inevitably witty dialogue that thieves and assassins typically engage in doesn't hurt either. In no particular order, here are some of my favorite fantasy series with these types of characters in them!
1) Gentleman Bastards by Scott Lynch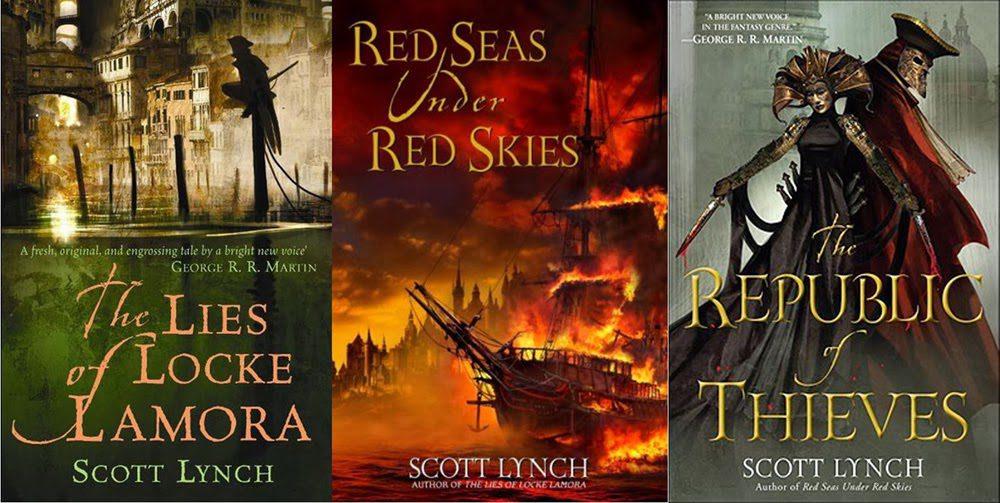 I know, I know. Everyone talks about how good this series is and I'm sure it is already on most of your TBR's. Only 3 of the 7 books have been published so far in this series with the last being published in 2013. However, I had to mention it as it contains one of my top 3 fictional duos of all time in Locke and Jean. Their friendship is amazing with wonderful depth and emotion, the dialogue is witty and entertaining, the plot engaging, and the world (the city of Camorr especially) is so well realized. Read these books!
2) Riyria Revelations by Michael J Sullivan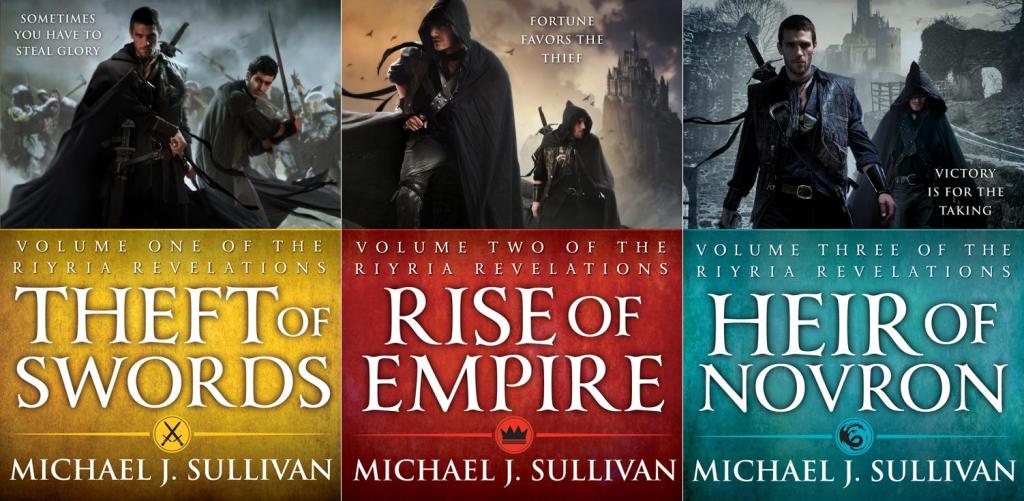 This completed trilogy was actually 6 books originally and now is printed in 3 omnibus editions. Containing another of my top 3 duos in Royce and Hadrian, Riyria Revelations is light epic fantasy that honors classic fantasy while at the same time bringing a modern feel to the narrative. A must read!
3) King's Dark Tidings by Kel Kade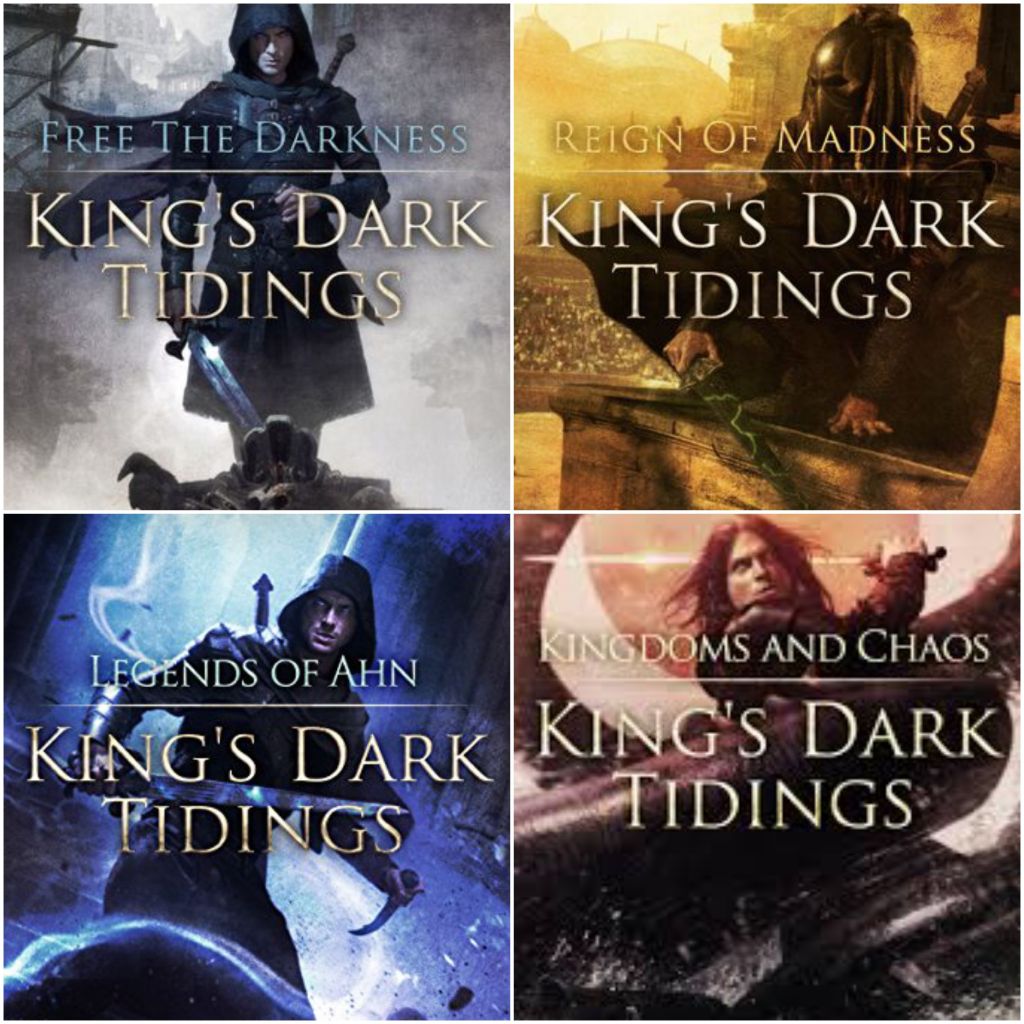 This is a self published, ongoing light epic fantasy series focused on a highly trained assassin named Rezkin. Rezkin tries to figure out his past amidst political turmoil, bumbling through social interactions, and generally kicking butt. This series is so much fun with a ton of great action, an intriguing mystery, a fast paced plot, and characters that you end up really caring about.
4) Amra Thetys by Michael McClung

This is another ongoing self published series that follows Amra Thetys as she does her best to survive in a grim, dark world. Amra is a fantastically compelling female protagonist that really makes this series with her quick wit and inappropriately timed and irreverent sarcasm. I love following her as she uses her skills as a thief to survive all of the proverbial crap that she goes through in order to, reluctantly, save the world.
5) The Wounded Kingdom by RJ Barker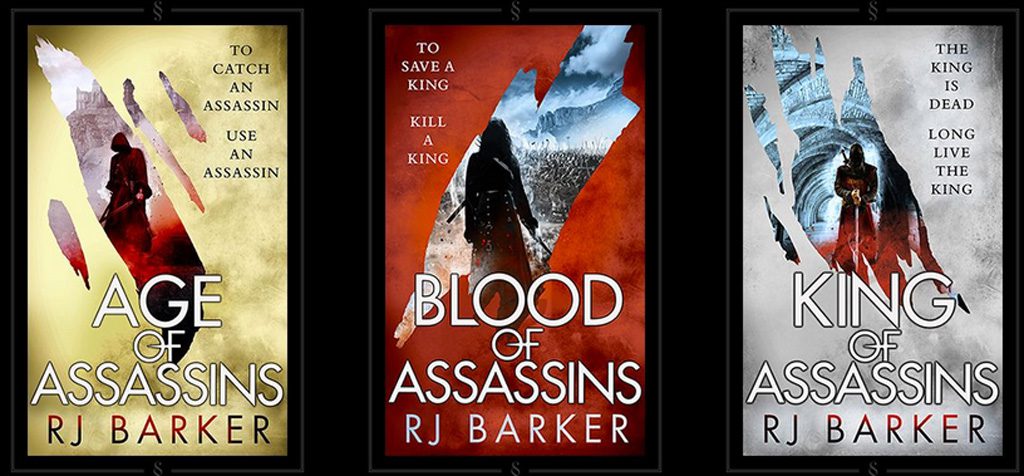 I don't see this series mentioned enough. This completed trilogy that centers around Girton Club-Foot and his mentor, Marela Karn, is abolutely brilliant. I don't know that I've ever read a found family story that has moved me more than this one did. I legitimately cried during this series because of the beauty and deep emotion of the relationship between this master and apprentice assassin. The action is incredibly well done and the plot continues to escalate throughout the series. I also thought it was really cool to see someone with a disability overcome and adapt through that to become a deadly assassin. With a unique magic system and believable, compelling character development throughout the series, you're not going to want to miss this one.
Let me know if you love any of these series as well or if one catches your eye. I would love to talk about them with you in the comments. Happy Reading!