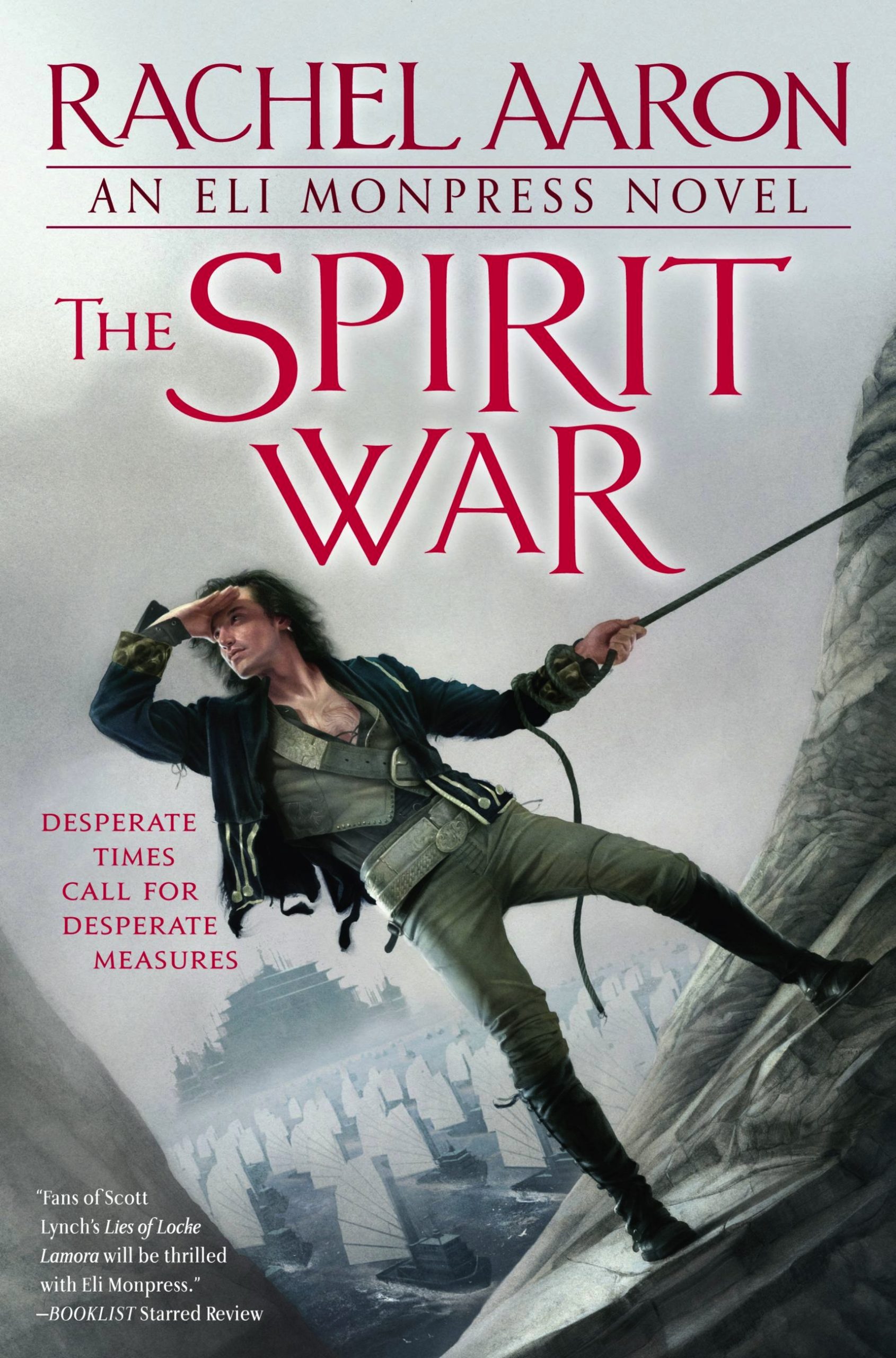 Rating: 9.75/10
Synopsis
Your favorite thief Eli Monpress, mercenary Josef, and demon seed Nico continue their adventures throughout the Council Kingdoms as insidious forces conspire to tear the land apart from within.
Meanwhile, a looming threat approaches from beyond the horizon that is gonna take not only this band of thieves, but also the aid of Miranda the Spiritualist, and powers even higher than her, to give the Council Kingdoms a chance at survival!
Review
"He believed in me, even when there was nothing to believe in."
I know I keep saying this, but this penultimate book in the Legend of Eli Monpress series is the best entry yet!
This is going to be a shorter review than normal because I feel like I've said so much about this series already in my previous three reviews.
There continues to be emotional/pivotal character moments in each book and I love that this one had them for all 4 of the main characters Eli, Josef, Nico, and Miranda. In particular Eli and Miranda had some heartwrenching scenes that stole the show, continuing to grow my love for and investment in these characters. If I had just one tiny criticism or piece of advice for this book it would be I would love to have those moments hit just a little harder. I wish we had lingered a little longer with the characters in those scenes. I understand things were happening during those moments that the characters had to respond to so it didn't bother me too much, but I think that little bit of extra time could have given them that extra oomf, taking it to the next level from simply emotional to stab me in the heart feels.
"You know," he said softly, "there's a fine line between being determined and being an idiot."
Rachel Aaron does such a great job of building stakes over a series. We've gone from a very micro plot where there was a hyper focus on Eli, Josef, Nico, and Miranda's personal journeys in the first book to a macro plot with world shattering implications while still keeping that personal touch in this 4th installment. There is also the promise of even greater stakes in the 5th and final book Spirit's End which I am so excited to read!
As I said above the plot of this one was brilliant and high stakes. The tension continued to increase throughout the narrative in several different ways until it came to an action packed climax in spectacular fashion.
This series just continues to excel in so many ways and I'm so excited to see how the author wraps it all up. I expect snark, chaos, all the emotions, action, and suspense in this last book. Bring it on Rachel Aaron!