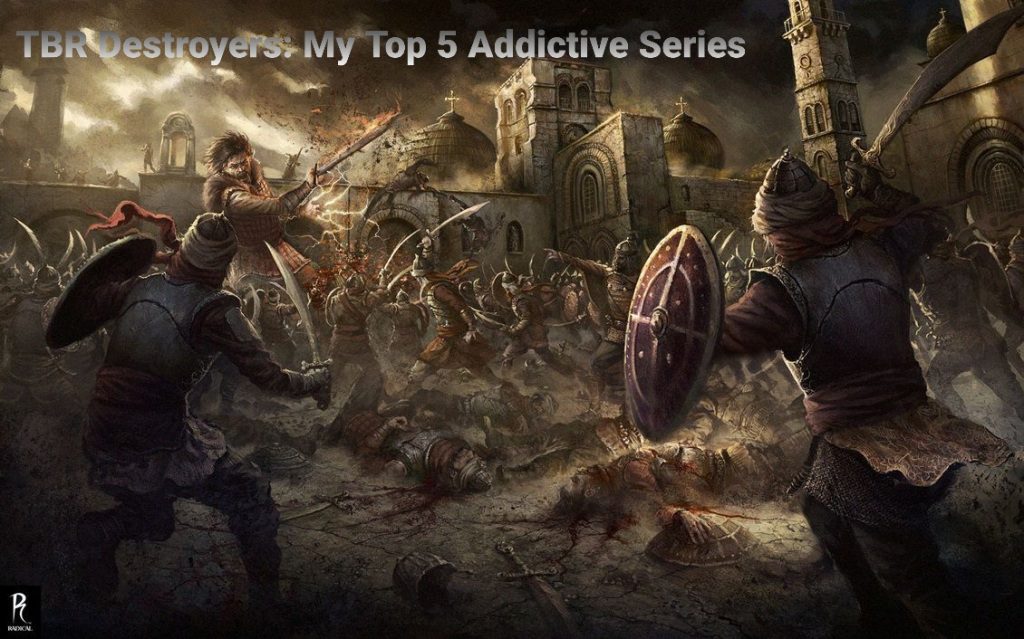 There are several different reasons that a series can be addictive to me. One of the reasons is that the series is incredibly fast paced and action packed. Another is that I get so invested in the characters that I HAVE to know what happens to them. Another thing that makes a series addictive for me is well done mystery/intrigue.
Here is a list of 5 of the most addictive series that I've read!
1) Red Rising Trilogy by Pierce Brown
Is anybody really surprised that this series is on here? Red Rising has it all. It contains two of my favorite characters of all time in Darrow and Sevro, plus a slew of other characters that Pierce Brown somehow made me care about deeply. Incredible, action packed battles in space and on land with the intimate feel of a first person POV and exceptionally done intrigue throughout the story make the first Red Rising trilogy a series you are going to want to binge.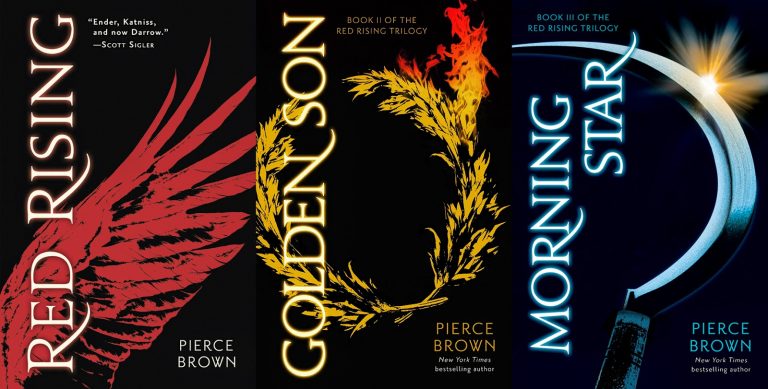 2) Cradle series by Will Wight
My favorite self published series ever also has the place of 2nd most addictive series ever. After book 1, Cradle goes full throttle and doesn't really let up. The magic system lends itself to some incredible action scenes. Along with that, the worldbuilding and characterization make this series incredibly addicting. I read this series' first 7 books (all that were published then) in only 21 days while ignoring the rest of my TBR.
3) Faithful and the Fallen by John Gwynne
In this series it is the characters that truly shine. I don't know that I've ever cared so deeply about so many different characters. Combine that with John Gwynne's high stakes, epic battles and often merciless way of treating his characters and you have a story that you simply cannot put down until the end!
4) Farseer Trilogy by Robin Hobb
Farseer is a trilogy that is deeply emotional. It is a single POV narrative that follows Fitzchivalary Farseer through all the crap that he has to endure. Fitz, Nighteyes, and the Fool are SO compelling and my heart often broke for one or all three of them multiple times during this series. Epic fantasy with a very intimate, raw exploration of what it means to be human is Hobb's speciality and makes this a series that you just can't stop reading….even through the pain.
5) Wounded Kingdom by R J Barker
We follow Girton Clubfoot throughout his childhood into adulthood in this series. His "found family" relationship with his assassin master Marela Karn got me immediately invested in this story. There is also a different mystery to figure out with each book that made me get invested even more every time I went to pick up the next book. This series also contains one of the most unique ways of describing action that I've ever read. I love this series. It will make you laugh, cry, cheer, and get your adrenaline pumping.
There you have it. My list of 5 TBR Destroyers. What is a series that you have read that was so engaging that it destroyed your TBR? Let me know in the comments.