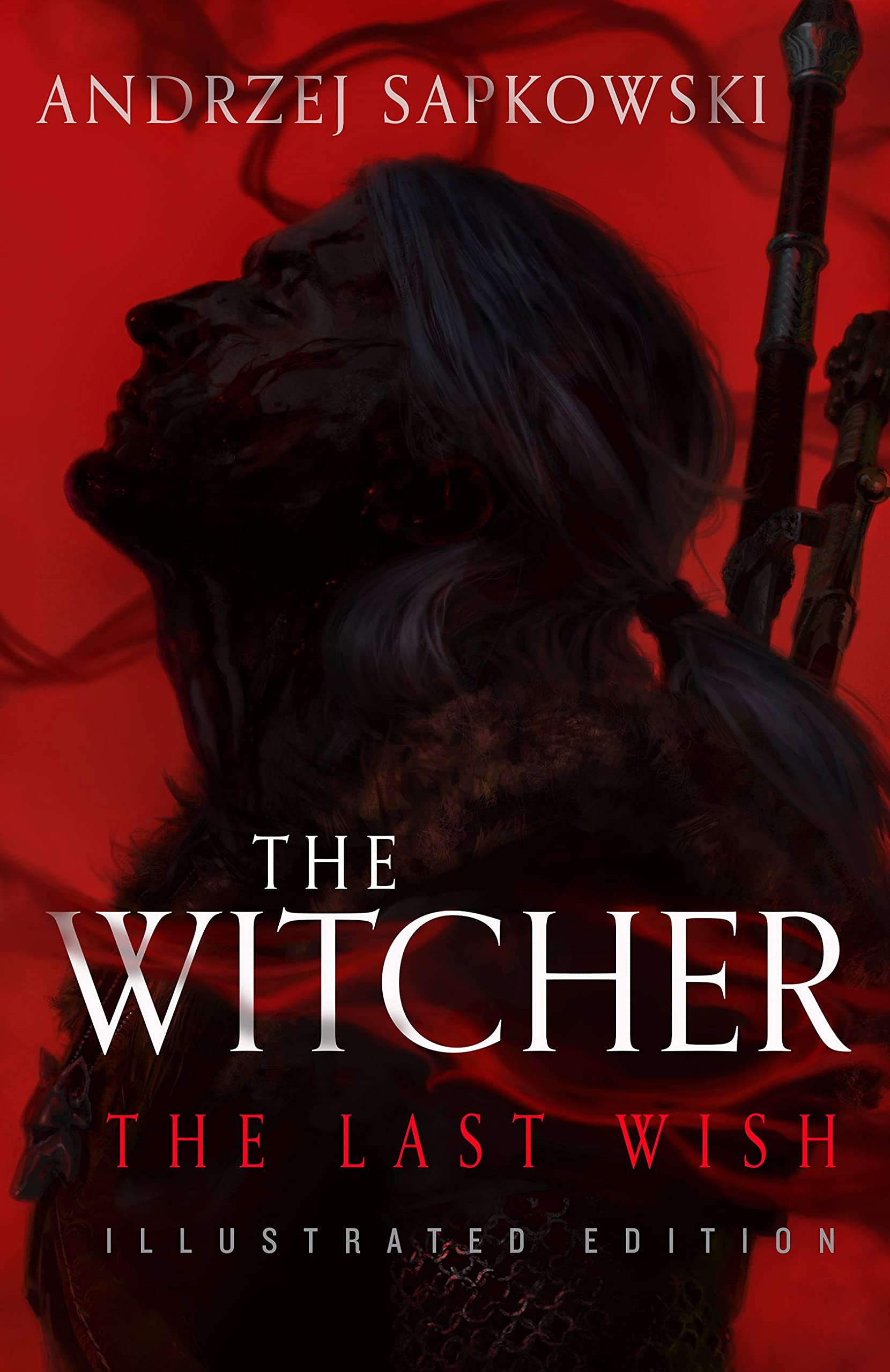 Rating: 9.5/10
Synopsis
Geralt the Witcher—revered and hated—is a man whose magic powers, enhanced by long training and a mysterious elixir, have made him a brilliant fighter and a merciless assassin. Yet he is no ordinary murderer: his targets are the multifarious monsters and vile fiends that ravage the land and attack the innocent.
But not everything monstrous-looking is evil and not everything fair is good… and in every fairy tale there is a grain of truth.
Review
"People," Geralt turned his head, "like to invent monsters and monstrosities. Then they seem less monstrous themselves."
Man oh man did I enjoy my time with this one. Before I really dive into my review I want to express two things. First, thank you so much to Hachette audio for this review copy in exchange for an honest review. Second, I had already seen the first two seasons of The Witcher show before reading this book. Because of that I already had a love for some of these characters and stories already. Take that as you will.
A huge shoutout to the narrator Peter Kenny. He did such a fantastic job with this book and that was definitely a big part of my enjoyment.
I loved this book. From page one to the end it was filled with action, magic, monsters, mystery, and characters that are truly unique and really well written. If you take anything away from this review, take that. It was truly an all around fantastic experience.
Geralt of Rivia is a fascinating character to follow. We are not often in Geralt's head, the author choosing instead to use his interactions with others to show his character and personality. That method worked so well for me. Geralt is a man of action. Despite his reluctance, Geralt is consistently pulled in directions the powerful wish him to go. However, Geralt is a man of conviction. He does what he believes to be right even when the going is hard. He shows himself to be a good man despite the abuse and betrayal he goes through.
Geralt is a Witcher, an amazing mutated warrior who kills monsters for a living. Within these pages we see him go through many adventures, some involving terrifying monsters and some concerning the monsters in the heart of some humans. The action is so well written. It is pulse pounding, high stakes, and you never really know what to expect.
"Evil is Evil. Lesser, greater, middling… Makes no difference. The degree is arbitrary. The definition's blurred. If I'm to choose between one evil and another… I'd rather not choose at all."
We meet many other characters along the way. Some detestable like Stregobor, some ridiculous and fun like Dandelion (Jaskier for those who have only seen the show), and some powerful, bold, and complex like Yennifer. I was really impressed with how the author was able to show each character's distinct personality with the limited page time each had in these short stories.
I had a few favorite stories in this collection. I had 6 favorites in fact, including the ones in Blaviken and Cintra, the striga, the vampire, as well as the stories where Geralt first meets Dandelion and Yennifer. Overall, there wasn't really a story in this collection that I could point to and say that I didn't like it. I also really liked how fairy tales were integrated into the story. It was almost as if Sapkowski was giving us mini retellings of these tales throughout the book.
I had such a good time with this one. It is a great introduction to this rich world full of monsters and magic, following the larger than life Witcher Geralt of Rivia. I can't wait to read Sword of Destiny, the next short story collection, and then dive into the main series head first.