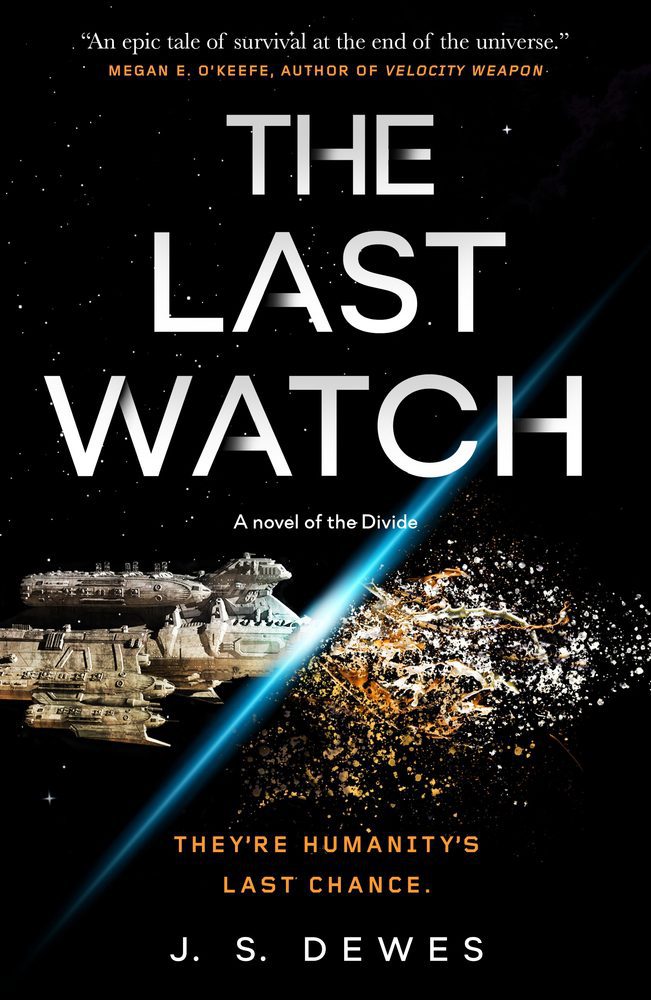 Rating: 9.0/10
Synopsis
The Divide.
It's the edge of the universe.
Now it's collapsing―and taking everyone and everything with it.
The only ones who can stop it are the Sentinels―the recruits, exiles, and court-martialed dregs of the military.
At the Divide, Adequin Rake commands the Argus. She has no resources, no comms―nothing, except for the soldiers that no one wanted. Her ace in the hole could be Cavalon Mercer–genius, asshole, and exiled prince who nuked his grandfather's genetic facility for "reasons."
She knows they're humanity's last chance.
Review
J.S. Dewes "The Last Watch" is one of those books where you quickly forget you're reading SciFi as the plot and characters immediately consume you in a mystery, action-driven-plot and discovery of the characters involved in the events of the book. Although the story revolved around technological and futuristic elements, the fascinating story takes center stage.
The story is told through the eyes of Adequin, a war hero now in charge of the Argus—a spaceship in our story—and Cavalon, a disowned royal. Within the very first pages we're immersed into this edge-of-your-seat thriller in space until the very last 474th page. Needless to say, I'll avoid telling much more than the fact there is a deep mystery involving future or past copies of our characters (called doppelgangers) appearing live with present-self and a constant threat related to a "divide" which you can probably tell has something to do with the cover of the book. But that's all I'm going to say.
The environments and world our characters live in is definitely worth noting, fully fleshed out with bad-guy-aliens named drudgers and a backstory supporting our main plot. If you're a fan of narratives that contain characters with special abilities, you'll truly relish in how the "imprints" (a technology burnt into the skin) allow our characters to do truly incredible feat along the ride.
So, I truly enjoyed this novel and looking forward to read the next chapter in the series. Several have compared the book to Game of thrones in space, The Expanse or even Mass Effect, but to be honest The Last Watch is unique in taking the best out of the elements mentioned and establishing its own nature. In conclusion, if you're a fan of thriller-driven science-fiction with nearly a dab of magic and heartfelt characters, J.S. Dewes The Last Watch should be pretty high on your next read list.