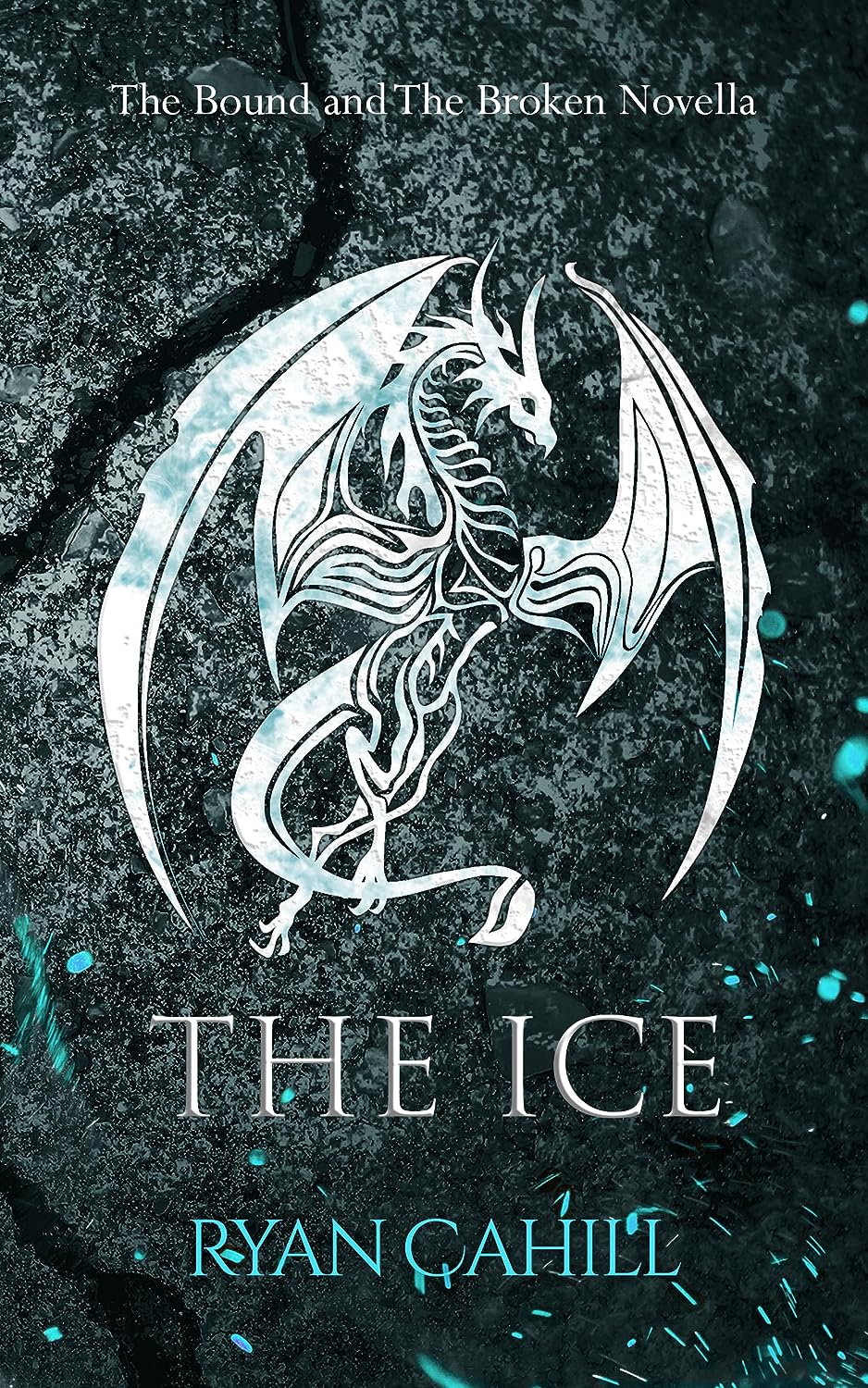 Rating: 10/10
Synopsis
In Epheria, you are the predators. Here, you are the prey.
Almost four hundred years have passed since the fall of The Order. Four hundred years since the empire rose. Four hundred years since the last dragon egg hatched.
In the icy wasteland of Valacia, Aeson Virandr searches for the one thing that could turn the tide of war: hope.
But there is a reason no soul has ever returned from Valacia.
Hope comes at a cost, one that can only be paid in blood.
Review
Thank you so much to Ryan Cahill for this advanced reading copy in exchange for an honest review.
The Ice is a visceral, fast paced, and emotionally impactful masterpiece. In my reading experience, no one writes novellas as good as Ryan Cahill.
I don't know why I'm surprised that Cahill once again knocked it out of the park. This 6th book and 3rd novella in The Bound and the Broken series was everything I hoped it would be and more.
"Pain doesn't make you weak, Ihvon. It makes you human. Sometimes the only thing that reminds me I'm still human is how much everything hurts."
My favorite thing about The Ice was the character development we got from having a book that is solely from Aeson's perspective. When we see Aeson in the full length novels we only see bits and pieces of his personality through other character's perspectives and opinions of him as the Aeson that is able to put aside everything else for the sake of their rebellion. He is shown primarily as hard, angry, and stubborn. Emotionally detached from the death and destruction around him.
I must admit before this book I was not a big Aeson fan. I felt like I understood his desire for revenge and justice, for the empire to crumble. But there were times I really didn't like his methods of meeting his aims and just plain didn't like his personality at all. Through the events of The Ice we see a different side of Aeson. The reader is shown an emotionally vulnerable side that made me empathize with him a lot more. I feel like I now fully understand him. A man that is truly broken, but keeps fighting anyway. A man that would give anything for his sons and for the cause of the rebellion, even if he can get lost in that sometimes. This book made Aeson so much more relatable and even a bit more likable for me.
"I don't want hope. I just want the people I care for to stop dying."
What most impresses me about Cahill's ability to write novellas is that he manages to make you care about characters that were either briefly or never mentioned previously in the series. In just a short amount of pages I specifically came to care for Verma and Malari very much. So although I knew Aeson, Erik, and Dahlen would all survive because this is a novella set in the past, the stakes were still high because I was worried about characters that could easily be classified as side characters. No one besides the main trio felt safe, and even then I worried about the psychological effects for them from this trip.
I also really enjoyed the few cameos we get from well known characters from the main novels. That was a fun treat that I hadn't really expected. Specifically Ihvon's short scene was heartbreaking and made me tear up. And of course Belina was being, well Belina.
"Don't give them your life, give them your wrath. Make them pay in blood."
I also really enjoyed the existential terror that came from the monsters and mysterious attackers that inhabited the land of Valacia. Cahill pulled no punches in the utter brutality that Aeson's crew faced in that icy land. I was honestly surprised at how ruthless these attacks were. The plot had a constant threat of danger to it that left me tense and worried about who would die next.
I don't know what else I can say to praise this book. This may well be the best book that Cahill has written to date. I was so happy to go back to Epheria and The Ice has me so excited for book 4, Of Empires and Dust!