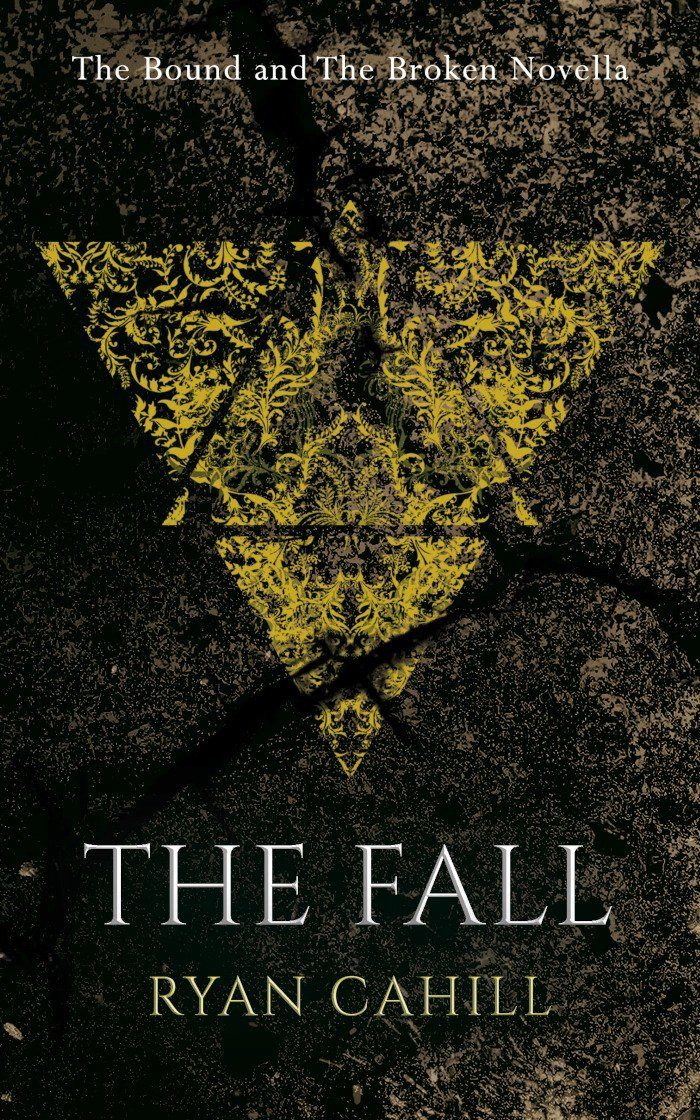 Rating: 10/10
Synopsis:
The Order have watched over the continent of Epheria for thousands of years. But there are those who believe The Order has had its day. That it is corrupt, indulgent, and deceitful – that it is ready to fall.


The City of Ilnaen is on fire.
Dragons fill the skies.
Traitors fill the streets.

The Fall is a prequel novella that takes place four hundred years before the events in Of Blood and Fire – book one in The Bound and The Broken series.
Review:
So I was told that The Fall was a good place to start before reading The Bound And The Broken series. I am glad I read it because it really gave me a glimpse of the world and the relationships they have with the dragons which lets face it, that's what I am the most interested in.
"Pain is the path to strength"

-Kallinvar
Ryan Cahill really knows how to make someone cry. He didn't even feel bad for it because it just kept getting even more emotional page after page. The Fall takes place 400 years before the main series again, a good reason to start off with this novella. You go straight into action as soon as you start the first page. You're introduced to a character named Alvira and shes thrown straight into battle. You get a great introduction to the magic while shes trying to find safety. I love the relationships the characters have. They share a deep connection with one another. I enjoyed learning about the Draleid and their bond with the dragons. I think the way Ryan created the connection with the dragons is very unique. They can communicate with their dragons by speaking to them using the back of their mind while also sensing their emotions in which I thought was really cool.
The story is adventurous but due to the circumstances, it's dark and tense. The book is very atmospheric and you get an idea of how the world looks. A lot of things are happening all at once and you just want to cry but at the same time, you're interested in whats going to happen next.
I really enjoyed this novella and I'm looking forward to starting The Bound And The Broken series to get in on all the action packed dragon content I love. This little novella is a lot of action stuffed in a little book. If you like that sort of content then this is the book for you.
If you are a dragon junkie like me, I think you will really like getting into this series. Remember to start with The Fall but you really don't have to if you prefer to go straight into the series.
Happy reading!