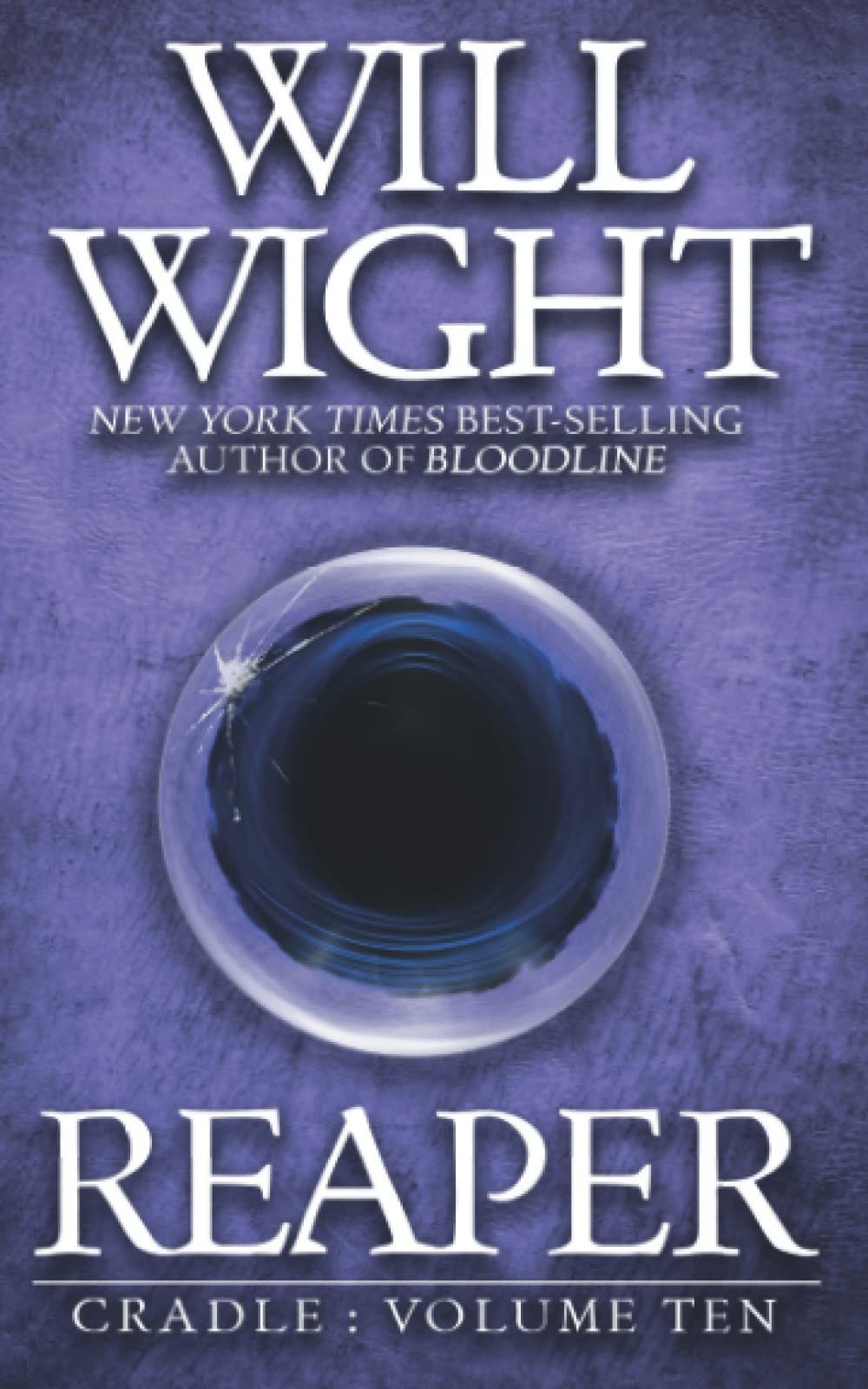 Rating: 11/10
Synopsis
Sacred Valley has been saved…at least, what's left of it.With his home finally secure, Lindon delves deep into the ancient labyrinth, seeking long-lost Soulsmithing knowledge and the secret to destroying the Dreadgods. Monarchs plot against him and against each other, unaware of the threats gathering in realms beyond.Far above Lindon and the Monarchs and the Dreadgods, another war is waged. Suriel and the Abidan clash against the Mad King and his forces in a battle for the fate of many worlds.And if it is lost, Cradle will be destroyed.
Review
"In a world called Fathom, between the Way and the Void, war erupted."
Reaper was my most anticipated book for 2021 and it was so worth the wait! In books 8 and 9 of Cradle you could feel something building, both in the world of Cradle and in the Heavens with the Abidan. A feeling of dread and foreboding that could not be denied. Reaper brings that all to a head as Will Wight delivers a pulse pounding, action packed thrill ride of a story with incredible plot developments and one of the best, unexpected reveals that I've experienced in a long time.
I love this series. I think anyone who has followed me on social media or the blog for a decent amount of time knows that. It has been a series that is so much fun. A series that takes many plot threads and over the top action from manga/anime and puts it into novel form extremely well. However, up to this point I haven't experienced a book in Cradle that I could point to and say, now that is perfect. Reaper changes all of that.
"Lindon! Lindon. Lindon. How dare you say something so hurtful and yet so accurate."
Will Wight is a masterful storyteller. He sucks you in with his fantastic worldbuilding, creates small, intimate moments that make you love his characters, and writes action sequences better than almost any other author I've encountered. In my Bloodline review, I talked about how I felt one of the weaknesses was that it felt like a bridge book because Will needed to get his readers from Wintersteel to the rest of the series. Reaper helped me to see how necessary that bridge book was for the series as a whole.
I think one of the hallmarks of a good sequel is that it makes the book(s) that came before it better and that is exactly what happened when I read Reaper. Within these pages we readers are treated to answers about the nature of the world, certain characters, and events that have been foreshadowed throughout the series. I am so excited to reread again and pick up on all the breadcrumbs that Will Wight left for us leading up to these moments.
One thing that I want to mention specifically that I absolutely loved in this book is that there was so much more happening with the Abidan than in previous books. We had gotten snippets here and there of what was happening in the heavens but to see so much of it in one book was a rare treat and well worth the wait!
I also think its worth noting that as this series continues to progress (2 more books to go!) it is clear that Will Wight has and is continuing to grow as an author. In Reaper especially there is a distinct improvement in the quality of writing. The story just flows and feels perfectly paced, never hurrying through the important moments or lingering too long on any one event.
I gave this book an 11/10 not only because I believe this is the best and most well rounded book in the series, but also because it is the book that made me feel the most. It is rare for a book to make me feel so deeply and yet be so much fun. Will Wight manages to convey the thrill of battle, the grief of a lost loved one, the slow, step by step journey out of depression and apathy, the rejection of family, the joy of being with loving friends, the hopelessness of a lost cause, the hope of a better tomorrow, and the sorrow and brokeness of one who is scared of losing everyone they love. Reaper is a triumph, a book that for me has catapulted the Cradle series from very, very good to great.