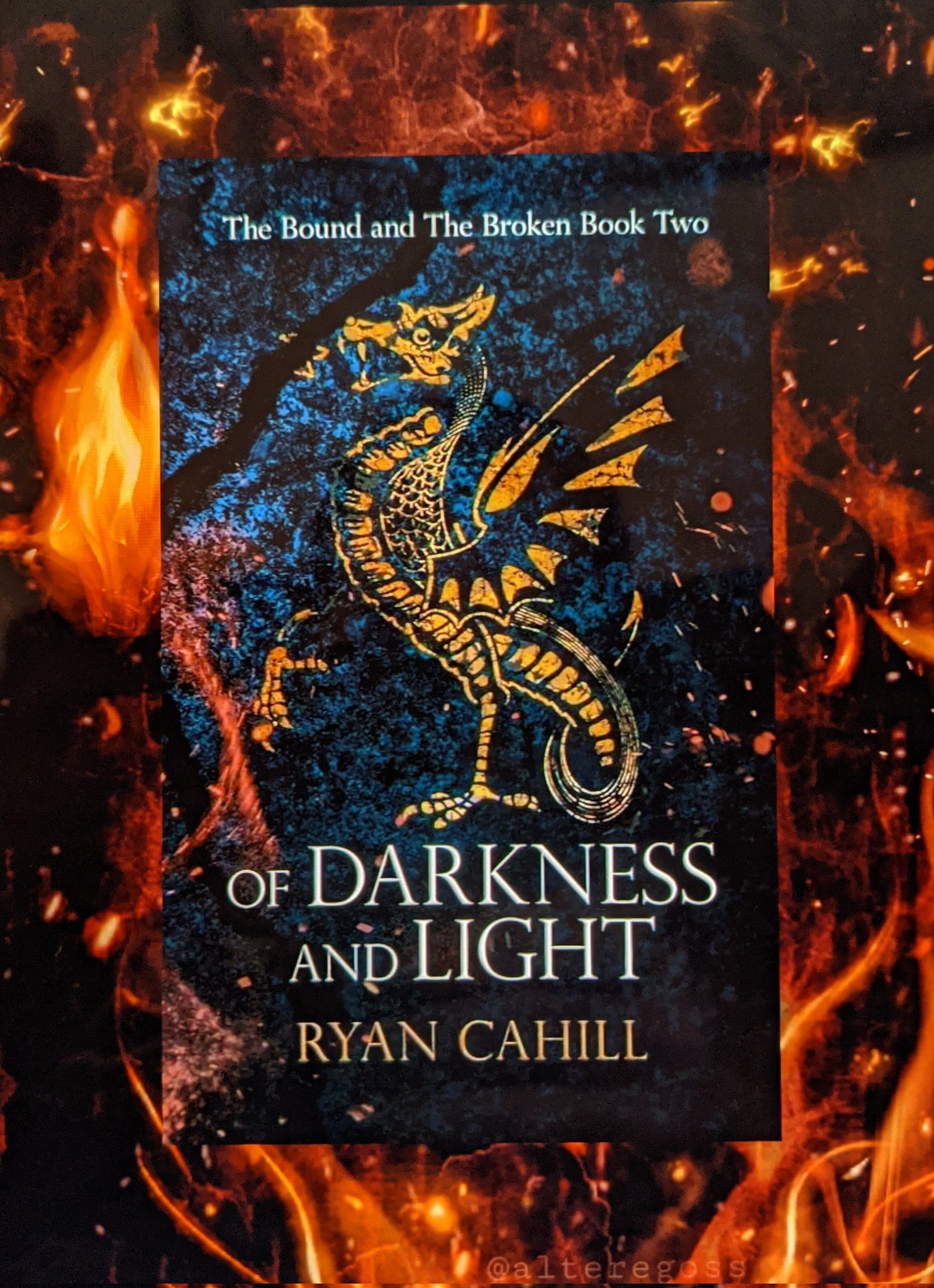 Rating: 9.75/10
Synopsis
Heroes will rise. Nations will fall.
Behind the towering walls of Belduar, Calen Bryer and his companions stand in defense of the city and its new king. In over a thousand years, Belduar has never fallen. It has stood as a bastion of hope. But the Lorian empire are at its walls once more, and the Dragonguard are coming.
In the North, with Faenir by her side, Calen's sister Ella arrives at the port of Antiquar. She holds no fear of the unknown. She will see this through, no matter what – or who – gets in her way.
Meanwhile, at the embassy of the Circle of Magii in Al'Nasla, Rist Havel hones his newfound powers in preparation for the trials. Unbeknownst to Rist, he is being watched, measured, and judged. He was not taken into the Circle by chance. There is greatness in him. But great men can do terrible things.
As Lorian forces land on southern shores and Aeson Virandr's letters of rebellion find their way to the right hands, only the Knights of Achyron see the true danger. The danger that stirs in the darkness. The coming shadow will not stop. It will consume all in its path. It wants for nothing but blood and fire.
Review
"I will stand by your side until my lungs take their last breath, and my heart ceases to beat. In darkness, and in light, by blade and by blood, I am yours. Let me be your sword."
I was first introduced to Ryan Cahill's works when I read The Fall, the fast paced, thrille ride prequel novella to this series, back in June of this year. I read through it in a day and it quickly became one of my top 2 novellas ever, right up there with The Emperor's Soul by Brandon Sanderson. I then read book 1, Of Blood and Fire and enjoyed it thoroughly. It was a really solid intro to the series with a fantastic blend of some of my favorite fantasy tropes and some really great characters. Of Darkness and Light combines the strengths of both of these, containing not only fast paced action and fantastic worldbuilding, but also many important character moments.
There are 5 main POVs in this installment including Calen, Ella, Dann, Rist, and Dahlen. I thought that all of these were done very well. All 5 characters had important things that they go through that forced them to adapt, to grow as people, and overcome the obstacles in front of them. A book needs compelling characters in order for me to enjoy it and Cahill excelled at delivering that in this book. We also get a smattering of other POVs including some of the antagonists of the story. I absolutely loved reading all of the antagonist's perspectives in this book and I hope to see more of that in future installments! I would also be remiss if I didn't mention the Knights of Achyron POVs. Many of the scenes involving them were epic in every sense of the word and I am so happy they had a more prominent place than in book 1.
"A pressure began to build within him. Those riders would burn. As would all those who had harmed the bond. Harmed his soulkin. They would all burn."
The lore of this world is fascinating! Cahill has taken what was a pretty typical fantasy setting in the first book and used small twists on classic tropes to make it his own. The familiar combines with the unique, making this an immersive, yet comfortable world.
I cannot say enough how much Cahill has improved as an author up to this point. Of Darkness and Light felt so polished, flowing from one scene to the next. The prose and dialogue were excellent with very few misteps. Each step of the story just felt right and it has solidified my faith that Cahill will continue to deliver on this series.
"The sun will set, and it will rise again, and it will do so the next day and the next. The gods are in charge of such things, but it is by our own will that we pick ourselves up when we fall."
I will always praise a book when the author is able to elicit emotion from me and Of Darkness and Light accomplished this multiple times. A variety of emotions were on display throughout. I found myself pumping my fist into the air in joyful triumph at times, while at others hanging my head in sadness or somber reflection.
Animal companions! The wolfpine Faenir and the dragon Valerys continue to be fantastic animal companions to Ella and Calen respectively. I especially have a love for Faenir as I have a special place in my heart for wolves and wolf-like creatures as animal companions. Valerys continues to grow in size and strength will still often having the reactions of a large child. This is by no means a weakness, but in my opinion is a fascinating take on what it would look like for a dragon to grow up and have only two instincts to start out, survive and protect its found family at any cost. I have loved seeing the relationship between Calen and Valerys develop throughout the story.
Of Darkness and Light, when it comes down to it, has everything you want in a sequel. It avoids the "bridge book" trap that many book 2's fall into, telling its own individual story while moving the narrative forward for the rest of the series, often at a breakneck pace. Cahill has created a fascinating world with a relentlessly engaging plot and characters that you can't help but root for as they simply refuse to break or back down. A brutal and visceral tale, epic in every sense of the word. This was easily one of my favorite books of the year. I cannot wait to read book 3 in 2022!