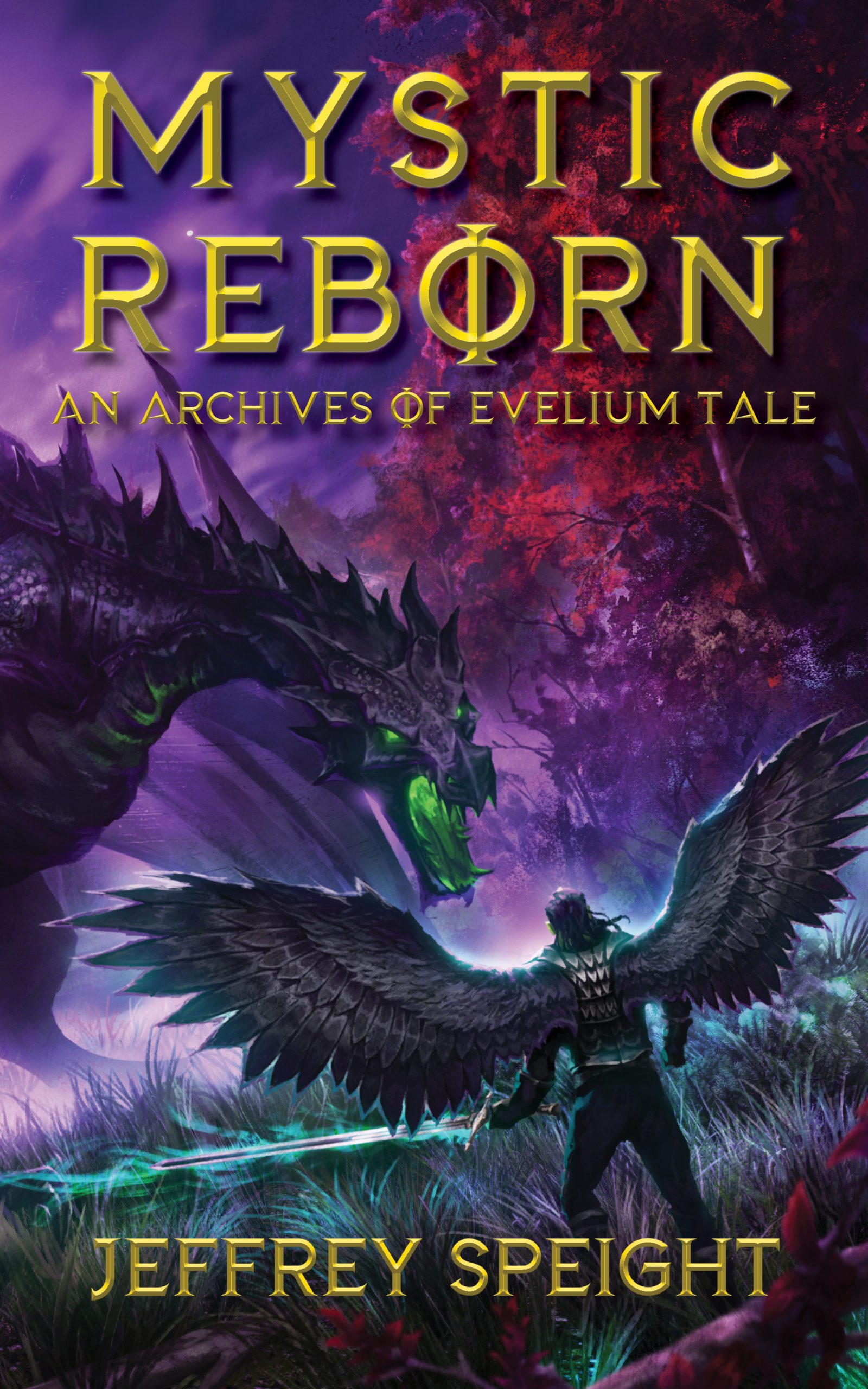 Rating: 9.5/10
Synopsis
Umhra the Peacebreaker, fresh from saving the world, is called to action once again as the prophesied coming of the Gray Queen draws near. Legendary mystic, Spara, helps Umhra to understand his own power as she herself seeks to ascend to the heavenly plane of Kalmindon.
Meanwhile, political tensions soon turn to war as the king's assassination sees his cousin stake a claim to the throne. The Barrow's Pact must quickly absolve one of their own member's link to the murder and protect the king's one true heir; a gods-touched child with gray skin …
Will Umhra's new power be enough for the return of the Gray Queen or will Evelium fall to an ancient and powerful evil?
Review
I do need to start this review with a recommendation. Mystic Reborn is the follow up to Paladin Unbound, which you would really benefit from reading to get an understanding of Evelium and the characters in MR. Review for Paladin Unbound is here: Review: Paladin Unbound by Jeffrey Speight | FanFiAddict
Now with that out the way let's look at Jeffrey Speight's fabulous follow up. Mystic Reborn takes everything I enjoyed from Paladin Unbound and ramps it up. It's fitting that in writing a D&D-inspired series that Speight himself is leveling up as a storyteller. This sequel does everything that a sequel should in improving upon its predecessor; the battles, the lore, and the multitude of powers each character possesses – everything here is bringing epic fantasy to the fore.
What I like the most about both books thus far in the series is how easily digestible the story is. Speight somehow encapsulates an epic saga into something that's remarkably easy to read. Every page has been crammed with action and intrigue. It's suitable both for binging several chapters in one sitting or picking up and putting down while you're on a coffee break. It's easy to be intimidated by epics that are the size of a phone book so for someone who doesn't have as much reading time as they'd like, The Archives of Evelium is a boon from the epic fantasy gods.
Speaking of gods, Umhra is seriously fricking powerful now. Whereas he quickly rose from humble beginnings in the first book he is now a full-on celestial demigod and following his journey to develop and understand his new powers is a joy. But Umhra is no longer the core of the story like he was in Paladin Unbound. Speight opens the narrative floor to The Barrow's Pact as they embark upon finding the king's assassin and abating a soon to be civil war between the factions of Evelium. The sections involving the Barrow's Pact are pacey and punchy, giving a perfect counterbalance to Umhra's battling of other demigod-like foes. It's a little like a TTRPG campaign where you flip from one max-level character to a party of level 5s.
And while the above two plot threads are weaving a tapestry of a truly epic saga, a third narrative follows the machinations of the book's real antagonist. I won't go into much detail here as it'll lead to plot spoilers though.
As a last note, it's not often I'll give credit to a book's typesetting but Literary Wanderlust have done well to set this book in such a way that the book isn't unmanageably long to read. It leads to this feeling like a relatively pocket-sized epic in that regard which I liked a lot. 
Umhra the TBR-breaker
I'm seriously impressed with this series. The characters are coming into their own both in personality and power, while the raging war between Good and Evil is escalating at breakneck speed. That's a really good thing but it does now lay down a summoned celestial sword to challenge all my other TBR books to come close to how much I enjoyed reading Mystic Reborn.