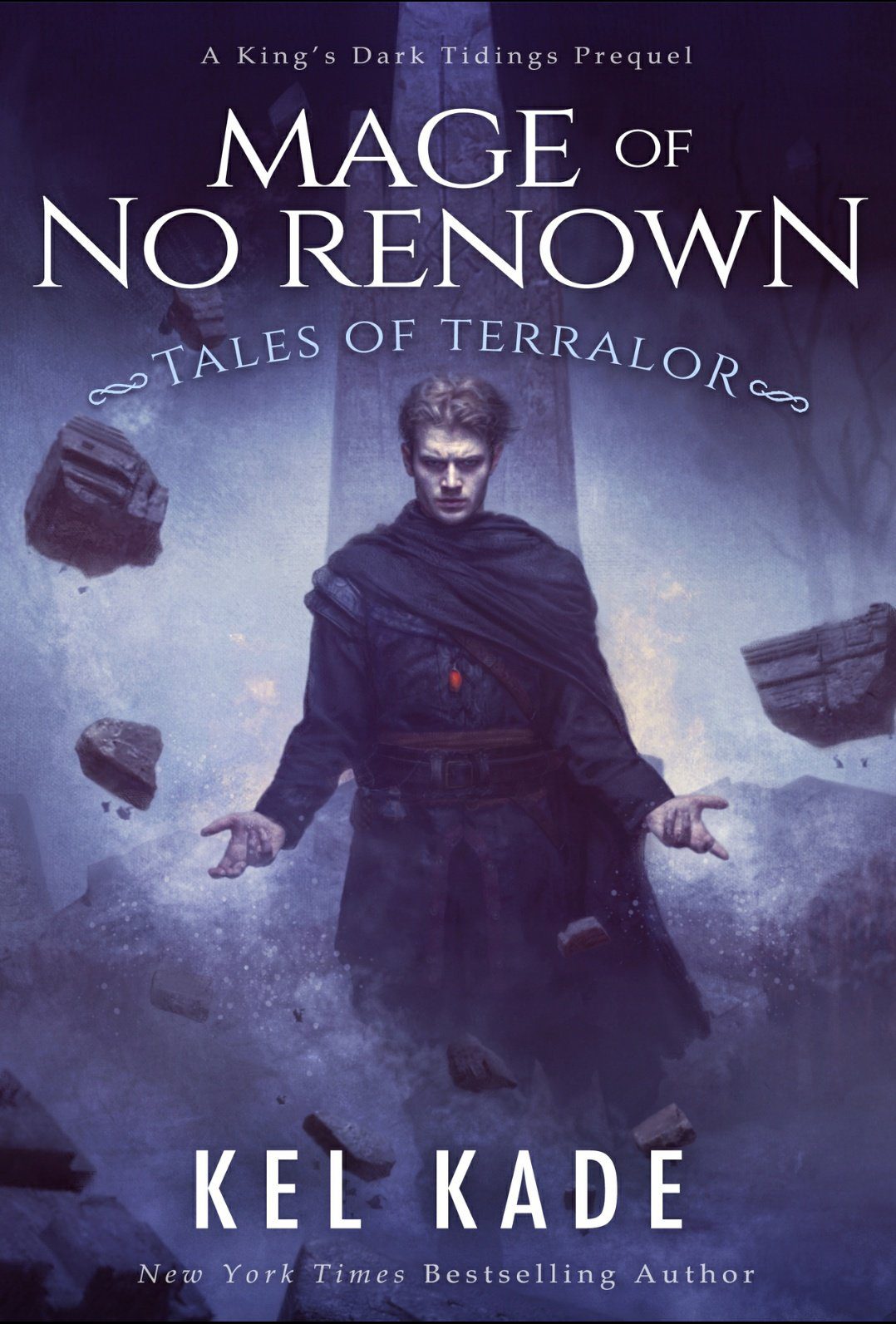 Rating: 9.5/10
Synopsis
A King's Dark Tidings Prequel
Wesson is still years from becoming a man when an immense darkness stirs within his core. The sinister power bursts free during a confrontation with an old enemy, and Wesson's tranquil life is left in tatters. Forced to flee a murderous mob, Wesson stumbles onto a tumultuous path where he must confront the destructive power he has awakened. He must learn control over the power he wields or risk being consumed by it. As he wrestles with his training, an assassin stalks his every move. This new enemy is sent by a mysterious foe, one who will force Wesson to choose between the kindness in his heart and the seductive power in his soul.

This book can be read as a standalone novel or a prequel. (Or between King's Dark Tidings book 4 and 5)
Review
"Battle is not just about destruction, Wesson. It is also about preservation. If we do not fight for that which we love, it will be taken from us. It is the way of the world."
Wow. It feels like it's been such a long time since I've done a review. Bear with me as I get my rambling thoughts together.
Mage of No Renown is a perfectly paced coming of age story with compelling characters, an elemental magic system, intriguing mysteries, and tension filled action.
This book was at its core an intense character study, the making of the Mage Wesson as we see him in the King's Dark Tidings series. Kel Kade managed to transform Wesson from a character that I was often annoyed with in the main series into someone I deeply empathize with and enjoyed reading about.
We follow Wesson from the age of 12 to young adulthood, progressing through his backstory so readers of the King's Dark Tidings series get a much deeper understanding of who he is and where he is coming from. I think this was my biggest takeaway from this book.
Despite the fact that I viewed this prequel from the lens of already having read the published books in the main series, I still think that this story stands pretty well on its own. The reader is given enough information to understand and enjoy the story. The plot is pretty fast paced in that it included multiple time jumps between important moments in Wesson's childhood as he progresses in his training and decides who it is that he wants to be. There are also quite a few action sequences that are masterfully done, as I've come to expect from Kel Kade at this point.
"The future is always unknown. We only think we can anticipate it because we make choices that guide us in a certain direction. There is no guarantee we will end up where we thought we would."
I will say that I do recommend reading this only after book 4 of King's Dark Tidings as there are some spoilers for the series in it and I think Wesson's journey will be more satisfying if you already have read about him in the series. However, as stated above if you wanted to dip your toe into Kel Kade's work with a standalone I think this isn't a terrible place to start either!
I loved how there were so many easter eggs for the King's Dark Tidings series and even clues that were relevant to where the series will go after book 4. This book was so good it made me want to reread the series in preparation for book 5 in September!
Mage of No Renown is highly entertaining, but it is also a novel that delves into the theme of what it means to wield power. It begs the questions what would you do if you were bestowed with great power? When, if ever, is killing necessary? I love when books dive into themes and ask these questions without really giving you an answer and that's exactly what Kel Kade does.
Before I end my review I wanted to quickly mention how well Kel Kade does intrigue. There were several mysteries throughout this book and they all kept me turning the pages wanting to know more. Some of them are answered in this book, some of them are not and we will have to wait for the main series or another standalone to answer them. Regardless, they were written with excellence and increased my engagement with the story quite a bit.
I had a really great time with this book. I definitely recommend that you pick this up if you like Classic fantasy told with a modern voice!