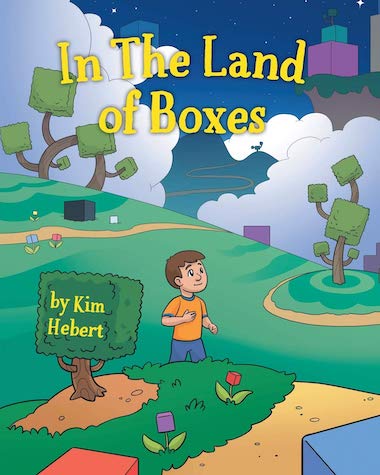 Rating: 10/10
Synopsis
In the Land of Boxes is the story of a young boy who is discovering what it means to be himself. His world is filled with the most incredible boxes! Some are tall; some are tiny. Some have colours brighter than you could ever imagine, and some have patterns that will make your eyes cross! And these are the boxes he lives in. But as he gets older, people try to put in him different boxes . . . some with no colour at all! In the Land of Boxes aims to teach children to be themselves and honour the unique aspects of who they are as they grow up.
So, close your eyes and squeeze tight! Can you see it? Can you see all of the marvelous things that make you shine? The best possible you is where they combine.
Review
Without adding too much on top of the synopsis above, in a gist, In the land of Boxes is Kim Hebert's amazing debut about the story of a little boy growing up and discovering the world around him through a perfect analogy of boxes. As an adult with much older kids, I would've loved to own this book as part of my collection of profound teaching narratives as my own grew up.

Kim takes you through the illustrated story of this little boy, inspired by her own son, and uses rhythmic and poetic prose to push the reader—and the kids being read to—a great lesson about making your place in this world and being unique despite what everybody tells you to be, or do. Even reading this for my own enjoyment and this review, the book struck a nerve and teaches the same lesson to whoever reads it (and not just for children).

So, I highly recommend this book to all parents, seeking a story to read their kids before bed, and also of perfect length for all kids to enjoy. And, in the same context, teaches one of the many vital lessons about life and growing up.

In conclusion, I don't read kids' books often since mine are all grown up, but if you're searching for children's literature with a great moral story, Kim Hebert's In the Land of Boxes should be on your buy list or on your kid's nightstand.