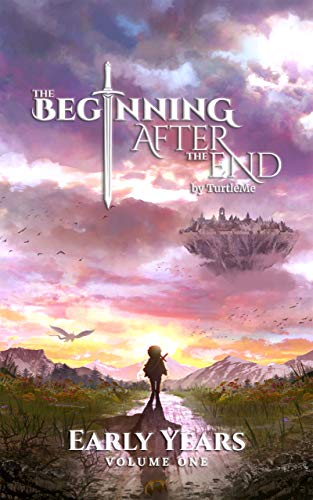 Rating: 7.5/10
Synopsis
King Grey has unrivaled strength, wealth, and prestige in world governed through martial ability. However, solitude lingers closely behind those with great power. Beneath the glamorous exterior of a powerful king lurks the shell of man, devoid of purpose and will.
Reincarnated into a new world filled with magic and monsters, the king has a second chance to relive his life. Correcting the mistakes of his past will not be his only challenge, however. Underneath the peace and prosperity of the new world is an undercurrent threatening to destroy everything he has worked for, questioning his role and reason for being born again.
Review
"Saying, "Hey dad, I was the King Duelist representative of my country, in a world where diplomatic and international issues are settled by battles. I just happened to be reincarnated as your son. Surprise," seemed unlikely to get a hearty reaction from him."
I was immediately intrigued by the premise of this book. A powerful king is reincarnated into the body of a baby boy and is raised by brand new parents in a world that he knows nothing about. As you can imagine this led to some hilarious scenes and also contributed to some very interesting character dynamics.
It is a land filled with magic, dangerous beasts roaming the land, professional Adventurers, elves, and so much more. Although one of the weaknesses of this story was that it was rather info dumpy when it came to explaining things in the world (especially the magic system), I feel like book 1 only brushed the surface of what this world will eventually contain and that excites me!
"I took a brief moment to make a mental note: Wise men ought not to piss off Helen."
This is a relatively short book, under 300 pages, but it spans 8 years for our main protagonist Arthur. He goes from being a former king in a newborn baby's body to a child of 8. We get to see him form bonds with multiple characters throughout this novel which I found very endearing. We also get a bare glimpse of what is to come for the overall plot of this series which is now 8 books and counting.
Early Years is put simply, an origin story. The beginning of Art's journey to become a great mage. In part because of that I found the plot to be pretty much straight forward and sometimes predictable which did detract from my engagement and enjoyment of the story a little bit. However, I will say that I am still very much intrigued and bought the 2nd ebook immediately after finishing the first book.
"Mother! I'm about to begin my journey to become the greatest mage in the world! Do not make me out to be a constipated infant!"
There's something about this series that has me eager to continue. Maybe it is the easy to read nature of this story. Maybe it is the characters that I found so endearing and lovable, even if they were pretty simplistic. Maybe it is this world that I have yet to explore to my satisfaction. Whatever the reason, I feel the need to continue Art's journey and explore this new world alongside him.