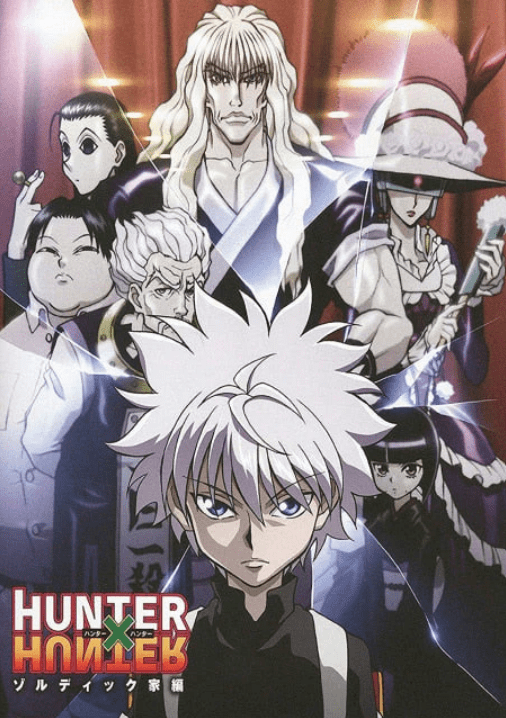 Rating: 8/10
Synopsis
The Zoldyck Family arc is the (unofficial) second story arc of the series and follows Gon, Kurapika, and Leorio as they journey to Kukuroo Mountain, home of the infamous family of assassins, the Zoldycks.
Review
This arc went by so fast that it is hard to say all that much about it. There are only 5 episodes in this arc (one being a "story so far" filler episode right at the end), but I do think this arc serves a purpose besides just being a cool side quest.
The biggest purpose for this arc was Killua's continued character development. We get to see exactly where Killua is coming from and who he was raised by. This arc provides glimpses of his family members, from his seemingly crazy and very much controlling mother to his stoic and quiet grandpa. Killua also has a sadistic brother and a sister who we don't get to know much about. We even get to see the leader of the Zoldyck Family, Killua's father Silva Zoldyck. I actually really liked an interaction that Killua and Silva had at one point. It was such good character work.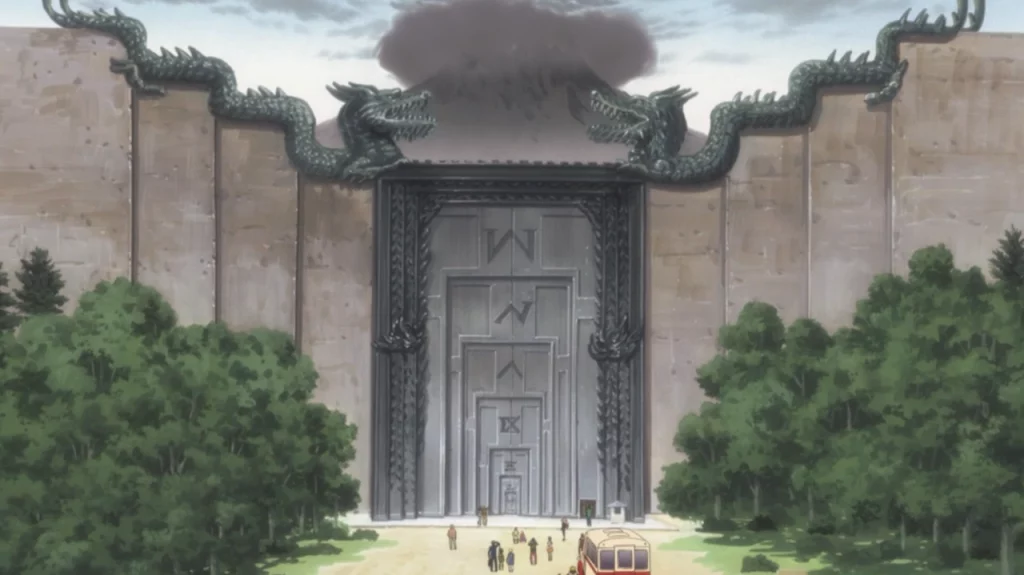 In his family's eyes, Killua is an assassin prodigy the likes of which they have never seen before. They want to do all they can to ensure that Killua chooses the life of the assassin. Gon and his friends showing up and calling Killua their friend interrupts those plans. Gon and company overcoming the obstacles the Zoldycks throw at them and stubbornly pushing onward until they make sure that Killua is okay was so heartwarming. I love how anime is able to display deep platonic friendships like this. It is often incredibly moving to watch and this was no exception.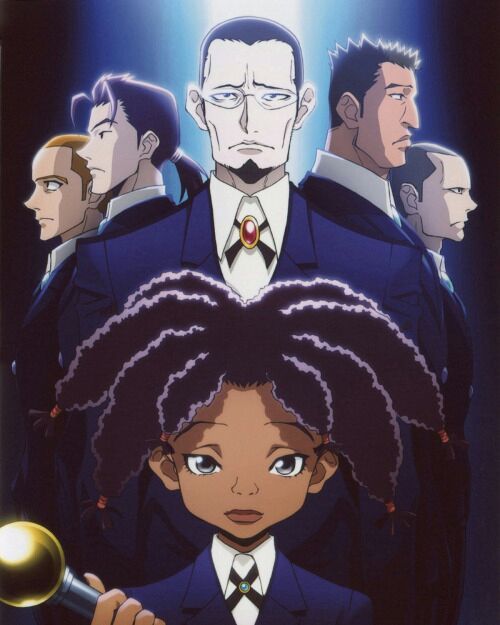 Aside from that, another thing I enjoyed was the layers of security the Zoldycks employ at their home. The family butlers were a particularly interesting group who had a very intriguing dynamic with the family. Both Canary and Gotoh (the Head Butler) were really cool characters and quickly endeared themselves to me.
SPOILER-filled Discussion
Zebro, the front gate attendant, taking off his suit jacket to push open the gates at the beginning of this arc was so dang cool. Old man is JACKED, but also so kind. Like a caring grandpa….with Gon and his friends anyway. I love how Hunter x Hunter takes these little side characters and makes you care about them with so little time.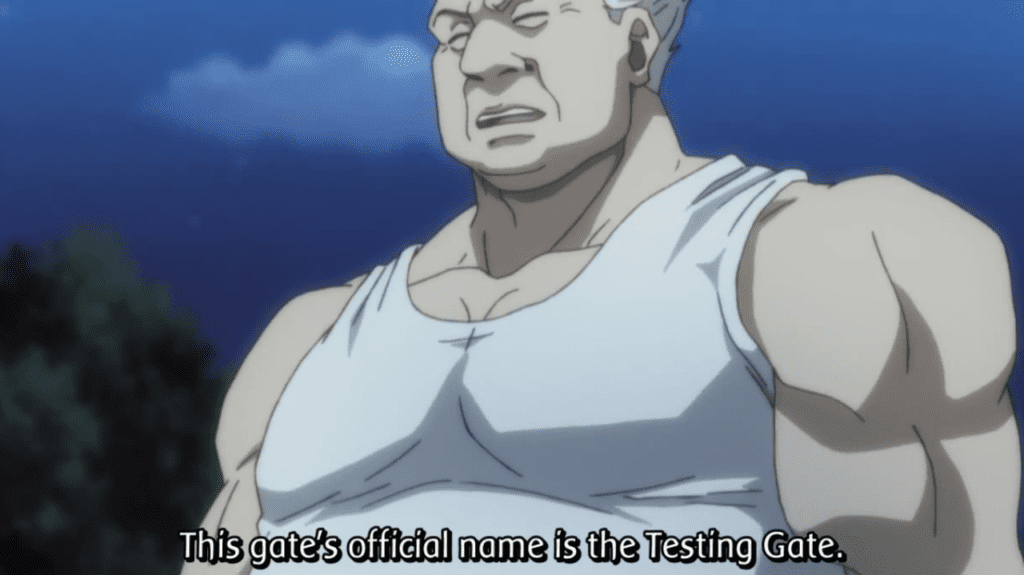 I remember when I first saw Killua's family torturing him I was so mad. Regardless if you are assassins, what kind of family does that to their own son/brother?! It also continues to show that this show is willing to go dark and I really appreciate that. Killua breaking out of his chains like it was no big deal towards the end of the arc when his brother Milluki threatened his friends was really cool to see and honestly kind of funny/scary.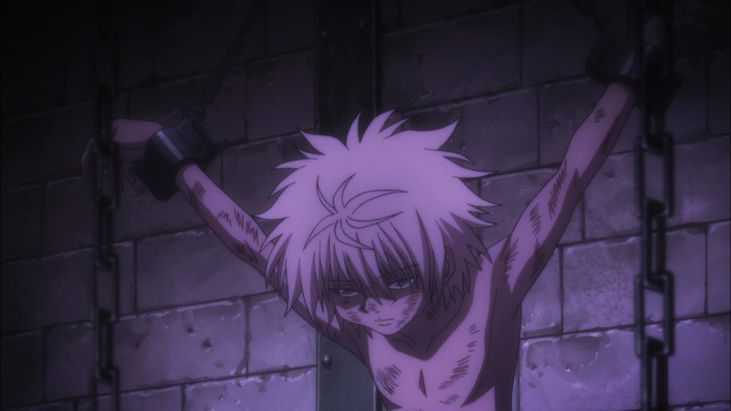 Although these few episodes were definitely valuable for Killua's development, they still felt like a side quest and I think because of how short it was it almost felt incomplete. I think they could have lengthened this arc and made it so much more interesting than it already was in the first place. I'm glad I know that we get to see the Zoldycks fight later on in the series. If we just got to hear about their reputation and never got to see how they earned it that would have been a huge bummer.
Also, Apprentice Butler Canary deserves better than the Zoldyck family. That is all</3