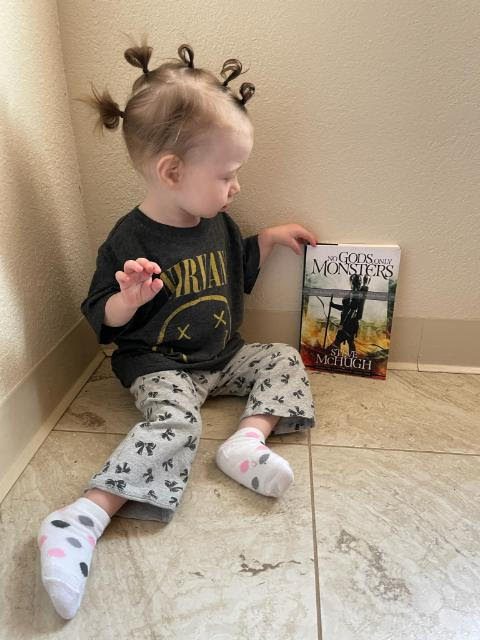 Rating: 7.5/10
Synopsis
Diana, the Roman Goddess of the hunt, lives alone on the far edge of the Roman Empire. When an old friend arrives looking for help, Diana finds herself thrust back into her old life, and old problems.
With innocent lives caught in the crossfire, Diana realizes that the only way to ensure the safety of her friends and loved ones is to do what she does best: hunt her enemies down.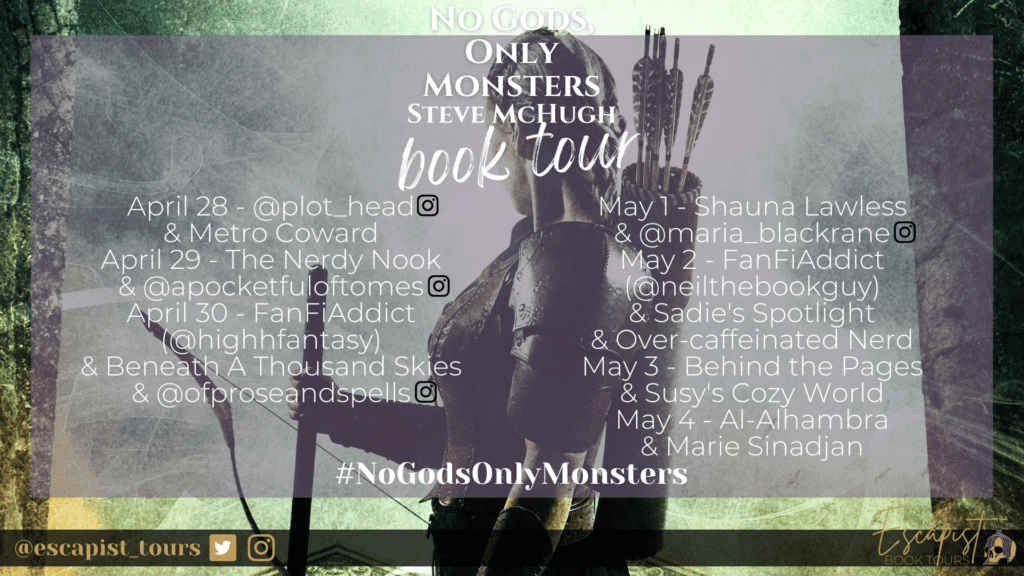 A special thank you to Steve McHugh for sending me a review copy and Escapist Book Tours for putting this whole thing together. All thoughts and opinions are honest and my own.
Review
When I read the premise for No Gods, Only Monsters, I was immediately intrigued. I have always been a fan of ancient mythologies and Urban Fantasy is one of my favorite genres. Mash them up and what do you get? A magical story full of adventure and action.
Diana makes for a very interesting protagonist, and Steve McHugh does an amazing job of making larger than life characters feel grounded and relatable. Her struggles with love and her past are very relatable and kept me emotionally invested in her story.
Although I never felt lost or confused, I often wondered if I had missed something and lo and behold, I've missed about thirteen books in this world. This is a new series and I do believe you can start here, the completionist in me felt like I was missing out on some world-building. Luckily, this book was enjoyable enough that I will definitely be diving into McHugh's back catalogue.
All in all, No Gods, Only Monsters is a fun and fast-paced story full of intrigue, magic and action. Fans of mythology and/or urban fantasy will surely eat this up.