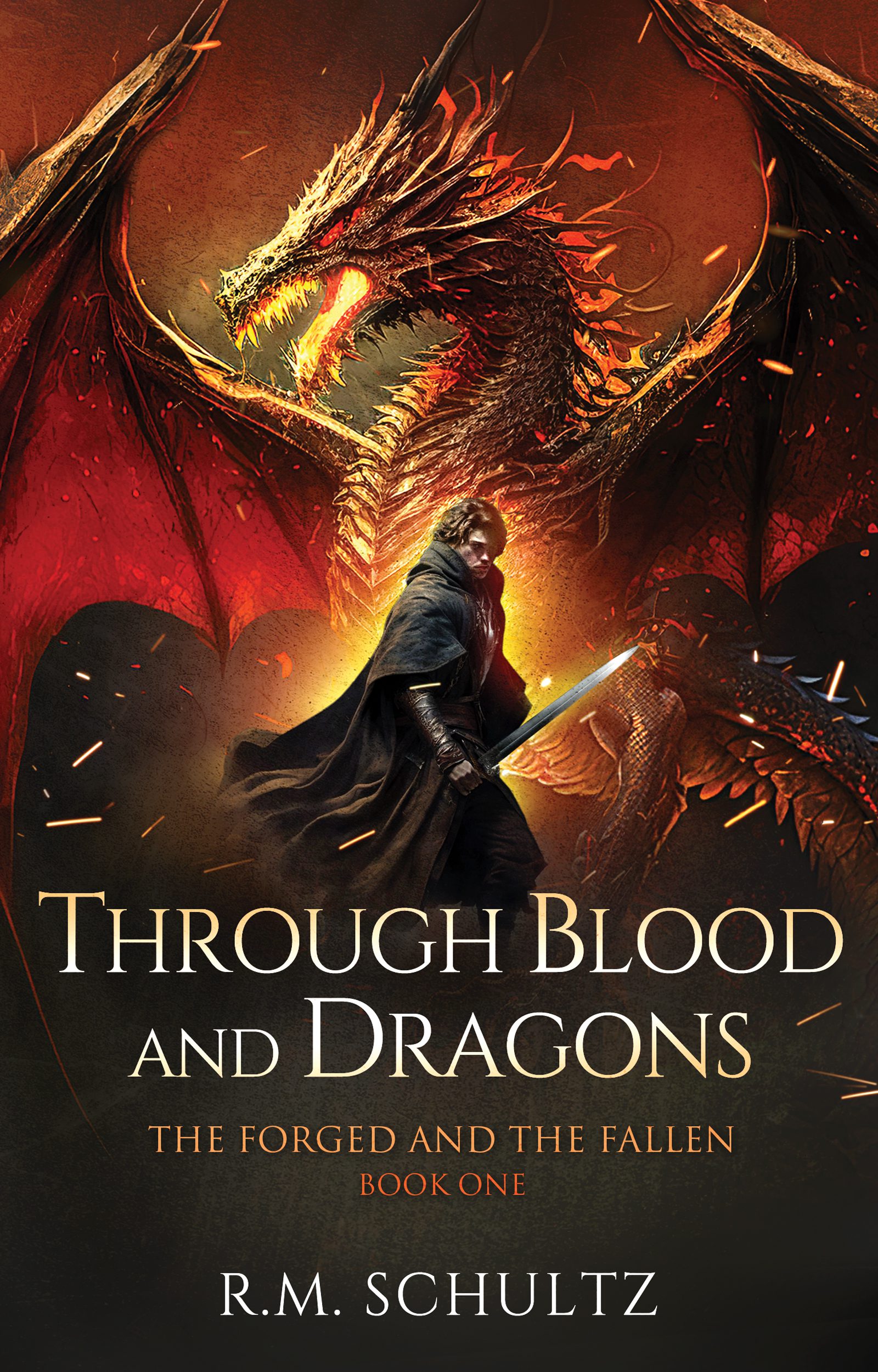 Rating: 8.5/10
Synopsis
Steeped in blood. Ruled by those with dragons.
Cimeren is a world divided by a mysterious forest and the vast Lake on Fire. Suspicion brews on both sides, and the south has fallen into chaos as battles and quarrels rage between kingdoms.
In the border outpost of Nevergrace, Cyran Orendain is dealing with the loss of his brother and his lord as he strives to face the mounting challenges of a squire of the dragonguard.
But when Cyran's guard-master is called to face the most powerful of the southern kings and bear witness to a secret stolen from the north, Cyran is dragged into a war that has been bubbling under the surface for centuries.
Dragons are not only weapons—they are engines of war. And even though Cyran is not trained in the ways of the dragonguard, he must adapt and learn to become one of them or his homeland and all of Cimeren will be destroyed.
But he was not born a champion.
He may break, and he will bleed.
Review
Have you ever read a book and wondered, "why can't books just have more dragons?" Well this might be the book you've been looking for! R.M. Schultz has written a world of adventure and nightmare that had me flying through the pages at a breakneck pace (yes, quite like riding on a dragon). It was a fantastic and satisfying opening to a series that I am excited to continue.
Want a cliff notes version? Check out the TikTok I made! Want a full review? Keep reading!
Let's be honest. There are a LOT of dragon books out there these days. With books trending in the broader book community like The Fourth Wing and Priory of the Orange Tree, it's hard to know which one will fit your reading style and which one won't. Not to mention, which are even worth your time and aren't just another copy of Eragon?! I'm here to say that Through Blood and Dragons is NOT just another dragon book. It is a fantasy thriller with a dark side that reminded me of the feeling I get playing Dark Souls. There are a lot of great draws to this novel such as: dragons of all different species, multiple POVs, political intrigue, strong female characters, action sequences, haunted woods, and even multiple heists!
Schultz writing is detailed but did not feel over the top in my opinion. There is a lot of world building but mostly in a contained area. This made the story feel more real while also building out the fantasy elements in a believable way. There were times towards the beginning that did feel a little slow to me, but once the story gets going it truly doesn't come up for air.
One aspect I LOVED about this story was that it had four main point of views that it switched between. A pair of siblings who are clearly the "good guys" and two others who are the "bad guys". This dynamic I loved. Getting to see both sides of the story but in a way that the narration still hides motives and details in just the right way to keep you guessing.
When it comes to the plot of the story, don't worry there are no spoilers here, I felt like there were a few forced elements. By that I mean the actions did not feel quite as natural as they could have been. You knew that certain actions were taken to advance the plot instead of a true decision the character might have made. I won't go into detail but I will say that to me it did not spoil the read for me. Just left a few mental notes in my head that I am mentioning to you here. Obviously it did not affect my enjoyment as you can see from my rating!
Finally let's mention a few major themes that really stuck out to me. What price should we pay to protect and defend those in station above us? What price should we pay to protect and defend those we love? What are the qualities of a true leader? Do humans deserve more rights than those of others? What moral responsibilities do political leaders have to their people and in these cases do the ends always justify the means? There were many others throughout this novel that I've failed to mention here, however, these were the ones that stood out and remained with me when I reflect upon this novel.
As you can see I really enjoyed Through Blood and Dragons. If you are a fan of medieval books with dragons but also want more modern main characters, I think that this is the perfect book for you as well!
I want to end by saying thank you to Escapist Book Co. for allowing me to participate in this book tour! Not to mention, a huge thank you to Schultz for sending me a copy of Through Blood and Dragons to review! I'm excited to have this on my shelf and I cannot wait to continue reading!