Overall Rating: 9.5/10
Synopsis
They're BACK! This summer, the original heroes in a half-shell make a triumphant return to comics! Leonardo, Donatello, Michelangelo, and Raphael reunite to bring their ninja aptitude and teenage attitude to IDW Publishing in this all-new, action-packed series. Featuring a cast of familiar characters-Master Splinter, April O'Neill, Casey Jones, and more-and true to the spirit of the original comics created by Kevin Eastman and Peter Laird, the TEENAGE MUTANT NINJA TURTLES are bigger and badder than ever, and ready to rock old and new fans alike!
Review
I'm gonna do this review a bit different by splitting up reviews of the art and the story itself. If I feel it goes well I will do it this way for all graphic novel and comic reviews that I do in the future.
Art (Rating: 10/10)
The art style in this volume was incredible. The artists for this volume really brought the turtles to life in a unique way. They managed to capture the spirit of the original TMNT while at the same time "growing them up" with a more gritty, bloody, and dark art style that I really enjoyed. A huge highlight for me was the full page illustrations. There were a few that were just perfection and I have included two of them below.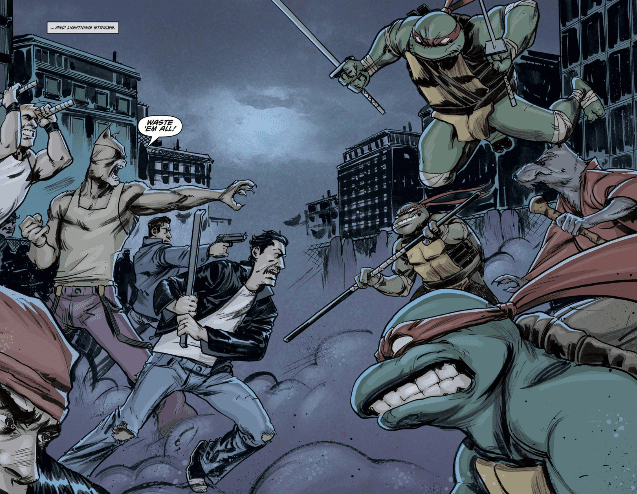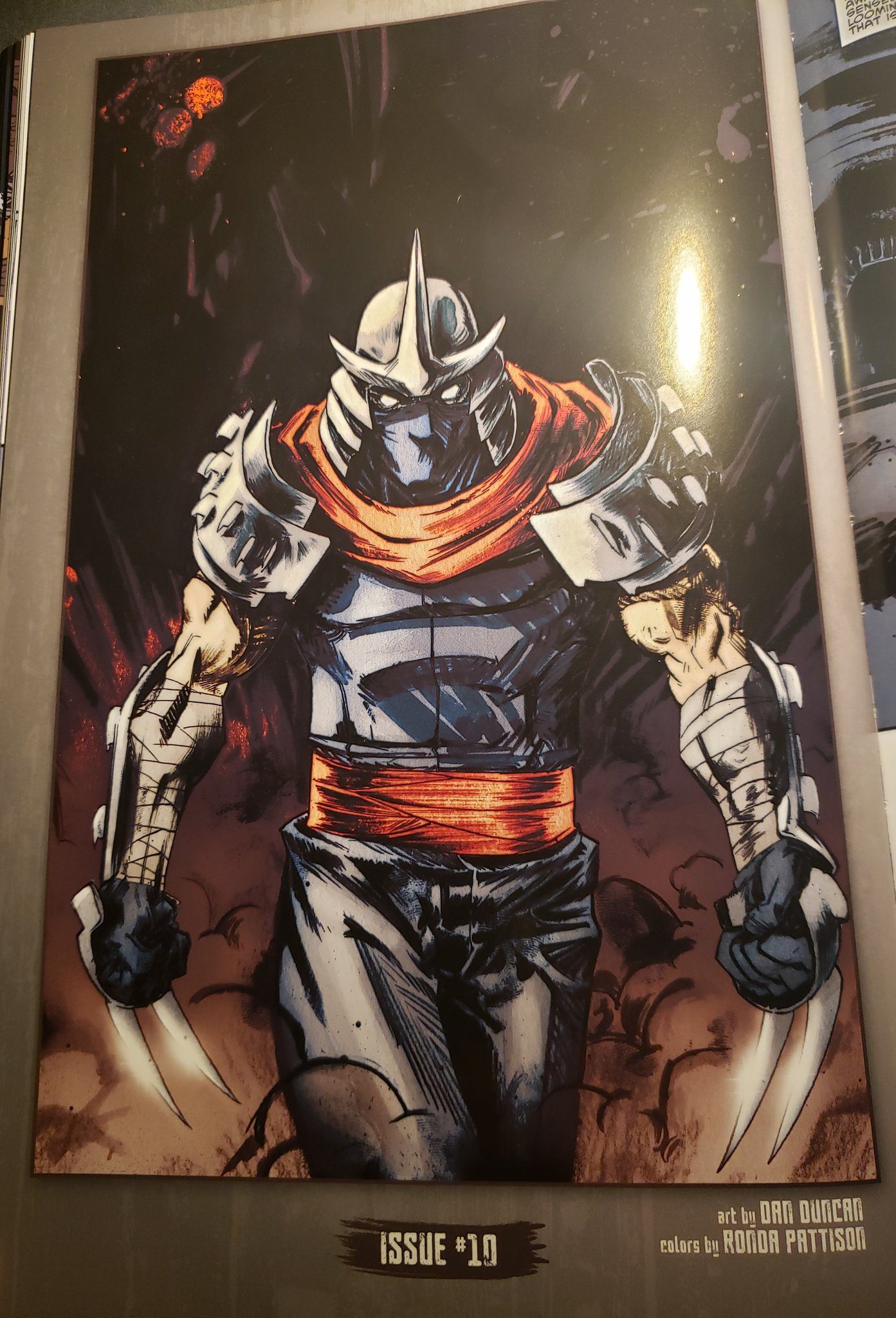 Story/Characters (Rating: 9/10)
The Turtles are back! I really enjoyed the stories of each Issue. I also really liked how there were stories between the Issues that focused on each turtle and Splinter as individuals. These "interludes" connected to the overall story in a very creative way and added a depth of character development that probably wouldn't have been possible otherwise.
A lot of this first volume has to do with the turtles and Master Splinter's origin story. I am not an avid TMNT fan so I am not sure how many details they changed, but I do know that the changes I noticed worked really well. There was also plenty of exciting action which I would only expect from TMNT. I was also surprisingly emotionally invested for just the first volume. I'm sure part of this is growing up watching the TMNT tv show and movies, but there was also just something about the gritty realism that this version had that brought an extra intensity and tension to the story.
Overall, this was a really good first entry back into the world of Leonardo, Michelangelo, Donatello, Raphael, and Splinter. It was exciting, fast paced, and has me invested enough that I already purchased the next volume so I could continue immediately. I highly recommend this for previous TMNT fans, but also for SFF fans who are looking to get into comics or graphic novels.
Turtle Power!