We've got a guest post for you today! This one is by Rym Kechacka, author of To Catch a Moon! You will be able to find the guest post, along with information about the book and author below!
Author Bio/Links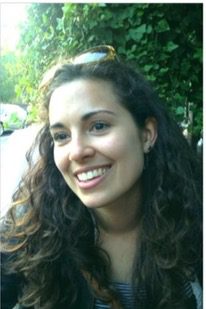 Rym Kechacha is a writer living in Norwich. Her debut novel, Dark River, was shortlisted for two British Fantasy awards and her second novel, To Catch a Moon, is out now.
Author Website: https://rymkechacha.squarespace.com/
Twitter: https://twitter.com/rymkechacha
Book Blurb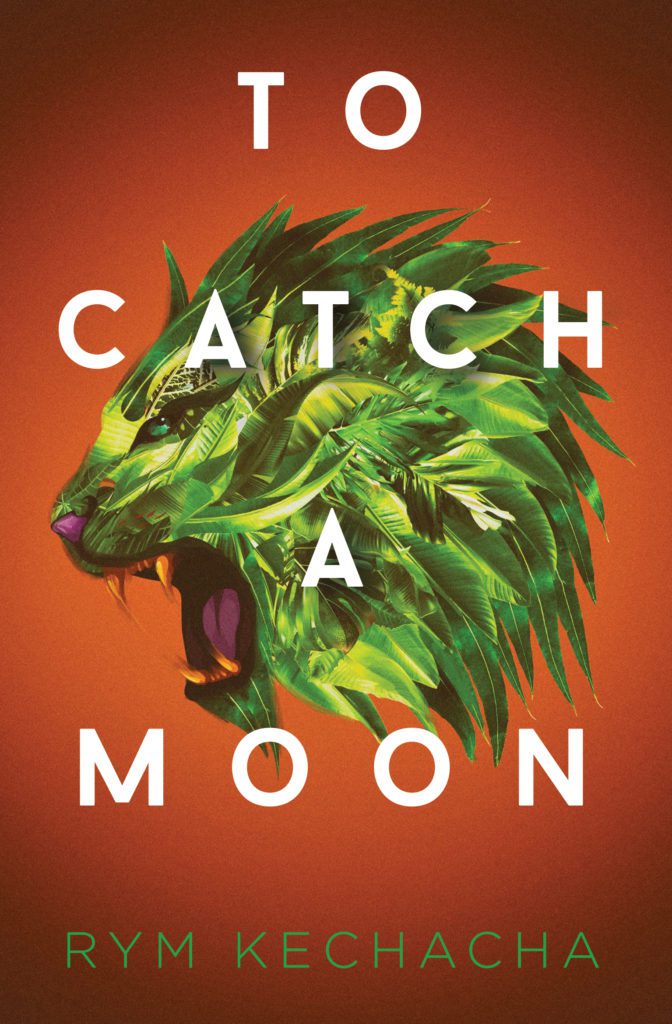 Mexico City, 1955. The painter Remedios Varo sits in her kitchen with her friend, the artist Leonora Carrington. Together they let their imaginations soar beyond their canvases to create new worlds.
In the surreal landscape of her imagination, Varo's creations take on a life and power of their own. A wheeled spirit of the earth kidnaps a baby star; a woman who is half owl draws herself a daughter; a juggler entrances a crowd of grey-cloaked men, a lion and a goat. The rules that govern this world bend and creak, old alliances break, and an impending apocalypse forges the most unlikely of friendships.
Book Links
Amazon
Barnes & Noble
Paperback (UK)
Goodreads
And without further ado, here is the guest post by Rym Kechacha!
Surrealism in Fantasy Fiction
Perhaps if you don't regularly read speculative fiction, there might not seem to be that much difference between surrealism and fantasy. Magic, dreams, messages from the unconscious mind -isn't it all the same? Perhaps. Certainly they influence each other but I would argue that what tips a novel from fantasy towards surrealism is three main things: a sense of play and whimsy; the casual juxtaposition of mis-matched images and the gleeful abandonment of logic.
I have to confess, however, that I didn't think about any of that when writing my novel To Catch a Moon. I was just slightly obsessed with the work of Surrealist painter Remedios Varo and I wanted to write a novel about and with them; making a story of the tableaux as if they came to life. The book begins with Remedios writing a kind of joke legal contract, where the moon has to give her daughters to the earth to write everything in creation in huge books. Behind her back, the contract comes to life, featuring characters and scenes from Remedios' own paintings, like an owl-woman who draws all the birds of the world, wheeled earth spirits, and six girls in a tower sewing everything into existence.
But now the novel is out in the world and sending readers back to Remedios' work in a way that makes my heart soar, can I say it's a surrealist fantasy by my own rules? I think so…mostly. The fantasy world of the novel comes from a (fictional) act of surrealist play by Varo. I took great pleasure (and indulged in some surrealist play of my own) in looking up terms from medieval music and (mis) matching them to the plot for chapter titles.
But when it comes to logic, I hesitated. I have always felt that words belong to the rational, left hemisphere of the brain which is baffled by the playfulness of Surrealism. By contrast, the creative right hemisphere can access these kinds of images (which is, according to my theory, why Surrealist
painting and visual art works so well) and find a lot in them to enjoy. So how to reconcile those two positions in a novel?
The key is in Remedios' work. She planned her paintings carefully, making sure the composition and the perspective was always immaculate while creating beings and happenings that defy everything you thought you knew. So, although my magic system would never pass muster when held up to the standards of Sanderson's laws, the cosmogony of the world is unfeasible and the bodies of some of my characters could never exist; I took care to construct a plot that made sense, that hit the kinds of beats you might want to feel and wrapped up in a satisfying way at the end.
But although I've become passionate about the interplay between Surrealism and fantasy, I've also become convinced that, just with any time we try to categorise between genres and sub-genres, the edges and borders turn out to be not only blurred, but incredibly fertile for creativity and invention. This is Surrealism's big gift. Why put up walls between here and there, when you can spin any number of threads between?
Five recommended novels that do surrealist fantasy in brilliant and bold ways
Radiance by Catherynne M Valente
This novel plays with and confounds our expectations of genre, plot and character. I find it Surrealist because of the mischievous hand-waving with regard to the world building; it's a novel of images and ideas and is deeply invested in blurring the boundaries of this and that.
The Last Days of New Paris by China Mieville
Surrealist constructs are used to fight a war in this kind-of-noir. Did I always understand what was going on? No. Is it often more vibes than story? I thought so, yes, but they were fascinating vibes so I didn't mind too much.
The Hearing Trumpet by Leonora Carrington
A truly bonkers tale of 92 year old Marian Letherby and her attempted escape from a retirement home, written by one of Remedios Varo's dearest friends and a fabulous painter too.
If On a Winter's Night a Traveler by Italo Calvino
Calvino wasn't quite a card carrying Surrealist, though he was very likely influenced by the movement. But this is the book that blew my mind in my most formative years of reading and its a book I return to over and over again as an example of what you can do to your reader when you tilt reality sideways a little.
Fire and Hemlock by Diana Wynne Jones
No recommendation list from me is complete without a reference to my queen of fantasy fiction. We can definitely have heated discussions about whether DWJ is a surrealist or not, but I've included her here because of those crazy plots, the juxtapositions of the real and the unreal and the way she wields magic and parallel worlds like she's waving nothing more than a teaspoon.