Thanks a massive ton to Titan Books for allowing FFA to host an excerpt of Tim's newest novel, The Last Storm.
I am a huge fan of Eden and The Silence, and I cannot WAIT to check this one out!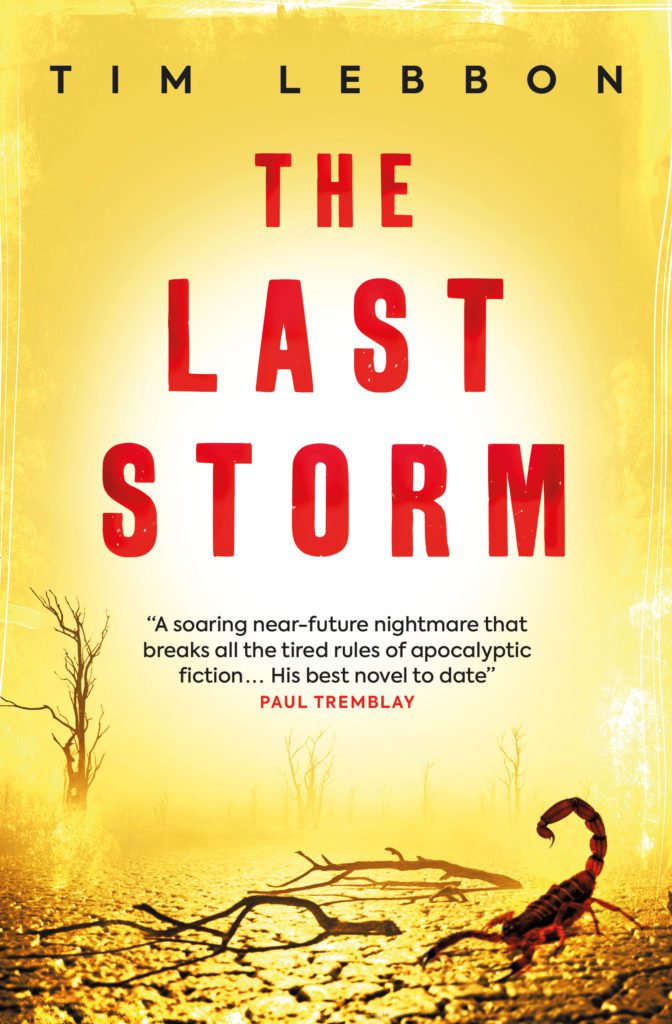 Blurb
A gripping, terrifying road trip through the heat of the post-apocalyptic American desert from the author of Netflix's The Silence. This action-packed and thought-provoking eco-nightmare will appeal to fans of Benjamin Percy, Christopher Golden and Josh Malerman.

With global warming out of control, large swathes of North America have been struck by famine and drought and are now known as the Desert. A young woman sets out across this dry, hostile landscape, gradually building an arcane apparatus she believes will bring rain to the parched earth.

Jesse lives alone, far from civilization. Once, he too made rain, but he stopped when his abilities caused fatalities, bringing down not just rain but scorpions, strange snakes and spiders. When his daughter Ash inherited this tainted gift, Jesse did his best to stop her. His attempt went tragically wrong, and he believes himself responsible for her death.

But now his estranged wife Karina brings news that Ash is still alive. And she's rainmaking again. Terrified of what she might bring down upon the desperate communities of the Desert, they set out to find her. But Jesse and Karina are not the only ones looking for Ash. As the storms she conjures become more violent and deadly, some follow her seeking hope. And one is hungry for revenge.
Excerpt
"This is my apparatus," my dad said.
"Can I touch it?"
"Of course. But be careful."
"Will it hurt me?"
He offered a strained smile but did not reply. Even though I was barely ten years old, I understood what that meant. No, but you might hurt it.
I reached out and touched the shining brass tube on top of the apparatus. It was cold, smooth, somehow mysterious, and one of many separate elements that made up the device. I ran my hand along the surface to the cogged wheels fixed at one end, the bolts holding them there, the rusted washers beneath the bolt heads, the metal frame that was screwed down onto the blocky wooden base, then along to the first of the dials. Its glass cover was missing, and I heard my father's indrawn breath as I delicately touched the dial's white face, its finely embossed Roman numerals, and the hair-fine needle that pointed, sprung and coiled, at the zero.
I had never seen it working. My father had stopped rainmaking just a few years after I was born, though he made sure to tell me all about it. He had to, he said, to ensure I never made the same mistakes he made. I'd asked him a few times what those mistakes were, but he said I was too young to know. He never did tell me.
"I built this over thirty years ago," he said. "You never met my mom, your grandma, but she guided me and taught me how to use it."
"Mom says she died in a big fire."
"That's right. A bush fire in Texas." His voice was measured and guarded. He rubbed at the pale scar on the left side of his face. It reached from the corner of his mouth, along his jawline to just beneath his ear. He sometimes smiled when he realised I was watching him do it, and said he was trying to tune in the metal plates and bolts in his jaw to the local radio station.
"Was she trying to help?" I asked.
"Always. Like her father, my grandfather, and generations of our family before them. And they all made their own apparatus. They're unique to each Rainmaker. It's as much a part of them, as linked to them, as their own heart. And building one can be a long process. I started this one in July of my seventh year, and finished it one hundred and ninety-seven days later. I knew when I was ready to begin." He touched a small, round ball-bearing affixed between two blocks of hard concave rubber, the first component he had found, the one that sang to him. I had mine in my hand. "And I knew when I was done. Here, with this." He picked up one of the coiled wires.
"Do you have my grandma's apparatus?" I asked.
My father lay back on the ground. We were in our backyard, and the lawn was dead. Our vegetable patch and wildflower garden took all the water we could spare, because they fed us and kept the bees alive. Food and bees were important; a nice, neat lawn was not.
"No," he said, looking out of the sky. "It burned with her."
"Oh." He often said shocking things in front of me and told me I shouldn't be shielded from the truth. Sometimes Mom looked angry when he said things, sometimes sad, but she never disagreed. She knew that he was right. The time to hide children from the depressing truth of the world was past. You couldn't pretend things like that weren't happening.
About the Author
I was born in London in 1969, lived in Devon until I was eight, and the next twenty years were spent in Newport. My wife Tracey and I then did a Good Thing and moved back to the country, and we now live in the little village of Goytre in Monmouthshire with our kids Ellie and Daniel (who aren't really kids anymore … who knew they grew up?). It's a lovely place – pub, shop, chip shop, school – and we're very happy here. Two minutes' walk in any direction and we're in the countryside, and the area has featured, intentionally or not, in much of my writing.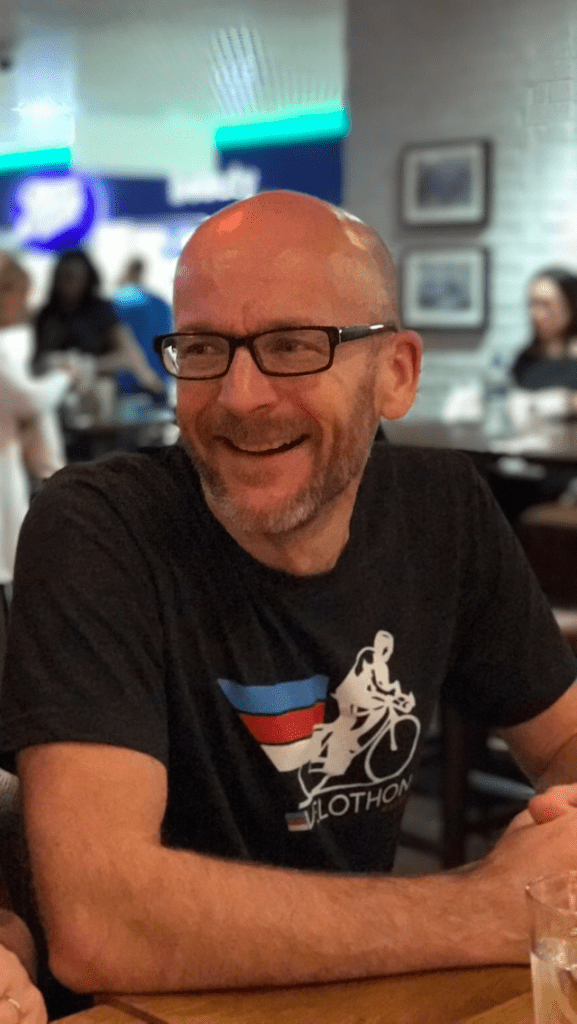 I've been writing ever since I can remember. All through my teens I started and failed to complete a load of novels, and it wasn't until my early twenties that I really started to work hard at completing work and sending it off for consideration for magazines.
My first published story was in the UK indie magazine Psychotrope in 1994, and in 1997 Tanjen published my first novel Mesmer. Since then I've had over forty novels published in the UK, USA, and translated around the world, by such publishers as HarperCollins, Bantam Spectra, Titan, Century, Hammer/Arrow Books, Allison & Busby, Night Shade Books, Simon & Schuster, Leisure Books, PS Publishing, Necessary Evil Press, Cemetery Dance and many others, with more books due soon.. Check out the Library section for details.
My novel The Silence is a Netflix Movie starring Stanley Tucci and Kiernan Shipka (and also me, as a bloodied corpse … you've got to be quick on the pause button to spot me). My novella Pay The Ghost was adapted and starred Nicolas Cage. I have other properties in various stages of development, and I'm hoping to have more exciting announcements soon.
As well as writing, I love triathlon, and I can always be found swimming, biking and running around the Monmouthshire countryside. This love of endurance sport has found its way into my writing in such novels as The Hunt and Eden, and I've even written a non-fiction book about my fitness journey called Run Walk Crawl: Getting Fit In My Forties.
Lots more exciting projects on the horizon. And lots more triathlons, too. Check out my blog for ongoing news!
Tim Lebbon – horror and dark fantasy author Tim Lebbon – horror and dark fantasy author