---
Thanks to Justine and Timy over at Storytellers on Tour for allowing us here on FanFiAddict to join the Cover Reveal Tour for Goodbye to the Sun (Wind Tide #1) by Jonathan Nevair. Also, enormous shoutout to Jonathan on his upcoming debut!
---
---
Book Information
Goodbye to the Sun by Jonathan Nevair
Series: Wind Tide (#1)
Expected Publication: May 2021
Genre: Science Fiction, LGBTQ+
Cover Art: Zishan Liu
Quote image artist: Zishan Liu
Goodreads: https://www.goodreads.com/book/show/57698402-goodbye-to-the-sun
---
Book Blurb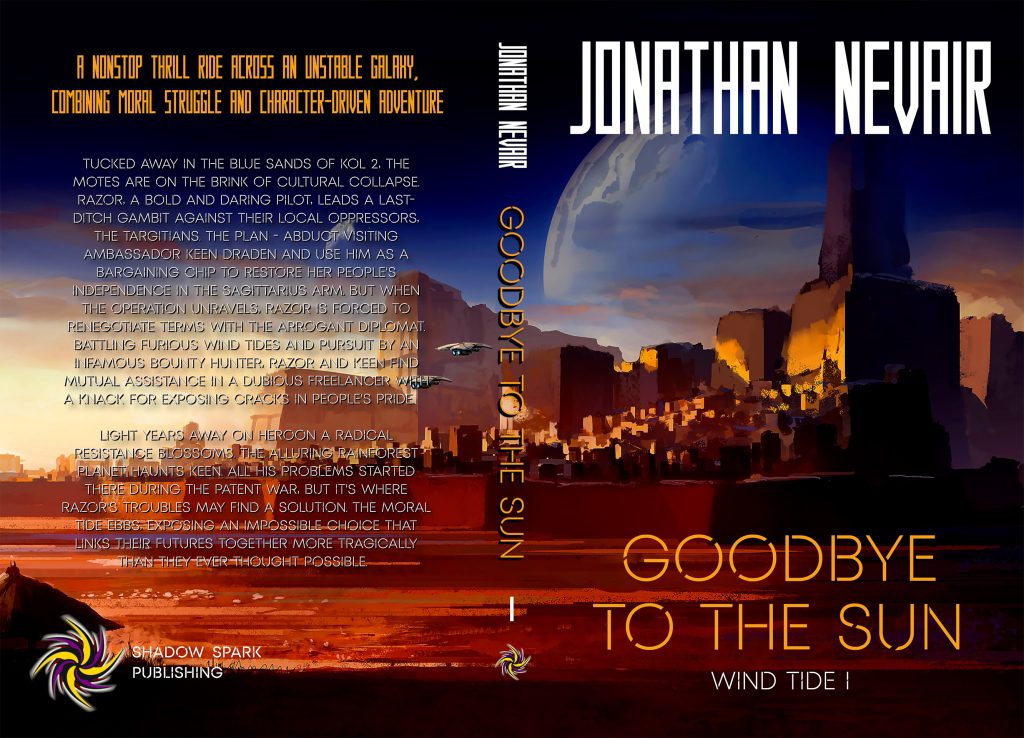 ---
Tucked away in the blue sands of Kol 2, the Motes are on the brink of cultural collapse. Razor, a bold and daring pilot, leads a last-ditch gambit against their local oppressors, the Targitians. The plan – abduct visiting Ambassador Keen Draden and use him as a bargaining chip to restore her people's independence in the Sagittarius Arm. But when the operation unravels, Razor is forced to renegotiate terms with the arrogant diplomat. Battling furious Wind Tides and pursuit by an infamous bounty hunter, Razor and Keen find mutual assistance in a dubious freelancer with a knack for exposing cracks in people's pride.
Light years away on Heroon a radical resistance blossoms. The alluring rainforest planet haunts Keen. All his problems started there during the Patent War, but it's where Razor's troubles may find a solution. The moral tide ebbs, exposing an impossible choice that links their futures together more tragically than they ever thought possible.
Goodbye to the Sun – a nonstop thrill ride across an unstable galaxy, combining moral struggle and character-driven adventure.
---
Author Information
---
Jonathan Nevair is a science fiction writer and, as Dr. Jonathan Wallis, an art historian and Professor of Art History at Moore College of Art & Design, Philadelphia. After two decades of academic teaching and publishing, he finally got up the nerve to write fiction. Jonathan grew up on Long Island, NY but now resides in southeast Pennsylvania with his wife and rambunctious mountain feist, Cricket.
You can find him online at https://www.jonathannevair.com and on twitter at @JNevair.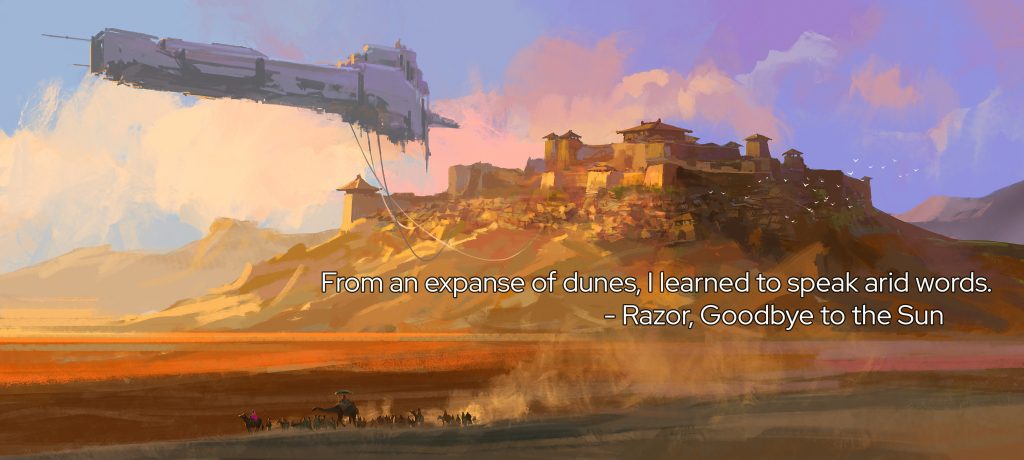 ---
Author Links
Website: https://www.jonathannevair.com/
Twitter: https://twitter.com/JNevair
Instagram: https://www.instagram.com/jnevair/
Goodreads: https://www.goodreads.com/author/show/21374815.Jonathan_Nevair