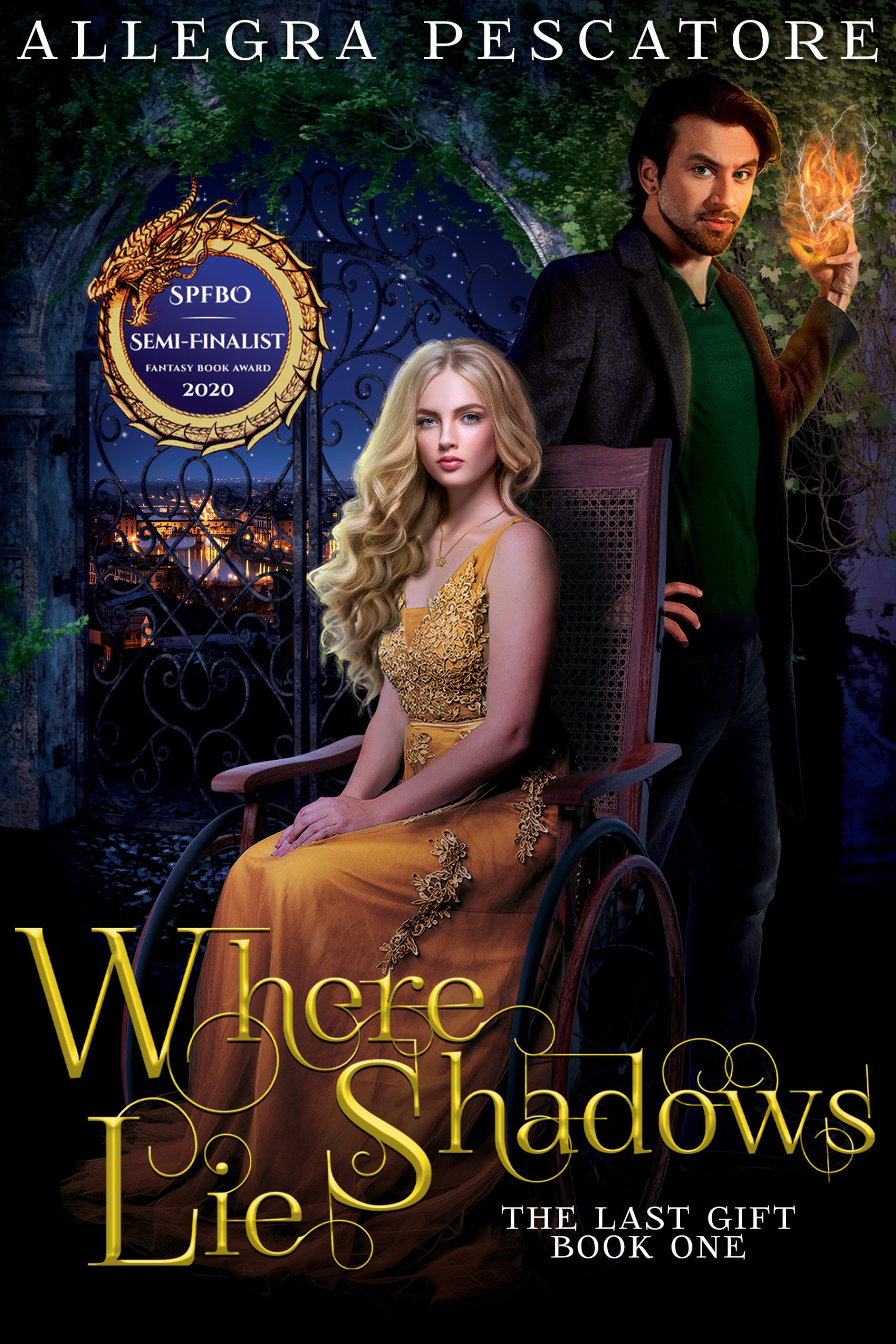 Rating: 8/10
Synopsis
The Chosen One is Dead.
Disabled since childhood, his little sister never expected the weight of a crown. Now, she might lose it before ever sitting on the throne. Beset by rebels, scheming politicians, and cutthroat bankers, Elenor must choose between accepting her father's despotic rule or risking everything for her late brother's lofty ideals.
Meanwhile, from the rainy streets of Lirin to the scorching dunes of the Mondaer Desert, the ripples of her actions have inadvertently broken a chain of events five centuries in the making. Ancient forces move in the shadows, calling in debts and striking deals. A monster with a thousand faces fingers his knife, ready to kill, and a pair of fugitives run for their lives, unaware of the danger they carry with them.
Where Shadows Lie is a non-stop epic fantasy ride, featuring an lgbtq+ and disabled protagonist and filled with court intrigue, sizzling romance, and adorable baby dragons. Dive in and get swept away!
Content warnings: Ableism, Child Abduction (non-graphic, brief), Drug use (medically necessary), and Torture (including mild gore)
Author
Allegra grew up in a small village in northern Tuscany as the daughter of two artists. She was raised on the works of J.R.R Tolkien, C.S. Lewis, Phillip Pullman, Frank Herbert, and many others, all read aloud to her while she drew and played make-believe. She began to write at the age of eight and hasn't stopped since.
After many moves and dozens of countries visited, she now lives in a cozy cottage in Western PA. She is accompanied in her current adventures by husband Job, co-conspirator and long-time writing partner Tobias, and a small army of furry and scaly pets. When not writing or daydreaming, Allegra rules her kitchen with an iron first and feeds everyone who walks through her door. She also gardens, dabbles in various art forms, and spins stories for her tabletop gaming group.
As a disabled woman and staunch LGBTQ ally, Allegra hopes to write engaging, diverse, and representative Fantasy and Science Fiction, where people who do not often see themselves center stage get the chance to shine.
Her debut book, Where Shadows Lie, was an SPFBO Semi-Finalist and is a CIBA award finalist. It is the first book of The Last Gift series, and the first title of Project Ao, by Ao Collective Publishing. Other titles in Project Ao include NACL: Eye of the Storm (2021 SPFBO Semi-Finalist) and A Bond of Thread.
Review
This book embodies a lot of reasons why I love self-published fantasy, and its diverse protagonists shine through in all the best ways.
There are four main POVs: Elenor, Fay, Daemon and Fedrik, all of them are so unique. Elenor is the heir to the wealthy and ruling family in Lirin. She was ill as a child and now requires the use of mobility aids such as canes and a wheelchair at times, which was very refreshing to see in fantasy. I think Allegra handled the use of both devices really well in a fantasy setting, and I can see it's something near and dear to her to promote in the stories she tells, which I love. Elenor struggles a lot learning how to maneuver through a lot of politics and learning of a darker history that she's been sheltered from by her parents. She really excelled as the main protagonist and I'm eager to see how her character continues to grow.
Daemon was by far my favorite POV throughout the story, he made a deal with a god and has now lived half a century, and accumulated a plethora of secrets and favors. There's a lot to unpack with Daemon but I'll leave it for you to discover him. Fedrik and Fay are both graduates of Tirit Mindel, which is a training school where people may learn how to use magic called rifiting. They definitely cover the most ground in the book and get to explore the entirely new and taboo culture of the Mondaer desert.
Rifting is an interesting magic system with paired motions (i.e. a push/pull) and can manipulate objects physically. There are also a subset of magic-users who are called Gifted and there are minutiae into what the gifts are and how they come to use the magic that I won't spoil but I thoroughly enjoyed learning more about. Both magic systems combined were interesting and there is still a lot to unpack.
The bulk of the story takes place in the main capital city ruled by Elenor's family, the Lirions. However there are a variety of settings introduced from the sand dunes of the Mondaer Desert to the tropical island of Ayre, there is definitely enough diversity in setting that I still felt engaged and drawn in. I also love when a city is divided into factions and each part feels like it has its own personality, which we definitely got to see shining through at times.
Overall thoughts, the prose read incredibly smoothly and I could sit down and read for hours with ease. I really enjoyed the pacing. It started with a major inciting incident and then backed off a bit for the slow ramp up, there were then periods of higher action and lulls which I enjoyed. I wouldn't consider Where Shadows Lie to be a non-stop action book, but sometimes I prefer that. I liked sinking into each character and learning about their pasts and motivations, it always draws me in a lot more and makes their struggles more impactful to me as a reader. I highly recommend this read to anyone looking for something refreshingly diverse.