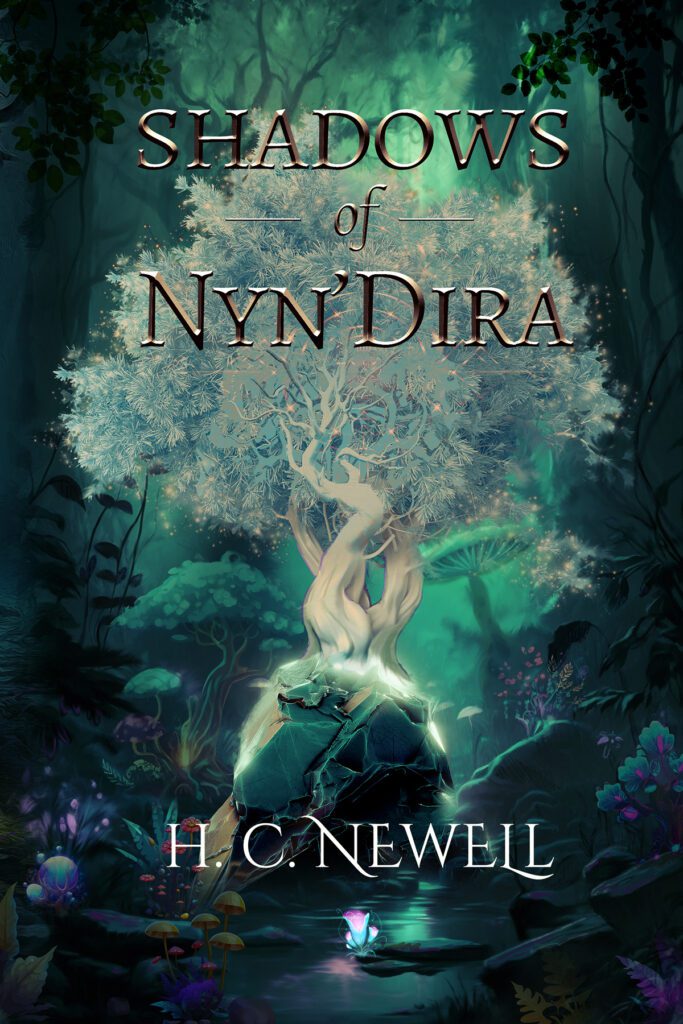 Book Information
Shadows of Nyn'Dira by H. C. Newell
Series: Fallen Light
Genre: Dark Fantasy
Intended Age Group: Adult
Pages: 550
Published: October 31, 2023
Publisher: Self Published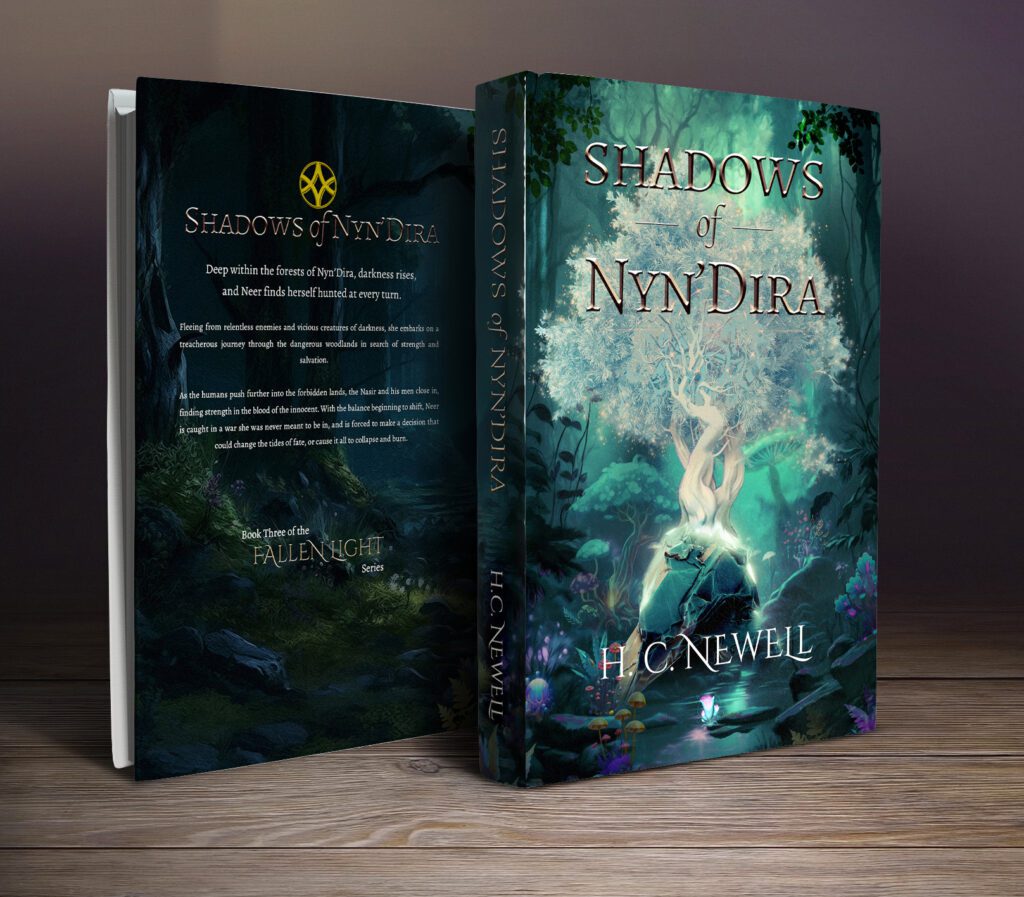 Book Blurb
Deep within the forests of Nyn'Dira, darkness rises, and Neer finds herself hunted at every turn. Fleeing from relentless enemies and vicious creatures of darkness, she embarks on a treacherous journey through the dangerous woodlands in search of strength and salvation.
As the humans push further into the forbidden lands, the Nasir and his men close in, finding strength in the blood of the innocent. With the balance beginning to shift, Neer is caught in a war she was never meant to be in and is forced to make a decision that could change the tides of fate or cause it all to collapse and burn.
Book Links
Universal Link: https://azonlinks.com/B0B84VXLFD
Collectors Editions or Signed Paperbacks: https://www.hcnewell.com/store
Goodreads: https://www.goodreads.com/book/show/197113127-shadows-of-nyn-dira
Author Bio & Information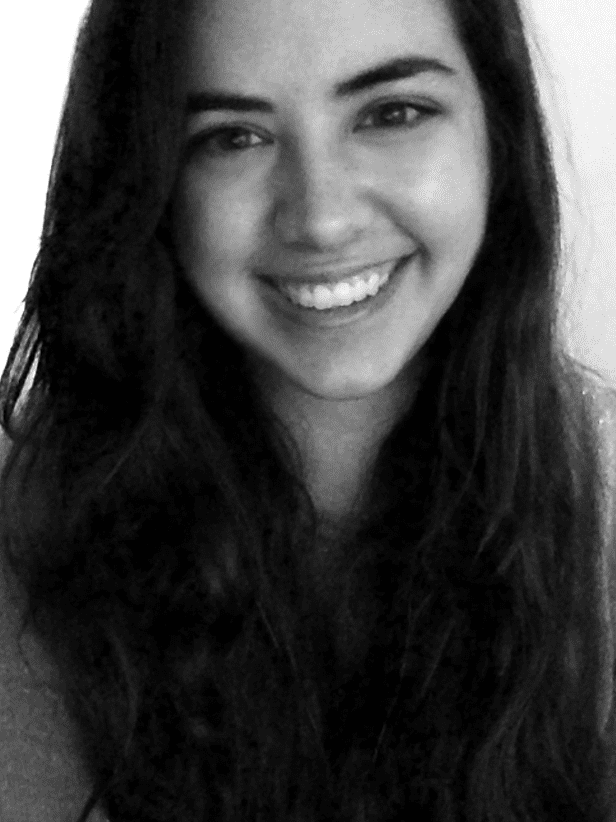 H.C. Newell is an American author of dark fantasy. She is best known for the Fallen Light fictional universe, in which her fantasy novel Curse of the Fallen, is set.
In 2014, Newell started her first novel series, Forthwind, which was a young adult trilogy. As she grew as an author, she found her niche in adult fantasy, and created the Fallen Light universe. This six-part novel series took Newell over seven years to create. She published her debut novel "Curse of the Fallen" in April 2021.
Newell's works have been compared by readers to authors such as J. R. R. Tolkien, Brandon Sanderson, Andrejz Sapkowski, and Robert Jordan among others. Newell lives in Nashville, TN with her husband.
Author Website: https://www.hcnewell.com
Linktree: https://www.linktr.ee/hcnewell
Book Summaries
SUMMARY OF BOOK ONE
During the events of book one, Nerana embarked upon a long and harrowing journey to find the arun and release the curse that bound her to the Order of Saro. This curse was given to her at a young age, during a time she doesn't fully remember, and allowed the Order to track her whereabouts with the use of a stone that would glow when magical energy was used nearby.

Neer, along with her best friend, Loryk, traversed the forbidden and dangerous land of Vleland to reach their destination of the Trials of Blood which would see them to the cave of Nhamashel. This cave was located deep within the ruins of Anaemiril, a cave system built by the long extinct Ahn'Clave, or First Blood. The waters of the cave were said to be magically enhanced and would lift even the most dangerous of curses.

Along the way to the Trials, whose entrance was located along the border of Vleland and Llyne, Neer and Loryk were attacked by spindra, fierce creatures of darkness in the form of arachnids. These creatures (along with wispers, ravenous canines, and other monstrous beings) would fade to ash upon their demise. It was later revealed that creatures of darkness spawned from the disturbed and manipulated energy of the deceased.

Neer and Loryk fought the spindra and were saved by a magically gifted elf named Klaud, who revealed that he was also on a mission to find the Trials of Blood. In his letter from Azae'l, whose identity is never fully explored, we learn that she had been cursed by a man called the Nasir. The Nasir was the leader of the Klaet'il, an evaesh clan of Nyn'Dira, who sought power and dominion above all else.

Throughout their journey to the trials, they learn the klaet'il had invaded the human territories, and an evaesh assassin, Avelloch, was located in a village far north of the border. He had been interrogating the Nasir's followers when he was discovered by Klaud and ultimately joined the group in an effort to help them through the Trials.

During their journey, the group was separated when the High Priest attacked and abducted Nerana and Loryk. In an effort to save him, Neer fought back, and plunged her sword through the High Priest's heart. While fleeing, she turned back to find the High Priest had risen and was watching with angry eyes as she fled into the night

Afterward, Avelloch, Neer, and Loryk found their way to a village called Mange where they were healed of their injuries from the fight with the Order. During their stay, Neer touched a Tree and was approached by who she believed was a Divine of the Circle of Six, Numera. Numera gifted her with a prophecy that led her to believe she was meant to travel to the realms of magic.

After Mange, the group moved on to the hidden entrance of the Trials, and it was there that Neer came into contact with a creature of darkness known as a fench. While Loryk and Avelloch heard only chiseled grunting and growls, Nerana was able to understand and speak to it.

From there, the trio entered the Trials of Blood and made their way to Nhamashel, where Neer was able to lift her curse after Klaud snatched the arun and left her with his potion.
SUMMARY OF BOOK TWO
Six months after Loryk's death, Nerana is on her way to the colleges of Styyr to continue her training with the scholars. Her travels carry her through Ravinshire, where she plans to gift Loryk's family with his book of poems and stories.

She encounters a Priest who has sentenced an innocent family to death, and plunges her sword through his chest, saving them. In her attempt to flee, she winds up in the desert wastelands of Aragoth, where she meets a member of the Brotherhood, Y'ven, who is escorting another sorceress through the treacherous lands.

Neer joins in on this journey, choosing to follow in the path of fate as she was given a prophecy by a Divine in Mange (book one) who told her to seek out four trials in order to gain the strength to defeat High Priest Beinon.

Their journey through the desert sees them chased by a Hunter named Thorne, who has been contracted by the Order of Saro. In addition to Thorne, the Nasir has entered the desert in search of a powerful weapon called the clavia muinsii—a ring that can turn any living being into a creature of darkness.

Thallon, an evaesh scholar and long-time friend of Drimil'Rothar, is also in the desert searching for this ring, which he hopes to find before the Nasir can locate it. Neer and Aélla find him chained to the ground in one of the many vaxros prison graveyards and save him. He joins the crew soon after, knowing he can't survive on his own.

In their efforts to enter the Realm of Elements, which will grant them the full capabilities and strength of their elemental energy, Aélla and Neer must enter each of the hidden elemental realms to gain their energies and unlock the doors of the final Realm of Elements.

Aélla enters the Realm of Wind and the Realm of Water. Neer enters the Realm of Fire and Realm of Rock. During her time in the realm of fire, she is given the clavia muinsii by a vision of herself. Thallon soon takes it, claiming its too dangerous for anyone else to wield.

During her time in the Realm of Fire, Neer must also make a life-changing sacrifice. In order to save herself from the realm and obtain the elemental energy, she relinquishes the last memories of her father, Zeke Vindagraav. This, in turn, causes her to be entirely absent of his existence.

Throughout their journey, they encounter Reiman, who has been in the desert searching for his daughter, Neer. He knew that her magic had taken her to the desert, and eventually joins them on their quest.

Once all four elements have been collected from each of their hidden realms, Aélla returns to Elandorr with the others. She and Neer enter the Realm of Elements. While Aélla is taken to a peaceful place of meditation, Neer must sacrifice something she loves that's worth more than gold. She struggles over which item to let go of: Loryk's note or Avelloch's sword. She eventually makes her choice and is released from the realm.

Outside, Thorne ambushes the group. He strikes Thallon through the shoulder with a bolt, and Reiman heals him with a painful ointment called travaran. This causes Thallon to pass out for the duration of the battle.

The Nasir and Klaet'il soon arrive, and a large-scale battle takes place. The Nasir steps through Aélla's magical barrier, proving that magic holds no force against him, and he steps on Thallon's throat. He steals the ring and uses it to turn Thorne into a gaelthral.

Aélla is thrust against the wall by Ithronél, cracking her ribs. Y'ven is lying on the ground, unconscious with several bleeding wounds to his chest and abdomen.

Reiman retrieves a transporting stone and tells Neer to flee with the others. While he sees himself out of the desert, Neer rejoins with the others as the gaelthral attacks. Aélla wraps Thallon in her arms and tells Neer to go to the forest and find her brother, Avelloch, and then she vanishes.

As the gaelthral closes in, Neer pulls Y'ven and Dru into her arms, and they disappear.
Excerpt
Prologue Aragoth
Temple of Elandorr
"Do not fear the night, for the darkest of creatures rise with the sun."
– Udur Chapter 39 verse 29, The Book of Wisdom and Verity
Men in chains pissed themselves before the blade struck their throats. Blood gurgled from their lips, draining down their necks and washing them in red. Vengeful eyes cast hatred upon their leader. A man they trusted, who once stood for something far greater, now slayed his own men.
Dust billowed from the arid desert ground when their bodies collapsed to the dirt. Pools of crimson spilled over rocks as it carried away from their lifeless bodies. A dagger, coated in fresh blood, was wiped clean on a victim's shoulder, and then shoved into its scabbard.
Moonlight veiled the man's face as he stared down at the warriors he'd slain.
Emotionless, he turned away, gazing at the carnage of his attack. Bodies lay amidst the desert, mutilated and torn. Flesh was shredded, exposing bone and pulsing organs waiting to die. Light blue eyes flashed to a woman as she crawled across the ground. Her choked groans filled the empty air.
There were no marks on her body other than the deep gash that opened her calf. Dancing aurora shimmered from above, casting against a bone hiding beneath layers of torn muscle and flesh. She could survive, and there was a nes'seil ready to aid her. But as the healer stepped forward, the man in charge raised his hand, and the nes'seil halted.
The injured woman turned to her leader, her scowled face filthy and bruised.
He glanced at Ithronél, who stood by his side. Her thin lips pressed into a tight line, and she gave a stiff nod. A thick bandage wrapped her left hand, a wound from the battle they had faced. An injury that would leave lasting effects to her abilities, but none she couldn't overcome. She was strong, a true warrior.
The crawling woman who whimpered in the dirt shed no tears, not as her blood left a trail of red across the cold desert floor, but she was weak. Unable to withstand the agony of war, and thus, she was no longer needed. Weakness of any kind must be snuffed out. That was their way.
The leader stood tall with pride, watching as Ithronél held an open palm, ignited with flames, above the injured woman. The panic was forever engrained on her face as a wave of heat engulfed her in flames.
Within an instant, it was over. There was no scream—her body had been incinerated to a pile of ash wisping in the cool night winds. Ithronél stepped back to her leader's side and crossed her arms. Together, they surveyed the destruction before them. Blood painted the ancient courtyard in patterns of red. Deep claw marks were scratched into the surface of the stairs, leading up to the bodies lying at the threshold of Elandorr.
"We failed," she said, fury sliding from her tongue.
"No," he replied, his cold eyes scanning the scene before them. Several soldiers stood by their winged beasts, awaiting orders. The gaelthral roared, catching their attention as it paced at the top of the stairs, waiting. But it couldn't act without proper command.
The man twisted the ring between his fingers, relishing in its power. "They got away," Ithronél argued.
He turned to her with a flash of deadly anger in his eyes. Wordlessly, she cowered, though it was hardly noticeable. Turning away, he retrieved a n'aeth from his cloak. The transporting stone was smooth against his calloused fingers. "They'll be in the forest," he said.
Her eyes flicked to the stone, and she timidly asked, "What about the gaelthral?"
Staring at Thorne's new form, he said, "Set it loose in the forest." She stiffened. "What about us? What is our goal?"
Cunning eyes shifted to hers, and as the stone began to glow, ready to transport him away, he said, "To wage war."
Chapter One
Stranger in the Wood Nerana
"Take comfort in the divinity and grace of the one true Father and know that his watchful hands will guide you to the path of serenity and peace." Rotharion Chapter 18 verse 4, the Book of Light
The Gods have no place here.
Deep in the forest, beneath the swaying limbs and streams of moonlight, Neer lay alone, broken and defeated. Her skin was covered in bruises and dried blood, and her hair singed was from her time beneath the surface, fighting against flame and terror. Burned holes and tears in her clothes exposed the deep wounds across her body that leaked with pus and blood.
Shadows swayed across her body as branches rustled above, shrouding the faint purple shimmer of the moons. Glowing plants kept the underbrush illuminated in colors of orange, pink, green, and blue. Thick vines clung to tree trunks, winding like serpents into the limbs.
Neer was immobile, unable to fully breathe from the agony that tethered her to the soil. The teleportation had left her depleted, and her spirit was drained.
Her mind went to Reiman, and how she had left him in the desert. Surely, the transporting stone allowed him to flee to safety. But she couldn't push away the possibility that maybe it hadn't. Then she thought of the great beast that Thorne had been transformed into. The darkness and power needed to create such a monster…
She closed her tired eyes. Too exhausted to think. Too exhausted to feel. All she wanted was to rest. To drift into a never-ending slumber and embrace the peace of nothingness. It was so close. Too close. She could feel the icy sting of death lulling her to sleep.
Moonlight crept across the forest as she lay alone, willing that darkness to pull her asunder, wishing for the Divines to grant her one last request. But it never came. Her breathing never halted. Her mind never stopped, and she knew that death was far from reach.
With a slow exhale, she opened her eyes. Her arms buckled and ribs ached as she sat up and observed her surroundings through half-opened eyes.
The forest was beautiful. Storytellers and scribes could never hold a candle to the breathtaking lands of Nyn'Dira. Her shoulders slumped forward, and eyes
closed as she realized she had made it. Somehow—beyond her own understanding—fate had led her here. To the place she had meant to go. Her previous endeavors with long-range teleportation proved her inexperience as they brought her far from her intended destinations. Aside from the forest, Aragoth was the most recent and dangerous place her magic had taken her.
She sat straighter and winced at the pain in her back. Her face was tight with blood, and she grazed her dirty fingers over the painful healing scar across her cheek. Searching the area, she looked for any signs of Y'ven or Dru, and her heart sank when she found that she was alone.
"Y'ven—"
Her cracked voice faded into a deep, painful cough. She leaned forward, clutching her chest as she struggled to calm the itch in her throat. Heat rose in her face as she slowed her breathing. She reached for her canteen but found herself without her belongings. They had been left at the campfire during the ambush.
But she didn't care about her dry throat or missing items. Not when Y'ven and Dru were out there, injured and alone. They wouldn't survive in the darkness of the forest. She had to find them.
Withholding a shriek as pain coursed through her bones, Neer pushed herself up and rose to her feet. Her weak legs trembled, and she stumbled into a tree. Landing hard against the trunk, she braced herself with her arms. Breathing heavily, her teal eyes scanned the forest. Not a soul was in sight. But she knew this place was dangerous. Avelloch had warned her of it. Should the evae find her they would kill her, and with weakened magic and no supplies she would surely see her end.
And she couldn't allow that to happen. Not until she knew the others were safe. She had to keep going for them.
Her feet dragged across the ground as she stalked through the desolate trees.
Deep breaths escaped her lungs, and her eyes struggled to stay open. She searched the surrounding area, finding not a drop of blood or impression in the grass that could lead to their whereabouts.
She closed her eyes, dreading the worst. When she had teleported to Vleland, before her journey to the Trials of Blood, Loryk and Gil wound up miles away from where she appeared. Gil's severed arm hung from his shoulder by thin strands of muscle and flesh. She couldn't imagine the horrors Y'ven or Dru may have faced at the hands of her power.
Her mind rattled as she shook her head, ridding herself of the horrific thoughts.
They were here. They had survived. Neer knew it. She had to believe they were alive.
Wandering further through the darkness, her legs grew weaker with every step, and she collapsed to the ground. On her hands and knees, she trembled with agony and regret. Tears burned her eyes and her throat tightened.
When a light whisper sang through the air, Neer lifted her head, searching for the noise. Her eyes settled on the soft flicker of firelight drifting through the shadows. Slowly, she stood, and trailed toward its luminance.
She crossed her arms over her chest as sweat dripped from her face, and chills covered her body. The night was mild, yet she was cold. Freezing, as illness crept its way through her, burning her forehead and setting a tremor to her limbs.
With every step, the song became clearer, and she found it wasn't evaesh words that hummed a soft melody… they were human. A beautiful, human voice hummed elegantly through the silence like a ghost in the night. Neer swallowed through a dry throat, fearing who could be out there. Wondering why a human would have found himself in the forbidden evaesh woodlands.
"I sing my praise, my Gods o' to thee How loved you are, how loved you are… I sing my praise, my Gods o' to thee
How loved you are, how loved you are..."
Neer stepped closer, her dragging feet creating a low shuffle in the grass. The man's head shot up, and he cautiously reached for the dagger on his belt as he peered through the darkness.
"I'm not your enemy!" he called. His accent was smooth and calm, as if he had been trained to speak in such a way. "I come with good intent!"
Neer stopped. Tucked into the shadows, she was hidden from view, watching the man curiously, realizing that his words weren't spoken in their native tongue, they were spoken in evaesh.
Perfect, unbroken evaesh.
"I know you're out there!" the man called with not a quiver of fear or anger to his perfectly trained tenor. "I have stew. Come join me if you'd like."
Neer stared at the small black cauldron hanging above the fire. Her stomach grumbled, and she clutched it with weak arms, hoping to muffle its noise. The man merely smiled, and then turned back to his meal. She didn't want to
approach him. Didn't want to put herself in that kind of danger. But she wouldn't make it far on her own. She could either risk dying by this stranger's hands, or by the infections coursing through her opened wounds.
Her stomach ached as the aroma of perfectly seasoned venison stew brushed past in the slight breeze. She inhaled its scent and followed in its path.
As she approached the man, who was no older than forty with short brown hair and bright blue eyes, he turned to her with a pleasant smile. His grin faded when he took in her battered appearance. She hadn't known entirely what she looked like, but she knew from his expression it wasn't good.
His brows pulled together as his jaw dropped. "Are you… are you all right?"
Neer's eyes flashed to the cauldron of bubbling brown stew. The man rose to his feet and guided her carefully to an empty space by the fire. "Come, come," he said while ushering her to the grass. "Sit. There you go."
He dug through his belongings before wrapping a thick cloak around her shoulders. His eyes were upon her as she curled into the soft fur. Without speaking, he took his place across the fire, collected an empty bowl from his belongings, and filled it with steaming stew.
Neer quickly accepted the meal as he passed it to her. Its warmth was intoxicating as she blew on every spoonful before taking a bite.
He watched her curiously as she devoured her meal, purposefully avoiding his gaze.
"By the Seven," he said while refilling his own bowl, "the Divines have surely blessed you tonight."
Neer turned away, still slurping her soup as he eyed her. "What's your name, young one?"
The question was one she expected, but still, she froze. His words were laced with poise and precision. He spoke too kindly—too strategically—to be any normal human. She could hear the guile in his voice. The hint of authority and influence. It had been spoken by the leaders of her country. By those who led the faithless into mass graves and conquered nations by the words of their tongues.
She licked her lips and inhaled a shallow breath. Still avoiding his gaze, she said, "Lynn."
It was better to use an alias, even out here in the forest. She never knew who could be watching, and if what Reiman had told her in the desert was true, then the humans had invaded, and they'd burn every village in her pursuit.
For a moment, this fact made her consider telling the truth and reveal her identity, but she couldn't. Not yet. Reiman had warned her against such impulsiveness. She couldn't save everyone, and there were bigger goals in mind.
The man tapped his iron ladle against the edge of the cauldron before placing it onto a wooden plate by his side. He blew away the heat of his spoonful before eating another bite. "My name is Eiden. I have to say, I'm surprised to see a young human woman out here. We're pretty deep into the forest." He eyed her torn clothes and bloody injuries. "God's be good, it's surprising you are alive at all. The Divines have certainly had their eyes on you."
Neer repressed the scoff that threatened to escape her throat. Instead, she stared at her food, not speaking. Not wanting to give this man any reason to suspect she was anything but ordinary.
But he watched her for too long, inspecting her clothes, her cuts, and her singed hair.
"I came with the man I loved," she lied, realizing she needed an alibi. "He was from Ravinshire, in a village called Rhys."
The man nodded, seeming to believe her tale. "He let you come to the forest with the raiders?"
Anger struck her, and she nearly cut a glance at him. "He did not let me do anything," she said. "I make my own choices, and I chose to come here. To fight."
He smiled. "You're lucky the Divines saw to keep you alive. It was Rothar's gentle hand which guided you to me." She didn't speak, but he didn't seem to mind as he said, "I came here of my own choice too. I'm a Priest, you see. But not a Priest of the Order. No, I'm… I follow in the Old Ways."
"The Old Ways?" she asked, curious. "They've been outlawed for decade.1" "Yes, but there are still few of us who are devoted enough to the Seven to
seek their truth, no matter the consequences or obstacles of the Order."
Neer stared into her bowl, suddenly lost for appetite. "What are you doing out here?"
He wiped his lips with a white cloth and cleared his throat behind his half- clenched fist. "I'm here to do what everyone else is doing." His words were like ice, freezing her lungs and halting her breath as he said, "I'm looking for you."
Chapter Two
Of lies and men
Nerana
"Should untruth be told from a devoted man's tongue, take heed of his disservice to the Gods and slice it from his jaws. Let the blood drain unto the flames and wash away his sin." – Udur Chapter 6 verse 17, the Book of Wisdom and Verity
A cold sweat formed across Neer's temple as she stared at her food, immobile. Unable to breathe or think under the shadow of his gaze. His words weren't spoken with malice or contempt. They were soft. Curious, even, to be in the presence of the very soul he sought to find. A soul who would fetch a nice bounty should he return her to the Order.
"I don't know—"
He interrupted her lie with a lift of his palm. "Please," he said, his voice still displaying the calmness and comfort all priests were taught to carry. A voice that could move mountains and convert the hearts of the wicked.
The voice of a liar.
"I'm not here to hurt you," he continued, taking another bite of his meal. "The Divines have led me here. They've woven our paths to meet at this very moment. And do you know why?" She was silent, refusing to meet his gaze. "Because they want me to save you."
She exhaled a shaky breath.
"Have you heard of the story of Ateus? It's quite the tale, but one I'll keep short. Ateus was a man born of magical energy, much like you. Only, Ateus was considered a God because of this power—not a demon. No, Ateus is still revered in the legends as a fierce and noble patron of the saints. A descendant of Rothar, and savior of our peoples.
"Some say he soared the skies with fearsome draak, laid waste to lands that sought slavery and oppression, and worked to bridge the divide separating man and elf. He was a hero who was loved by many."
"Ateus was evil," Neer stated, reciting the teachings of the Order. "He was mad with power and conquered civilizations in his thirst for control."
"So, the Order has made you believe. History is always told in favor of the victor. It's something many scholars and priests are hesitant to admit, and Ateus was slain by those who considered him a false prophet. He was cast into the Realm of Darkness, where his soul will remain for eternity."
Neer gulped through a dry throat. She had never heard of the Realm of Darkness, but after witnessing the terrors of the Elemental realm, she was certain whatever lay within its depths was unimaginable and full of pain.
"The Order has convinced the world that you are a descendant of Nizotl, just as they had convinced everyone the same of Ateus. They have dispatched every man, aged twelve and older, to Nyn'Dira. Your posters are nailed to every tree they can get their hands on. If the humans find you, well, they'll inject you with their serums and keep you as indisposed as possible. And the elves" —He exhaled a scoffed laugh— "they'll grind your bones to dust and leather your flesh into armor."
Neer's stomach churned. She set the bowl aside and wrapped further into the cloak. "The elves haven't done so much to you," she challenged, still avoiding his gaze. Still speaking too weakly to pose any real threat.
"The Divines' grace keeps me alive. Just as it has kept you alive. Do you think yourself lucky to have survived for this long? Losing your family at such a young age—surviving on the streets and being found by the Brotherhood?" He paused, watching her expression, which never changed from its dreary, tired state. "Vethar2 has big plans for you, young one. Plans that even the Order and High Priest cannot prevail."
"And what plan is that?" The venom in her tone was diluted by fatigue. It sounded more like genuine intrigue than a spiteful remark.
He smiled and pointed to the sky. "Only they know the answer to that." Neer shook her head. "I'm not who you think I am."
He studied her for a moment, and then softly nodded. "Being cautious will keep you alive. I admire that courage. But your falsities and fables are wasted on a poor wandering soul such as mine. I'm not here to turn you over to the Order or the elves. The Divines have other plans for me." He dug through his large travel sack, pulling out black books, worn leather strips, an extra pair of shoes, and several of Neer's wanted posters—crumbled and torn, as if they had been ripped from the trees and shoved into his pack. Finally, he retrieved a small vial of clear liquid and gently tossed it to the grass beside her. "Tears of Numera," he explained of the potion. "Enjoy the comforts of warmth and health. I'll be getting some rest."
She carefully took the potion, inspecting it to find it was the same elixir she used in Mange, the one that healed her wounds and saved Loryk's life. "Am I your prisoner?" she asked as Eiden straightened his bed roll.
"I have no desire to steal your freedom, Vaeda." She was stricken by his use of her given name. "Come morning, I will be out of your company and on my way to spread the words that Kirena has blessed upon my tongue. She will heal the hearts of the wicked. She will end this era of madness."
"So… you aren't here to capture me?"
"No, young one. I do not desire your death, nor do the Divines. And I'll make sure the others know that your place is not in the hands of the Order."
She curled her fingers around the vial. Tears burned in her eyes. "Thank you."
He nodded in silent response.
"You said that you're searching for me?" Their eyes met. "Why?"