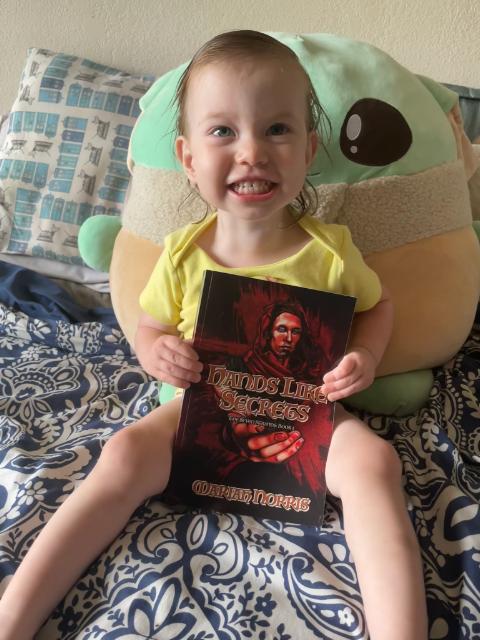 Rating: 8/10
Synopsis
Saeli has always been different: she is autistic, in a world that doesn't have a word for people like her.

She attends the exclusive institute of Aschamon, learning to harness her inner qi and preparing to join the battle between her people and their enemies, the Crimson Cowls. But despite her years of work, her teachers still refuse to elevate her to Silver Mantle status and dedicate her to their god's service.

When notorious Crimson Cowl Rafel Kailar breaks into her school, it is either cruel irony…or fate…that Saeli is there to confront him.

But Rafel is nothing like the Cowls she's been taught to hate. He draws her in with his charm and reveals his ultimate ambition: to overthrow the gods of Verre and end a hundred years of war. And he needs Saeli's help.

As she is pulled deeper into Rafel's schemes, Saeli fears she'll be forced to choose whose side she's truly on: her people, who have never understood her…or Rafel, who'd gladly turn her world upside-down to kill the gods.
A special thank you to Mariah Norris and Shadow Spark Publishing for sending me a review copy and Escapist Book Tours for putting this whole thing together. All thoughts and opinions are honest and my own.
Review
Hands Like Secrets is a fast-paced, mystery-filled, coming-of-age story that doesn't hold your hand, and is full of secrets. (That pun was terrible.) Mariah Norris drops you right in the story, right into Saeli's head, and introduces you to her world through her eyes. Very quickly, things go sideways. Never did I feel lost though. Any in-world terms were easy to decipher in context and the events of the novel were gripping.
Told in first-person, Norris gives Saeli a distinctive voice that makes her feel very real. She also does an incredible job of bringing to life the side characters, so they never feel like cardboard cutouts. Every character feels as alive and real as our protagonist.
The world and magic are both very well realized. Right off the bat, you feel like you are entering a world with a full history and there is always something new to be learned. We're introduced to things with a very skewed perspective, but as we meet other characters, Saeli learns that not everything is at it seems. The Gods may not be what she's always thought. This really makes you question what to believe which adds even further realism to the story.
Overall, Hands Like Secrets is a great opener to a series I will definitely be keeping my eye on. Full of mystery, intrigue and a dash of romance, Mariah Norris pulls you in from chapter one and holds on long after you've closed the book.