Hello everyone and welcome to my stop on the Escapist Book Tours virtual book tour for Nikky Lee's Epic Fantasy novel The Rarkyn's Familiar! Today, I am excited to kick off the tour by sharing an interview with the author, Nikky Lee, along with a bunch of extra goodies!
You can find our Q&A below, along with all of the info about the book, the author, links to purchase a copy of The Rarkyn's Familiar for yourself, as well as something fun the author has cooked up. Also, be sure to take a look at the schedule at the bottom of the post and follow along to see the stops from our other awesome hosts!
---
Book Information:
The Rarkyn's Familiar by Nikky Lee
Series: The Rarkyn Trilogy
Genre: Epic Fantasy
Intended Age Group: 16+
Pages: 452
Published: April 19, 2022
Publisher: Parliament House Press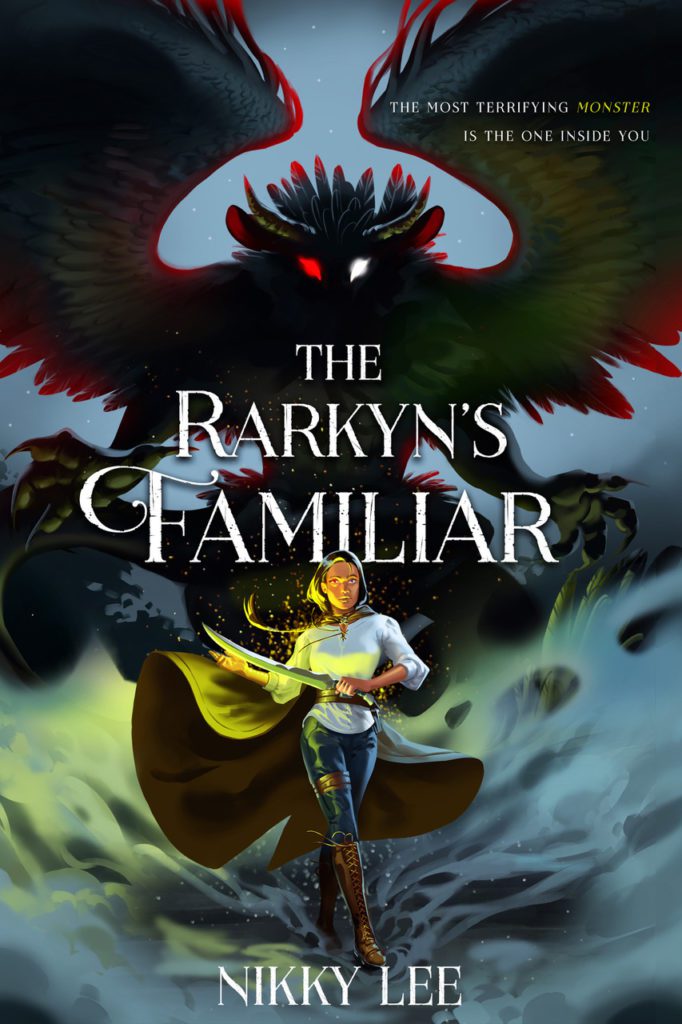 Blurb
An orphan bent on revenge. A monster searching for freedom. A forbidden pact that binds their fates together.
Lyss has heard her father's screams; smelled the iron-tang of his blood. She's witnessed his execution.
And plotted her revenge.
Then a violent encounter traps Lyss in a blood-pact with a rarkyn from the otherworld and imbues her with the monster's forbidden magic. A magic that will erode her sanity. To break the pact, she and the rarkyn must journey to the heart of the Empire. All that stands in their way are the mountains and the Empire's soldiers—and each other.
But horrors await them on the road, horrors even rarkyns fear. The most terrifying monster isn't the one Lyss travels with…
It's the one that's awoken inside her.
See Also:
Winter is Coming • Always on the Run (Lenny Kravitz) • You Shall Not Pass
Book Links:
Amazon: https://www.amazon.com/Rarkyns-Familiar-Rarkyn-Trilogy-Book-ebook/dp/B08L6YK3NP
Goodreads: https://www.goodreads.com/book/show/54704737-the-rarkyn-s-familiar
BookBub: https://www.bookbub.com/books/the-rarkyn-s-familiar-the-rarkyn-trilogy-book-1-by-nikky-lee
Apple: https://books.apple.com/us/book/the-rarkyns-familiar/id1574743724
Kobo: https://www.kobo.com/us/en/ebook/the-rarkyn-s-familiar
Barnes & Noble: https://www.barnesandnoble.com/w/the-rarkyns-familiar-nikky-lee/1138770192
Angus & Robertson: https://www.angusrobertson.com.au/ebooks/the-rarkyns-familiar-nikky-lee/p/9781953539946
---
Author Q&A
Thank you so much for joining us for this short Q&A! Before we get going, please tell us a bit about yourself.
Hi, thanks for having me! I'm Nikky Lee, Australian-born, New Zealand-based author, pen hoarder and coffee mongrel. I write predominantly fantasy, with a smattering of science fiction and horror on the side. My debut novel The Rarkyn's Familiar released from Parliament House Press in April.
I want to start things off by asking: what is a great book that you've read recently and why should we give it a go?
Eeek, I have to limit myself to one?! I've read some absolute gems in the last few months. I recently finished Project Hail Mary by Andy Weir and was utterly enthralled along with Octavia Cade's gripping cli-fi The Stone Wēta. But I think my highlight of the last few months has been Travis Baldree's slice of life Legends and Lattes—with two of my favourite things (fantasy and coffee) combined, what's not to like? I've been recommending it everywhere.
Do you have any hobbies or interests outside of reading/writing? Do you care to elaborate?
I am something of a water baby and I cram in a couple of swim squad trainings and canoe polo sessions (think kayaks plus water polo) each week. In a previous life, I represented Australia in canoe polo and once swam 25 meters in 13-something seconds (just don't ask me to do it again now!). I'm also a part-time cushion for a very lazy cat as well as a treat giver and ball thrower to a hyperactive dog.
Tell us about your road to writing. What made you want to become an author?
I discovered writing when I was about 13. I was bored during the summer holidays and had taken to drawing pictures on my grandmother's living room floor. As I drew one of the pictures, I ended up telling myself a story that went with it. Eventually, that story grew too big to contain in my head so I wrote it down. From then on I was hooked.
Writing is a hard and lonely affair in the best of circumstances. How do you achieve a good work/life/writing balance?
With a lot of juggling! I work full-time as a content specialist for a market research agency and fitting everything else in around that is challenging. Routine is my go-to. I try to keep my mornings for exercise (best done before the coffee kicks in and my brain realizes what I'm up to). Being more of a natural night owl, I find evenings are best for writing. My internal editor also tends to get worn out during the day job, which gives my creative side more leeway at the keyboard.
Is this your first book? If so, what lessons have you learned from writing it? If not, what lessons did you learn from writing earlier books that you brought into this one?
This is my first published book but the third full-length manuscript I've written. The first two manuscripts were drafted during my late teens and were mostly me exploring the craft and learning how to tell myself a story. The biggest thing I've learned from those earlier manuscripts, and more so from the graveyard of unfinished stories collecting dust on an old hard drive somewhere, is that I'm a linear writer. I can't jump around in the story and only write the scenes I'm excited to write because that is all I'll write. Instead, I have to write my way toward those scenes.
Do you usually write to background noise, music, etc. or do you prefer silence?
I have a ridiculous number of playlists that I write to. They're mostly cinematic soundtracks as I can't listen to music with words in it while writing. I have battle playlists, emotional playlists, off on adventure playlists and fight or die playlists and so on. They're great for getting me into the right mindset for whatever atmosphere I'm aiming to cultivate.
For anyone interested, here's a list of my favourite writing songs I listened to while working on The Rarkyn's Familiar: https://open.spotify.com/playlist/1NpN2DWXbMRawT4IXWdSat?si=031c43931f114f3b
What made you want to write Epic Fantasy? Do you write (or plan to write) in any other genres?
Robin Hobb, mostly. I read her first three Realm of Elderlings trilogies while studying at university and fell in love with the world and its characters. I'd never encountered anything so vivid and alive on the page. When I started writing The Rarkyn's Familiar I wanted to recreate that sense of immersion I'd had reading her books. In the short fiction space, I'm something of a genre masher. My best-known work of this kind is a post-apocalyptic cli-fi fantasy novelette called Dingo & Sister, which won two Aurealis Awards in 2021. I've also written and published quite a few dark fantasy/horror short stories, and I have two science fantasy novellas sitting on my hard drive patiently waiting for me to edit them.
What is one thing that you love about the current state of SFF and what is one thing that you wish you saw more of?
I'm loving the diversity that's coming through in today's SFF. POC heroes and heroines, LGBTQ+ representation, disability representation, mental health representation—all of it is giving the genre a breath of fresh air and pushing it into new and fascinating places.
As for what I'd love to see more of, after reading Psalm For The Wild Built by Becky Chambers I realised I hadn't encountered many uplifting, cosy hopepunk stories. It was such a wonderful warm-fuzzy read and was just what I needed at the time (I read it at the end of a particularly long lockdown in Auckland).
Who are your favorite current writers and who are your greatest influences?
Robin Hobb as I mentioned earlier was a massive influence and is one of my all-time favourite writers. Another very early influence was Tamora Pierce's The Immortals series, which I read and re-read in my teens. More recently, I discovered Martha Wells by way of Murderbot and then delved into her Raksura series, which completely swept me off my feet.
What do you think characterizes your writing style?
This is a tough one and probably easier answered by my readers. Many often comment on my world-building, describing it as immersive and vivid. Others have remarked that my voice is quite versatile. I am something of a chameleon writer and the voice of my work tends to change depending on the tense, point of view and mood/tone of whatever it is I'm working on.
Are you a plotter or a pantser?
Somewhere in the middle, but I tend to lean on the side of panster and will pants as much as I can get away with!
What are your favorite types of characters?
I love a good underdog/outcast—I love watching these kinds of characters discover themselves and their place in the world.
How much of yourself do you write into your stories?
There's always a little bit of me in everything I write, some stories and characters more than others.
For those who haven't read The Rarkyn's Familiar, give us the elevator pitch.
A girl plotting vengeance on her father's killers has all her plans go up in smoke when she accidentally forges a forbidden pact with a monster from the Otherworld. Trapped with a monster at her side and slowly going mad from its magic, her only hope is to cross the Empire to the city of Illredus where she might find a cure. Hot on her tail are the Empire's soldiers, bent on arresting her for the murder of one of their own, and a mysterious mancer who will stop at nothing to capture the monster for himself.
Describe your book in 3 adjectives.
Immersive. Thrilling. Action-packed.
What do you think is the overarching theme?
Probably not to judge a person before you know their story.
Were there any specific challenges with writing The Rarkyns' Familiar? Or, did you find anything to be easier?
I had to do a lot of work on the characters' internal arcs, particularly Lyss's. When I first wrote the story, Lyss's character didn't undergo much of transformation. Only after a break from the story did the penny drop and I realised Lyss's journey closely mirrored my own mental health journey. Using that experience as inspiration, I went back and reworked her sections to what they are today.
If you had to do so in just one or two sentences, how would you describe the plot of The Rarkyns' Familiar?
It's part road trip with a monster, part fight, flight or die fantasy thriller.
They say to never judge a book by its cover and maybe that's true in the philosophical sense, but it certainly happens with books. Can you tell us about the idea behind the cover of The Rarkyns' Familiar?
I have my editor, Cindy Kilbourne, to thank for the cover idea. She pitched the idea to me and I loved it instantly! I'd always wanted an illustrated cover and we were very lucky to get the amazing Kolarp Em to do the illustration.
One of my favorite things is highlighting quotes that really resonate with me and sharing them in my reviews. Do you have a favorite quote from The Rarkyns' Familiar that you can share with us?
My favourite line is something of an in-joke that doesn't really work without context. So I'll give you my second favourite line: "The quickest way to kill a monster is to go straight for the heart."
What can you tell us about what's coming up next for you?
I'm currently working up the courage to launch into self-edits for book two of The Rarkyn Trilogy.
Thank you so much for taking the time to answer a few questions for us! I always enjoy this little peek behind the curtain. Do you have any parting thoughts or comments you'd like to leave for our readers?
For something fun, here's a silly 'which rarkyn are you?' quiz: https://quiz.tryinteract.com/#/623355e5ff4e150018474882
(I'm Raska.)
---
About the Author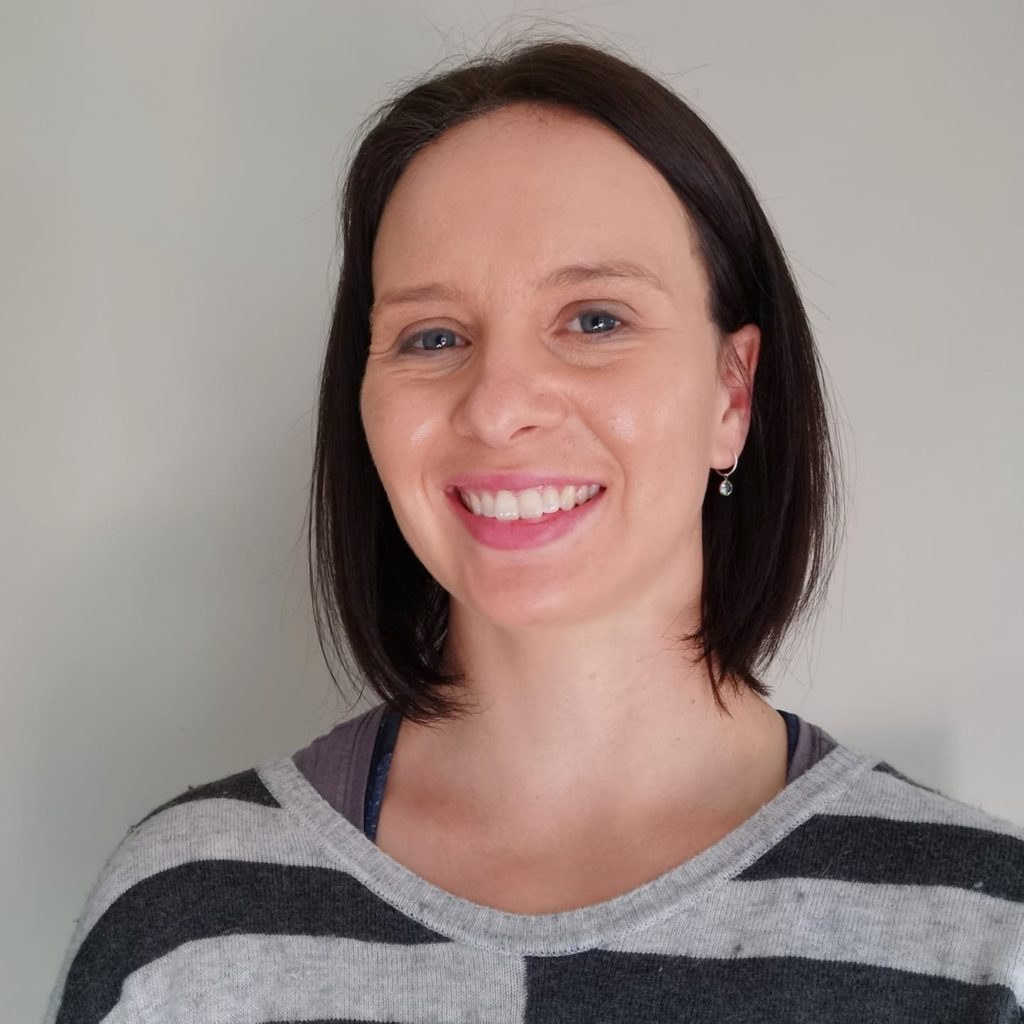 Nikky Lee is an award-winning author who grew up as a barefoot 90s kid in Perth, Western Australia on Whadjuk Noongar Country. She now lives in Aotearoa New Zealand with a husband, a dog and a couch potato cat. In her free time she writes speculative fiction, often burning the candle at both ends to explore fantastic worlds, mine asteroids and meet wizards. She's had over two dozen stories published in magazines, anthologies and on radio. Her debut novel, The Rarkyn's Familiar—an epic tale of a girl bonded to a monster—was published with Parliament House Press in April 2022.
Website: https://www.nikkythewriter.com/
Facebook: https://www.facebook.com/nikkythewriter/
Twitter: https://twitter.com/NikkyMLee
Instagram: https://www.instagram.com/nikkymlee/
Tiktok: https://www.tiktok.com/@nikkymlee
---
---