Hello and welcome to my stop of the Escapist Book Tours book tour for A Man Named Baskerville by Jim Nelson! I'm stoked to be kicking off the week long tour and I thought what better way to introduce the book than by sharing an excerpt straight from the pages of the book itself!
Below, you'll find information about the book and author, an excerpt to give you an idea of what to expect from A Man Named Baskerville, as well as links so you can grab a copy for yourself. And, for those of you that feel lucky (punks), there's even an opportunity to win a copy at the bottom of the page, so be sure to stick around to the end!
---
Book Information
A Man Named Baskerville by Jim Nelson
Series: N/A (Standalone)
Genre: Crime / Historical Drama / Adventure
Intended Age Group: 14+
Pages: 310
Published: March 18, 2022
Publisher: Self Published
---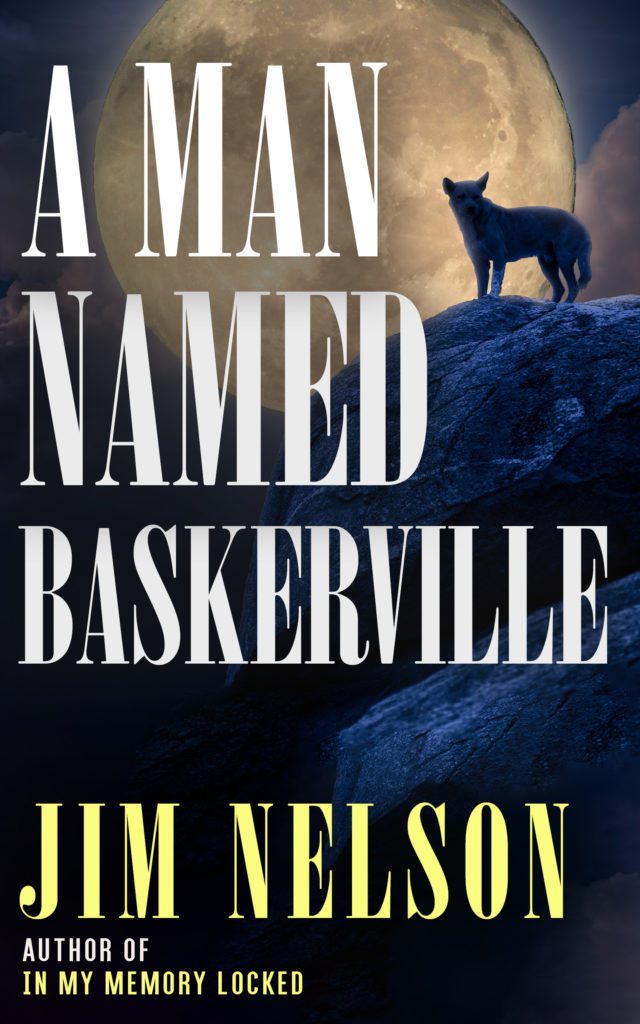 Blurb
He took on Sherlock Holmes and lost. Now he wants revenge.
In 1888, Sherlock Holmes slayed the spectral hound haunting the Devonshire moor, laying to rest the curse of the Baskervilles once and for all. The perpetrator escaped into the night and was presumed drowned, consumed by the murky bog…
In truth, the criminal mastermind survived the night to nurse his wounds and plot his revenge against Sherlock Holmes.
A MAN NAMED BASKERVILLE recounts the life and times of Rodger Baskerville, exiled heir to the esteemed family's fortune. His journal records his adventures from the Amazon rainforests to the beaches of Costa Rica to Victorian England, where he attempts to take his rightful place at Baskerville Hall. Along the way, he peels back the layers of family secrets and scandals untold in Dr. Watson's account of the demonic hound haunting the Baskervilles.
Most of all, he describes a Sherlock Holmes unlike the legendary detective you think you know.
A MAN NAMED BASKERVILLE retells the infamous Arthur Conan Doyle mystery in a way you've never read before. It's a sizzling new take on a classic hailed as a masterpiece of the English language, named one of the most influential books ever by the BBC and Le Monde, and beloved by Sherlock Holmes fans worldwide for over a century.It's a rousing adventure, from start to finish. What's more—it's a Sherlock Holmes story unlike any you've read before.
See Also:
Victorian Era "Sympathy for the Devil" • The Boy From Brazil • Man's Best Friend is Your Worst Nightmare
Excerpt
Truly a fright since laying down the ink of my last entry. Once more across the mire came the shouts of gathered men, this time at least a dozen voices, as well as the baying of dogs. I managed to come within eyesight of the party without detection. I laid low within a clutch of gorse bushes arrayed around several upright stone slabs planted in a line by our Neolithic forefathers.
The party was composed of men from in and around Dartmoor. They carried hunting rifles and handguns, surplus from the Boer campaigns. They called to one another as they attempted to navigate the mire in an apparent attempt to locate and surround me.
Farmhouse dogs know of rolling plains and the thin mud after a rainstorm, but not the dangers of a mire. Pheasant hounds can navigate marshy lands, and even swim across the easy waters of a lake, but again, the perils of the bog are beyond their ken. The peat-covered sinkholes of Grimpen Mire would have dragged them under howling and clawing if not for their masters yanking them out by scruff or collar. These dogs may have fine noses for tracking birds, but the florid odors of decay and renewal led them into the mire's traps one after another. This inept search party was a tangled mess. Dartmoor is a pathetic coven of villages populated by small men of small ambitions, and their gossiping church wives baking fruit pies and keeping up appearances. If this is the best Dartmoor can muster, then safe I am indeed.
Enjoying the spectacle and not minding myself, I was caught unawares. A burly man with a thick blond mustache and knuckled hands wrapped around a double-barrel shotgun emerged from a thicket to one side.
"Gotchya." He held the shotgun at his waist. "He's here!" he cried out.
He was a hunter who lived and plied his trade on the far side of Princetown. Rare was it to see him near Grimpen. The men of Dartmoor no doubt summoned him for his expertise in tracking, and it had paid off.
The hunter made a simple mistake. In no way would a seasoned man of his trade take the time to signal to the other hunters in his party he had cornered an animal. I believe a price had been put on my head, perhaps to be captured alive, and the hunter's call was his claim on the prize.
"He's alive all right!" He raised an arm and waved to catch the attention of the blinkered party a hundred yards off. "Got him right—"
I'd been crouched, with my back to him. Perhaps he was unaware I was armed and ready. I turned and squeezed off a shot from the Colt. He flailed backwards. From the end of his shotgun bloomed a mushroom of gunpowder smoke. The boom erupted in my ears; they're still ringing. The aim was way off, sending the discharge high overhead.
He fell on his back empty-handed. Blood spurted up from his left thigh. His shotgun had landed away from him.
As he cried out in anguish, I approached with caution and my Colt trained on him. He kicked his legs as though trying to right himself, but the heels of his boots merely sliced small troughs into the mud.
The wound was not superficial, but not life-threatening either. Even a medical fool like Dr. James Mortimer could have dug out the slug and bandaged him up before tea time. The hunter would walk with a limp the rest of his life, but he would have survived. If only he'd thought to go hunting near a doctor's home and not out here in the mire.
He managed to spit out between groans of pain: "You're one sonovabitch—"
Using the flat of my heel, I nudged his side. I did not aggravate the wound, but even the touch of my boot caused him to spasm. I retrieved his shotgun and lorded it over him.
"What you did to your family—" he sputtered. "The Baskervilles was good to ya—"
I relieved him of a box of buckshot cartridges and the buck knife strapped to his uninjured leg. Harder now, I began rocking him back and forth on his side. His flailing hands slapped uselessly at my foot.
"Your own wife, you treated her like a common whore—"
With a sturdy push of my heel, I rolled him over and into the muddy bog he'd fallen beside. He thrashed about in the muck, flailing his arms and screaming for help. The tan mud in that part of mire bubbled like a cauldron, each belch sending up the florid smell of rotten eggs. He floundered and struggled mightily in the thick broth. With each exertion, more of the muck's watery fingers clung to him and drew him deeper into its embrace.
I fled before the men and their dogs could reach the scene. They huddled around the mud pit that had become the hunter's wet tomb. They tested the mud with their poles and walking sticks yelling for him to grab hold. The hunter never emerged.
"Stapleton!" came a cry from the party. The man was named Dunn, a Dartmoor busybody who owned an inn and kept himself involved in the local councils and such. "Stapleton! We are coming for you! All these years, you paraded around Dartmoor pretending you were our superior, but you are not! Sir Charles was good to this village and its people, and you took him away from us! In the name of the Baskerville family, we are here to put an end to you!"
From my vantage, I counted nine men and four dogs.
"Your friends Sherlock Holmes and Dr. Watson have departed for London!" he called out. "As has Scotland Yard! They all believe you're dead! We did not acquiesce so easily, and our rightness is now manifest!"
I could not stand it. "They are not my friends!"
Dunn, ear cocked, conferred with the other men. They pointed around in an attempt to come to an agreement of where I may be concealing myself.
"Oh, they were your friends all right!" Dunn called to me. "They would have put you in a warm jail cell with three hot meals a day and a soft pillow for your guilty little head. You might have seen the gallows, but you would have also enjoyed the benefit of a long trial first! You'll get no such consideration from us!"
After a moment, he continued.
"We're not notifying Holmes of what we've found here today, nor any authority to speak of! Let them close the book on you! It makes our hunt all the merrier!"
I chanced revealing my location. "Tell me about Agrippina!"
From the looks about the men, I realized I'd confounded them.
"My dog, dammit! My dog!"
"You ask about your dog before your lovely wife? After you beat her so?"
"You treat her well! She had nothing to do with this!"
I sensed I'd squandered too much time hiding.  Sure enough, when I counted their numbers again, only eight men were within sight.  To be ambushed twice in one day is to admit defeat.  And so I beat a retreat to my little castle on the verdant hill, this Stone Age tor built upon a swamp.
About the Author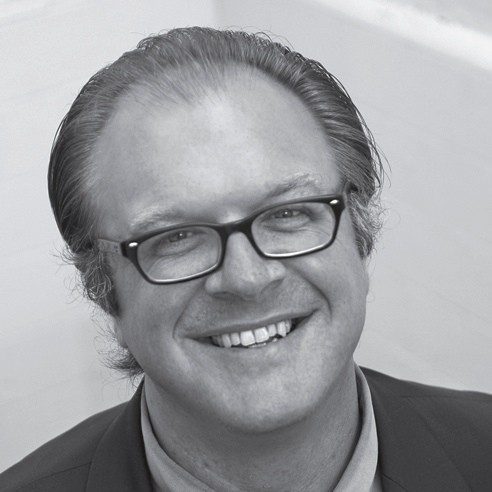 Jim Nelson's novels include Bridge Daughter (2016, Kindle Press), Stranger Son, and In My Memory Locked.  His work has appeared in North American Review, Confrontation, Instant City, and other fine venues.
He divides his time between San Francisco and Tokyo.
Author Website: https://j-nelson.net
Twitter: https://twitter.com/_jimnelson_
Facebook: https://www.facebook.com/j.nelson.net
Amazon Author Page: http://amazon.com/author/jim_nelson
Goodreads: http://goodreads.com/_jimnelson_
Giveaway
a Rafflecopter giveaway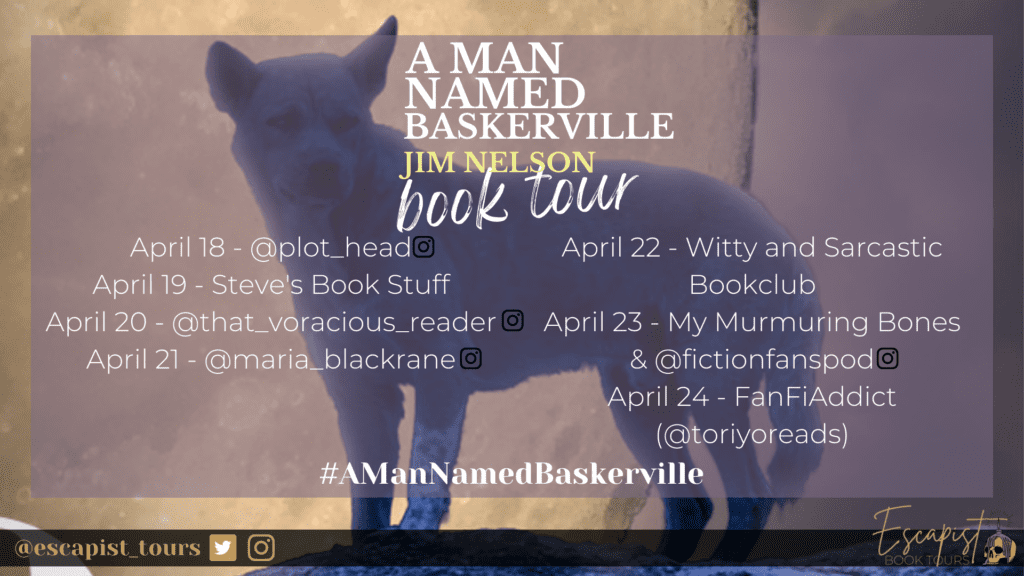 ---