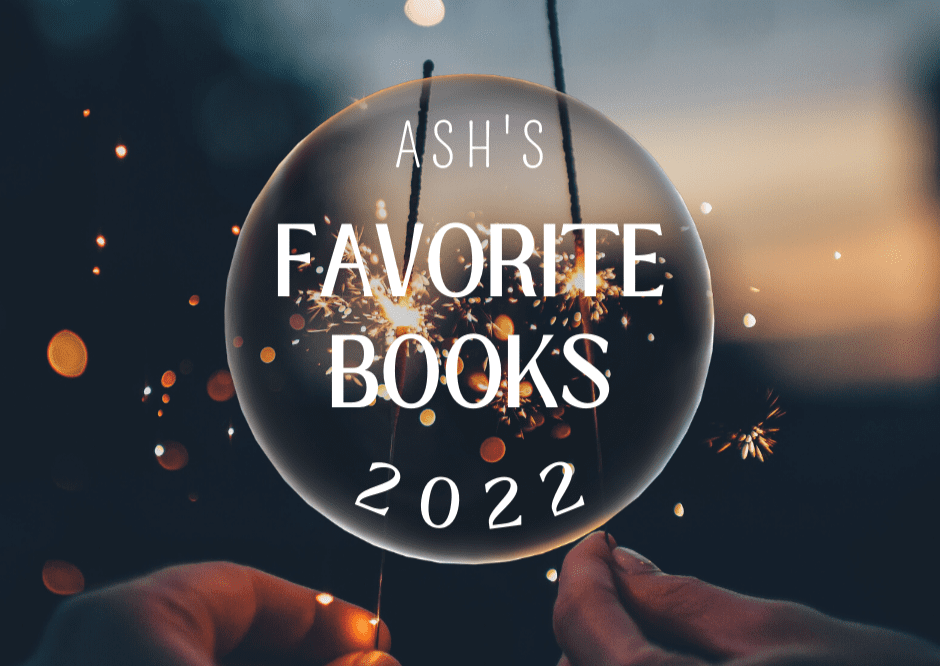 I'm ready to begin 2023 with fresh beginnings and new intentions. I've completed 85 books in 2022. I didn't meet my personal reading goal of 122 books but I completed 70% of my goal. I'm very pleased with my total because I had a phenomenal year of books. Of those 85, 42 were self-pub/indie published books and 43 were traditionally published books. This stat made my heart so happy because I love the sff indie community.
Average 2022 Rating: 3.95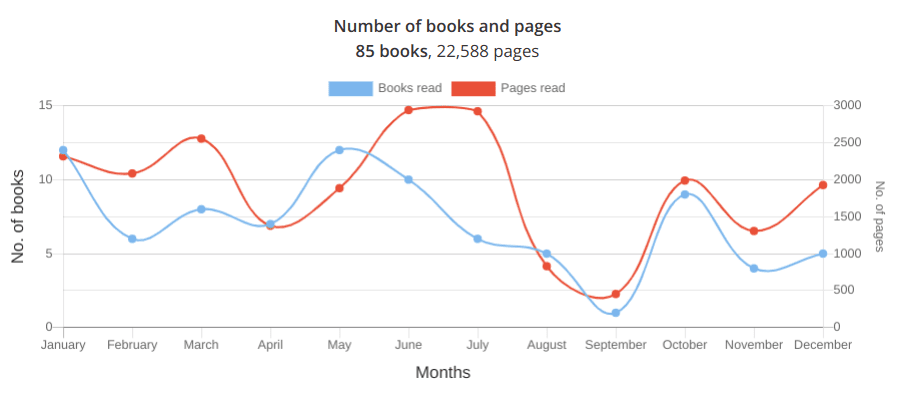 My best reading months were June & July – with July being the Indie Accords Readathon! I returned back to work (I work in education) in September and I always see a dip when getting settled back into the new school year.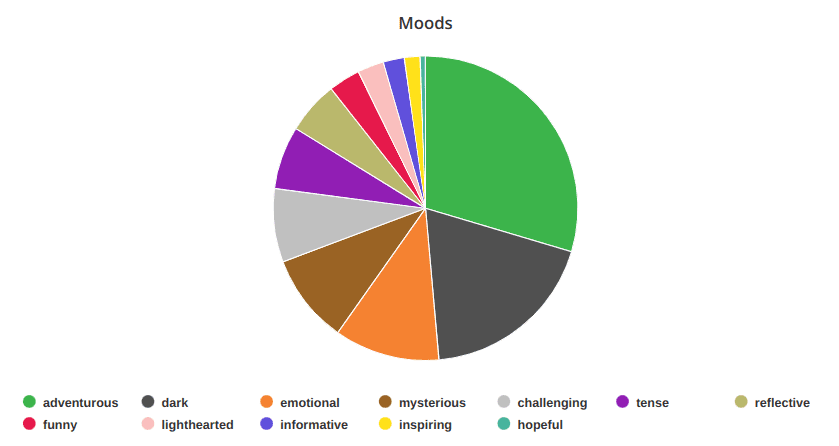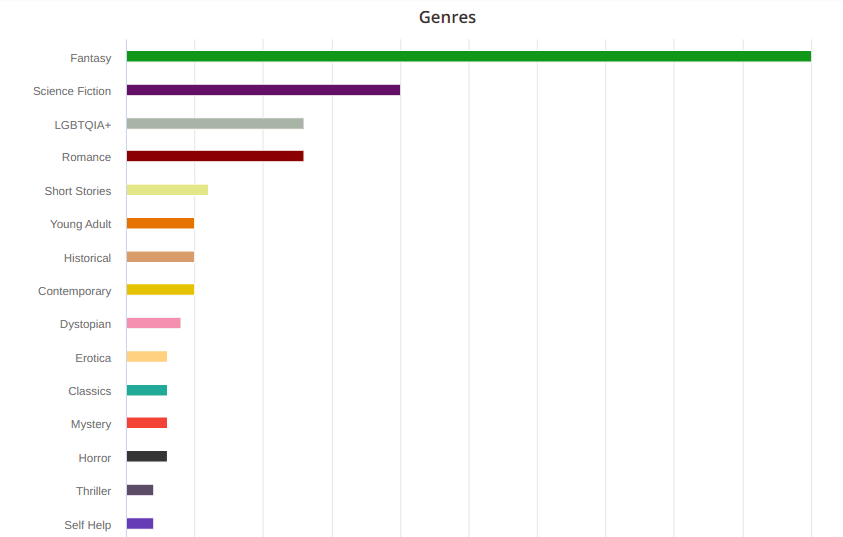 Throughout 2022, I read a lot of books on the adventurous, dark, emotional, and mysterious side in the fantasy and science fiction genres.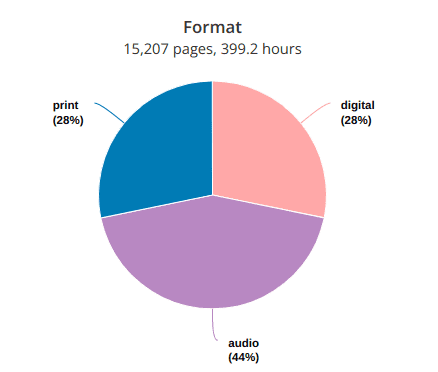 I also reached for more audiobooks over ebooks and physical formats and I anticipate that trend will continue well into my future.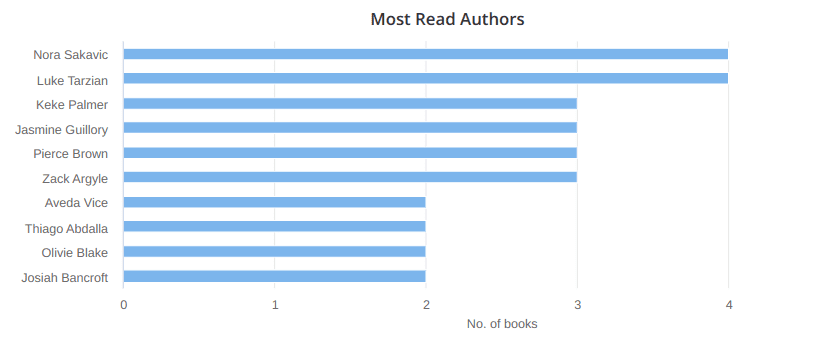 As a frequent re-reader, I can't wait to see how this graph changes in the years to come.
Before I get into my 2022 favorites, I excluded all of my re-reads in my final list. If you're interested in the books/series that I re-read in 2022, they were: Red Rising Saga (books 1-3) by Pierce Brown, Carmilla by J. Sheridan Le Fanu, All for the Game Series (books 1-3) by Nora Sakavic. I also made the decision to share my top favorites in different categories instead of a 1-10 list.
The following are my honorable mentions: Light Years From Home by Mike Chen, The Hand that Casts the Bone (The Vanguard Chronicles #2) by H.L. Tinsley, Senlin Ascends (The Books of Babel #1) by Josiah Bancroft, Until the Last of Me (Take Them to the Stars #2) by Sylvain Neuvel, Sistersong by Lucy Holland, La Petite Mort and The Atlas Six by Olivie Blake.
2022 FAVORITE FANTASY – The Martyr (The Covenant of Steel #2) by Anthony Ryan
"You saved the Risen Martyr," he taunted, his voice taking on a sing-song cadence. "And made a world of corpses…"
Filled with vicious feuds, ancient spells, rebellions, siege warfare, action, and prophecies, The Martyr tackles religion, faith, and fervent worship. Alwyn Scribe continues to be one of my favorite literary characters in recent times.
2022 FAVORITE FANTASY – A Touch of Light (The Ashes of Avarin #1) by Thiago Abdalla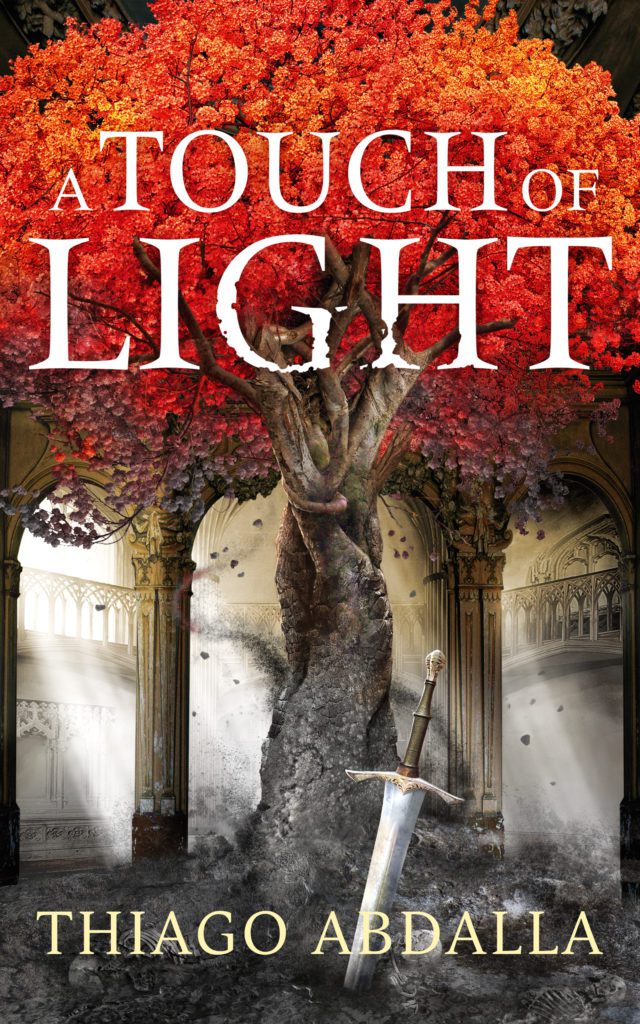 "Isn't that the thing about royalty? The blood is only as noble as those beneath it make it out to be."
I love stories with religion and fantasy overlapping and this character driven fantasy deliver's that. The cover was what first captured my attention. It's a running joke now but I initially missed the charred remains of the tree and yeah… hahaha. Congratulations to Thiago Abdalla on becoming an SPFBO8 finalist.
2022 FAVORITE SCI-FI – Project Hail Mary by Andy Weir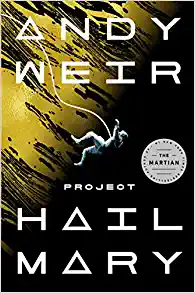 "I'd have to do the math to know for sure but — I can't help it, I want to do the math right now."
I listened to Project Hail Mary and I never wanted to pause my reading. I avoided reading the book synopsis or reviews– and I am so glad that I did. This ended up going in a direction I wasn't expecting and not knowing beforehand made it 100x more enjoyable for me. Gosh, this had so much heart and humor to it.
2022 FAVORITE SCI-FI – The Last Gifts of the Universe by Rory August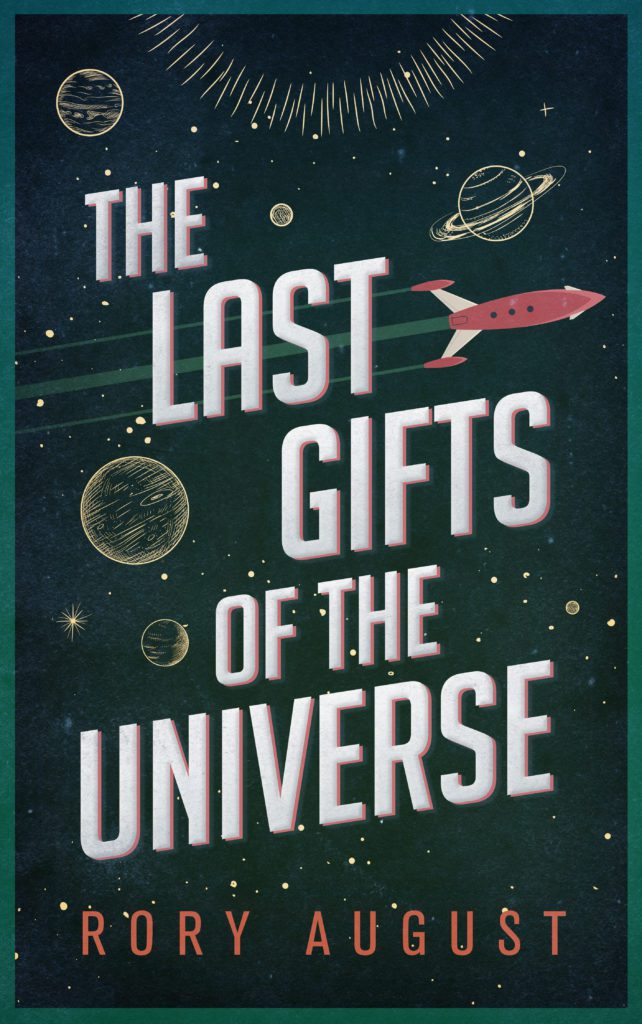 "Seven hundred years ago, technology gave us the keys to the cosmos, and we flew and teleported and phased out into the stars, arms spread, minds open, ready to meet the neighbors. What we found was a graveyard."
For those who adore animal companions, you're in for a treat with Pumpkin. One thing I loved was how this book was adventure and discovery that toed the light of lightheartedness. I loved the concept of traveling the universe for answers on long dead planets by two siblings and their cat. This book features one of the coolest jobs- galactic archeologists. My full review can be found here.
2022 FAVORITE SHORT STORY – These Alien Skies (Black Stars #4) by C.T. Rwizi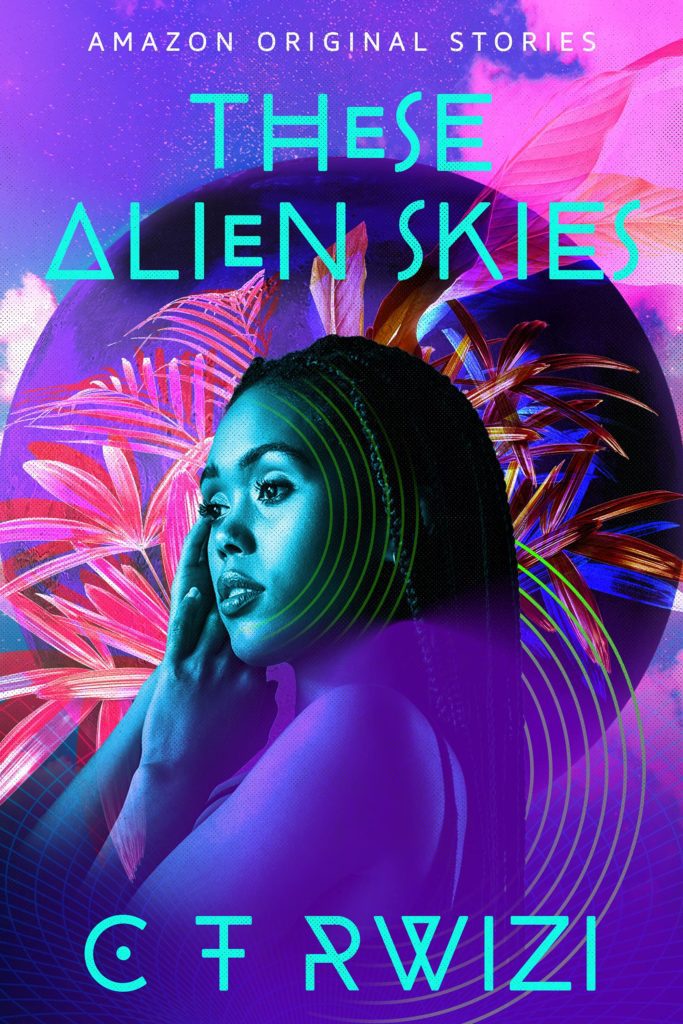 "I look through the starboard windows, beyond the sheet of fire and glimpse twinkling oceans and continents rich with foliage…and I am struck by the idea that dying in these alien skies would not be such a terrible way to go."
These Alien Skies is part of Black Stars, a multi-dimensional collection of speculative fiction from Black authors. I'm blown away by how much depth was packed into 25 pages. (The audiobook was excellent) The ideas presented, the plot; it's absolutely incredible what C.T. Rwizi did here. I urge you to check out the entire collection, but especially These Alien Skies.
2022 FAVORITE NOVELLA – Ogres by Adrian Tchaikovsky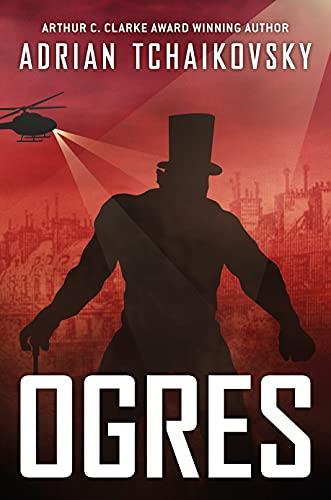 "Because it's on, now. It's us or them."
Sometimes a novella can feel incomplete, like something is missing. Ogres did not feel this way at all. If anything, it felt completely whole. There was a steady buildup that was accompanied by a satisfying ending. Tchaikovsky's prose was easy to read. It had been a long time since I read a story from a perspective other than 1st or 3rd person.
2022 MOST IMMERSIVE – An Altar on the Village Green by Nathan Hall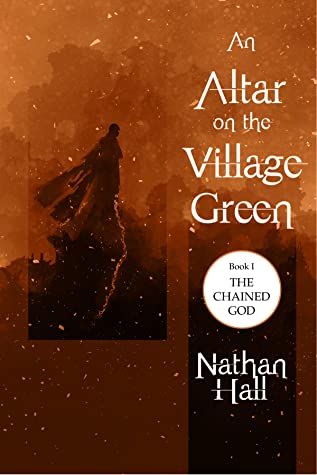 "Desperation could wear the skin of faith, but it never fit well."
Here is a book that felt like one long fever dream of madness and horror. An Altar on the Village Green was an unforgettable experience and finishing it felt like waking up. It was a SPFBO8 Semi-Finalist as well. Here is my full review if interested in learning more.
2022 FAVORITE SEQUEL – Master Artificer by Justin T. Call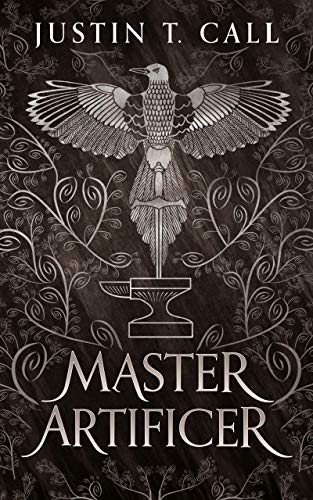 "In a mad world, we cling to a single virtue so we can excuse the other atrocities we allow ourselves to commit."
Justin T. Call had the confidence to go big. Master Artificer was game changing and I loved how the sequel went for it and didn't hold back in scope. I'm still unwell that my favorite character was unalived already. Call is orchestrating one of the greatest modern fantasy series of the last decade. This series will appeal to those who devour the dark, brutal, and sinister.
2022 FAVORITE SERIES & FAVORITE AUDIOBOOK – Threadlight trilogy by Zack Argyle
"No matter how dark the way may seem, there is always light beyond the bend, if you will take the steps to find it."
Listening to the Threadlight trilogy was an experience. This was my favorite series and out of all the audiobooks that I have completed this year (field of 37), Threadlight, narrated by Adam Gold, received this honor. I loved every decision made in this series and it was executed marvelously. Argyle nailed the series finale. Adam Gold (audio book narrator) firmly stands in my top audio performances of all time. The perfect match for the story. I loved how family was the heart of the story. The secondary characters were beautifully written. I am eagerly waiting to see what Argyle does next. I plan on reading his short story, Five Silver Rings, at the start of the new year.
2022 NEW FAVORITE AUTHOR – The Monsters We Feed by Thomas Howard Riley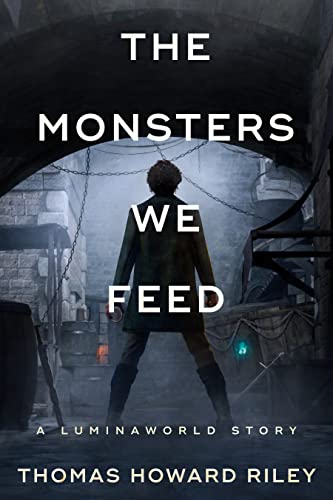 "Our secrets and lies are the monsters we feed. You should know that. Every time you tell a lie you are giving it a little piece of your soul to eat."
The Monsters We Feed is a dark, lust-filled story of magick and murder that doesn't let up until the very last page. Being inside Jathan's mind and seeing the world through his eyes was a visceral journey. I know he is written to be unlikable but errr… I loved him and I want more of his character. Overall, I am a huge fan of this book and think it's perfect for anyone who wants to jump into Riley's writing but may not be ready to commit to the size of his debut, We Break Immortals. Clearly that person I'm describing is me because I was always a little unready to commit. That's all changed after getting a taste of Riley's storytelling. Please check out my full review.
2022 FAVORITE OVERALL BOOK – The World Breaker Requiem (Adjacent Monsters #2) by Luke Tarzian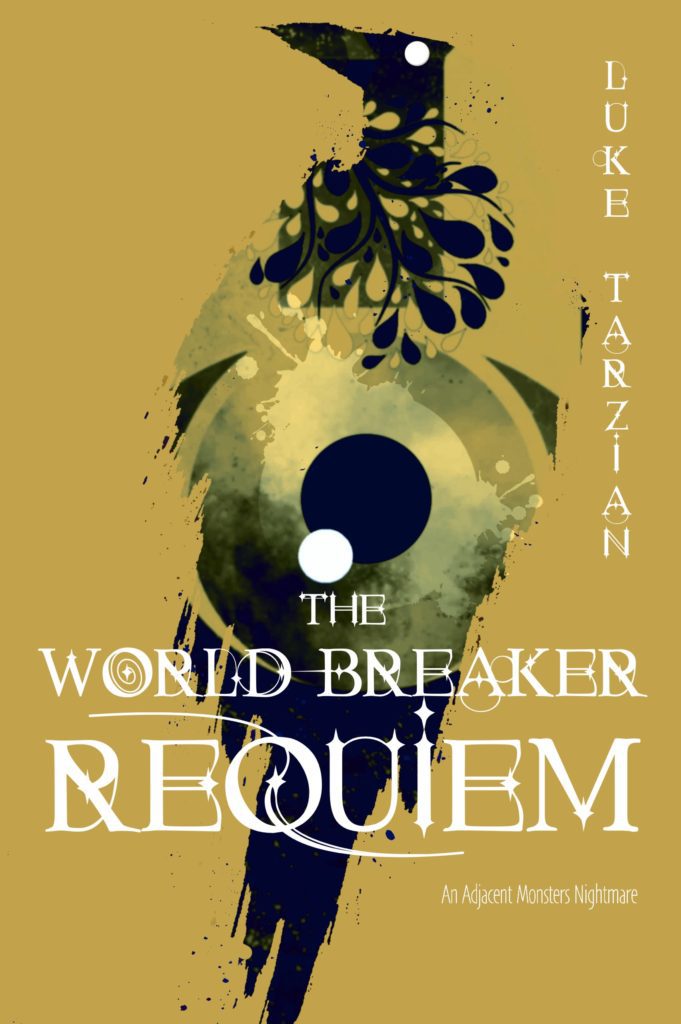 "I am timeless, though my soul has felt the wax and wane of millennia as I watch realities rise and fall."
What else can I possibly say about this book that I haven't already? Everything I've ever looked for or needed in a book is here. Luke Tarzian pours everything he is into his writing. The dreamlike prose immediately captured my attention and enriched the setting. Tarzian demonstrates a unique authorial voice and honors the spirit of dark fantasy. Old gods… dead cities… ancient forests… It's a brilliantly dark psychological fantasy that has moments of tender heartache. It earned SPFBO8 Semi-Finalist honors. Please check out my full review.
If you want to discuss any of these books, leave a comment or find me on Twitter