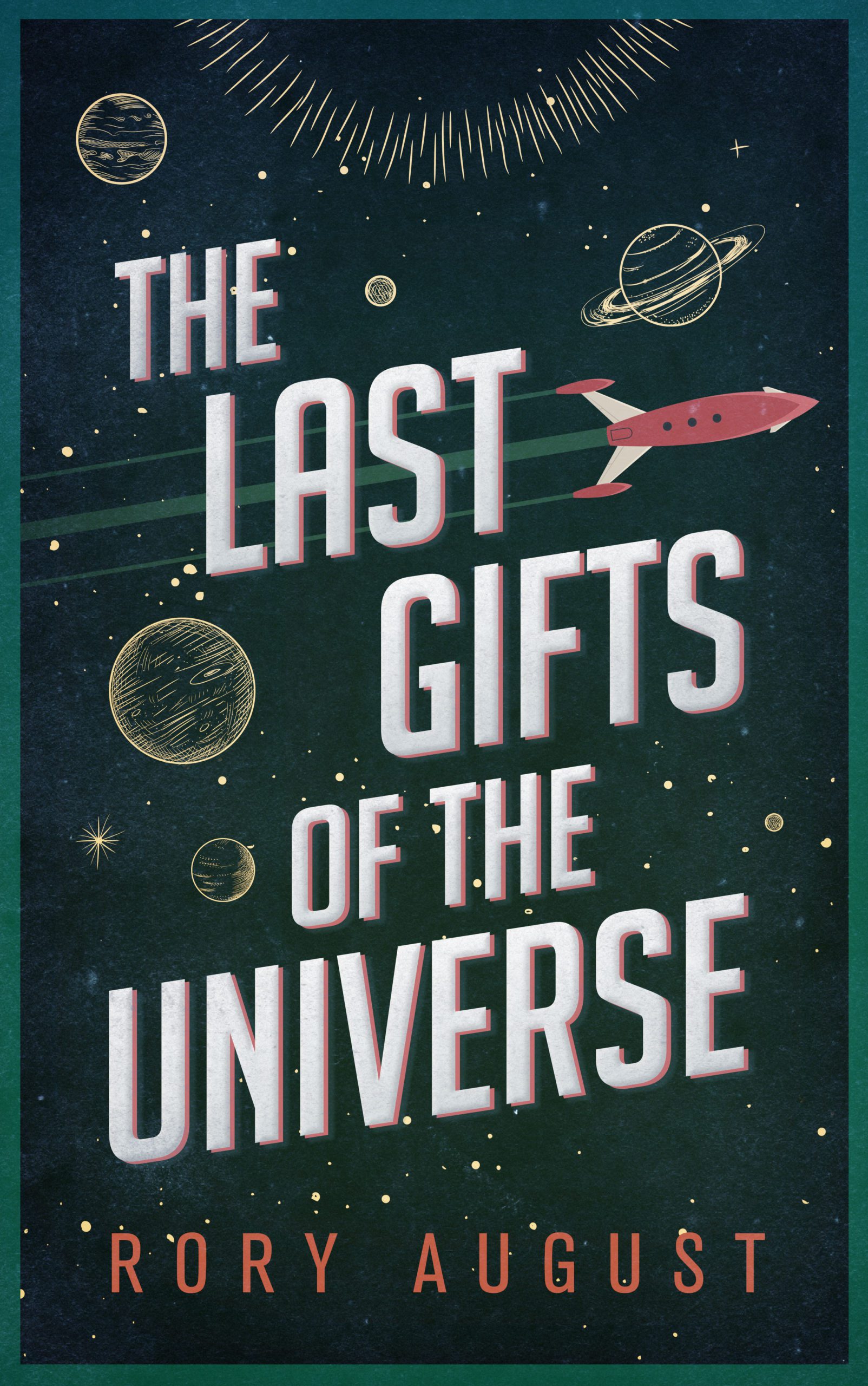 Rating: 9.0/10
Synopsis
A dying universe.
When the Home worlds finally achieved the technology to venture out into the stars, they found a graveyard of dead civilizations, a sea of lifeless gray planets and their ruins. What befell them is unknown. All Home knows is that they are the last civilization left in the universe, and whatever came for the others will come for them next.
A search for answers.
Scout is an Archivist tasked with scouring the dead worlds of the cosmos for their last gifts: interesting technology, cultural rituals—anything left behind that might be useful to the Home worlds and their survival. During an excavation on a lifeless planet, Scout unearths something unbelievable: a surviving message from an alien who witnessed the world-ending entity thousands of years ago.
A past unraveled.
Blyreena was once a friend, a soul mate, and a respected leader of her people, the Stelhari. At the end of her world, she was the last one left. She survived to give one last message, one final hope to the future: instructions on how to save the universe.
An adventure at the end of a trillion lifetimes.
With the fate of everything at stake, Scout must overcome the dangers of the Stelhari's ruined civilization while following Blyreena's leads to collect its artifacts. If Scout can't deliver these groundbreaking discoveries back to the Archivists, Home might not only be the last civilization to exist, but the last to finally fall.
Review
Hello everyone! Thank you to Escapist Book Tours for allowing me to join in on the book tour for The Last Gifts of the Universe, a science fiction novel by Rory August. Welcome to FanFiAddict's stop on the book tour. I received a reading copy and this did not influence my thoughts or opinions.
"Seven hundred years ago, technology gave us the keys to the cosmos, and we flew and teleported and phased out into the stars, arms spread, minds open, ready to meet the neighbors. What we found was a graveyard."
The Last Gifts of the Universe is a fairly short sci-fi novel (203 pages) and yet it is filled with so much heart. I was immediately captivated by its great storyline. The synopsis perfectly captures what the story is about but if you're like me and avoid reading anything beforehand, you'll quickly find a gripping and fascinating plot. For those who adore animal companions, you're in for a treat with Pumpkin.
One thing I loved was how it was more than simply sci-fi. It was adventure and discovery that toed the light of lightheartedness. I loved the concept of traveling the universe for answers on long dead planets, trying to outpace a greedy corporation trying to snatch up all of the usable discoveries. I loved it even more when we learn that it's siblings on this mission with their space-cat.
"Hundreds of once-civilized systems, all absent of life. Not destroyed, not nuked, or glassed, or buried beneath volcanic residue so completely that it would justify a whole world gone dark. Just… lifeless. Dead. And we don't know why."
This book features one of the coolest jobs- galactic archeologists. August's writing made me feel as if I was searching alongside Scout, their brother, and cat, picking through long abandoned ruins. There is a perfect balance between action, moments of humor and heartfelt moments.
I would recommend this to anyone looking to dip their toes into science fiction, those who love sibling bonds, animal companions, adventure type stories, and those who enjoy a story with a lot of heart.
Content/Trigger Warnings: Shown on page: Death, Grief, Loss
Before you go, I'd like to mention that Escapist Book Tours is currently running an International giveaway in conjunction with this tour. You could win an ebook or paperback copy of The Last Gifts of the Universe.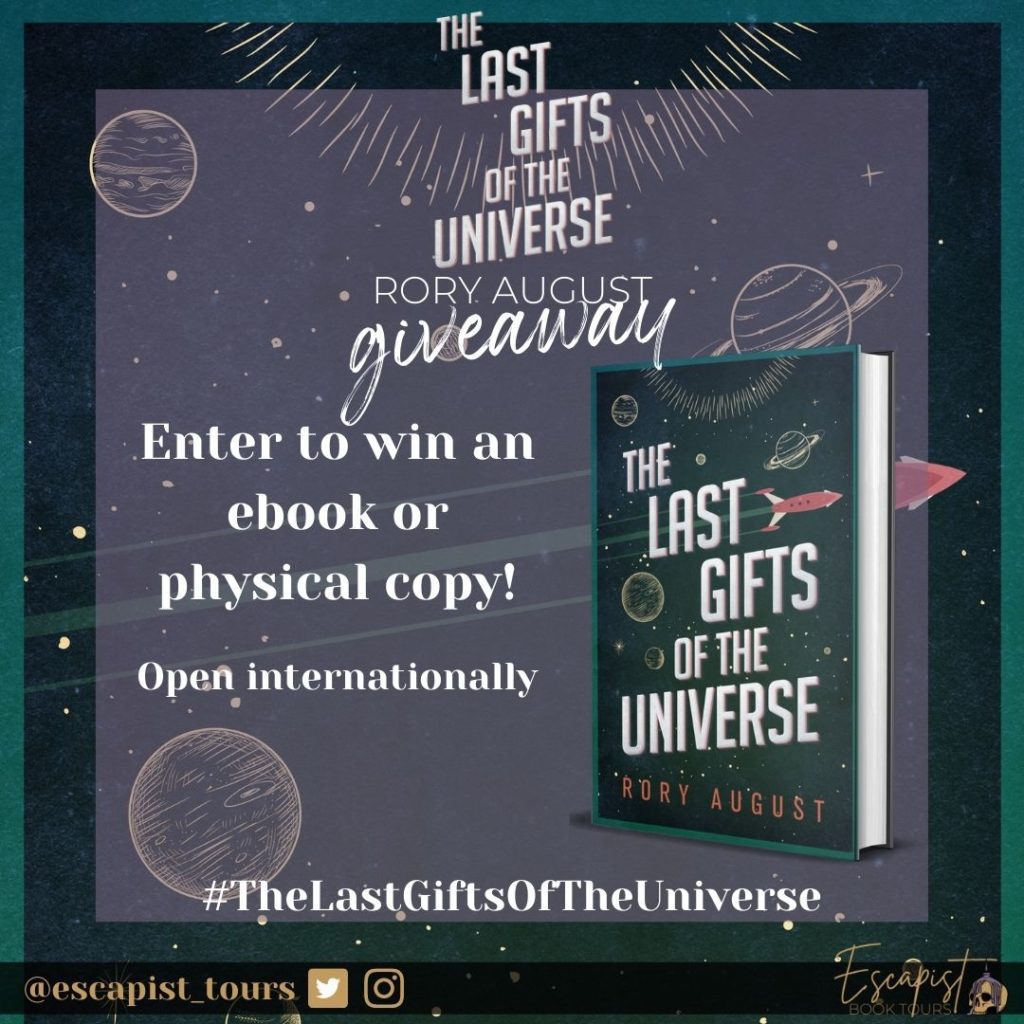 To enter, just click here. Winners will be chosen at random and the giveaway ends on Sunday, April 3rd at 11:59pm.
I wanted to close by giving another huge thanks to Escapist Book Tours for allowing me the opportunity to join the book tour. There are still a few more days left in the book tour so if you're interested in checking out the rest, here is where you can find that information!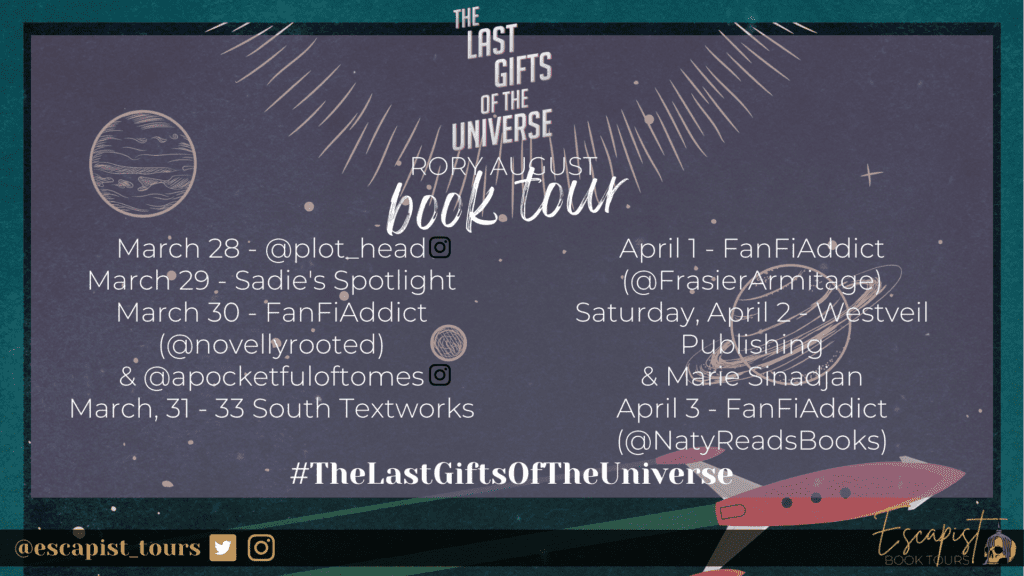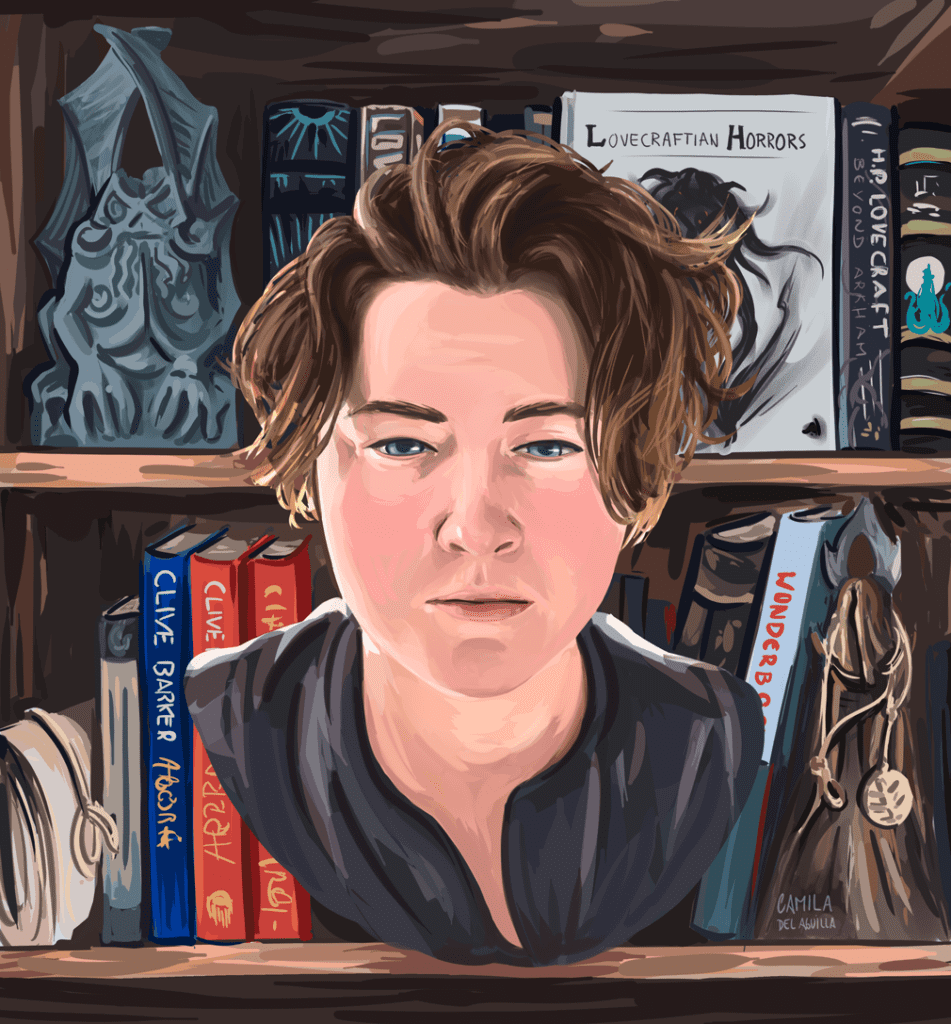 Author Bio & Information
Rory August is a speculative fiction writer, animal lover, nature walker, and all around nerd. When they aren't writing stories about lonely voyages through space, you can find them playing video games, the guitar, or a myriad of TTRPGs. They live in woodsy New England with their cat and husband. The Last Gifts of the Universe is their debut novel.
Website: https://www.roryaugust.com/
Twitter: https://twitter.com/rory_august
Instagram: https://www.instagram.com/mxroryaugust/
Goodreads: https://www.goodreads.com/author/show/22144979.Rory_August