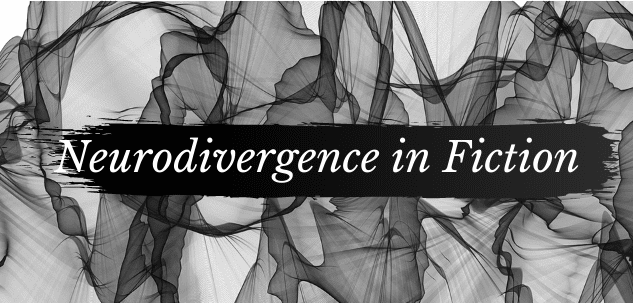 ---
Hello all, and welcome to this week's article for FanFiAddict's series on Neurodivergence in Fiction. I cannot understate how appreciative I am for the overwhelming amount of support and enthusiasm I have seen for this series of mine; thank you! For the next several months we will be bringing you a guest post every Wednesday from a neurodivergent author. This will hopefully highlight some of the challenges that come with writing for a largely neurotypical audience, while also giving valuable insight to the craft itself and providing a window into the neurodivergent experience — at least through the lens of fiction.
(Note: I have opened up the series to non-authors and those with other mental health issues.)
This week, we have something a little different for you. Author Matthew Wilcox is here to talk a little about writing neurodivergent characters as a neurotypical person and how you can avoid some common pitfalls in writing outside of your personal experience.
As always, if you need to catch up on any articles, check out the landing page for the series here.
And, without further ado, here's the article.
---
Nobody hands out medals to parents at pediatric epilepsy units. There are no parades thrown for them at wheelchair clinics. And I have never been asked to pose for a statue simply because I feel love for my neurodivergent child. This has all been quite disappointing to me, as I'm sure you can imagine, being a parent of a child with disabilities caused by epilepsy and developmental delay. A lifetime of watching puff news stories, TV movies, and online inspirational video clips taught me to expect such things. It's a shame, really. I would look wonderful as a statue.
As a neurotypical author, an inspirational narrative of "overcoming disability" is a tempting one to write. In this common narrative, a typical person learns to accept someone else after that different person overcomes said differences to achieve something deemed important. Especially when that accomplishment, from climbing Everest to scoring the game-winning touchdown, is done "in spite of" their differences. It's emotionally gratifying, tears flow like rain, and it's the kind of story everybody's aunt just loves. It has all the classic elements of storytelling–there's adversity, people do something, they succeed, then all are inspired and happily move on. A very formal, professional format. When my son was admitted to the hospital at 11 months old and diagnosed with Infantile Spasms, that was the kind of narrative myself and everyone around us wanted as well. I started realizing how much other people came to expect it in the months and years that followed when they asked, "Is Rowan better?" instead of, "How is Rowan?" That ever-so-slight difference in wording spoke to their need for a triumphant resolution.
As writers of fiction, our characters usually face challenges they need to resolve. They seek fame and fortune, need to defeat a dragon, want the high school band to make sectionals, whatever. And for neurotypical writers, it is very easy to see disabilities or neurological differences as yet more challenges that must be "defeated" in order for characters to succeed in their stories. This is the almost instinctive impulse you must fight as an author so you can plunge into the depths of your characters' reasonings and ultimately write a much more interesting story.
Based on my personal experiences raising a child with epilepsy that caused cognitive delay, I wrote my first novel, Last Hope For Hire, about a retired mercenary earning money to pay for expensive medical treatments for his son. I desperately wanted to write a book and somehow take control of my life after leaving work to care for my son. When I started writing, Rowan was still having seizures due to a destructive brainwave pattern that was also causing cognitive decline. I could hardly think about anything else, so I merged my constant worry with my writing desires and got to work. Not long after starting, however, I realized that epilepsy, like autism and other diagnoses with large umbrellas, can include a number of behaviors and daily realities that each have to be thought of in terms of whether they are problems for the character with the diagnosis or merely "problems" for those around the character.
Here's an example of what I mean: seizures and hypsarrhythmia (a disruptive brain wave pattern) = bad. They are very, very bad for the character as far as health, happiness, and even that character's life. Needing a wheelchair = not as clear. Neurotypicality and ableism tell me to reject the wheelchair and consider a character "confined" if he or she needs one. On the other hand, my son's wheelchair allows us to take him most places his able-bodied sister can go, and many days he scoots over and reaches up to tell us he wants to go sit in his wheelchair. He would never for one instant consider his wheelchair a problem that needed to be solved. Another good example can be a character who is non-verbal, as my son also is. To me, his lack of verbal communication is frustrating when he is upset and cannot tell me why. But most days my son is not bothered by his own inability to speak using words. It's not something he considers as lacking in his daily experience. With this in mind, if I were translating my son into a character, I would never have him think something along the lines of, If only I could speak! As authors, we can't assume that our fears about being different are the same as those who actually have those differences.
And yet, of course, characters may have opinions on anything you as the author wish. If you want to write a character with frustrations over every kind of difference you can imagine–go nuts. Throw in a hatred of paper straws while you're at it. Your characters do not need to be respectful of disabilities, neurological differences, or cognitive development. But you as the author absolutely must be. I use the word "respectful" because I think it makes the idea of neurotypical authors writing about characters with neurological differences more attainable than even "knowledgeable" because the first term will naturally lead to the second. It's the same idea as when you're writing characters who are a different gender and/or ethnicity as yourself. Your primary goal should be to avoid egregious, disastrous misrepresentations above all else. It's my own Wood Shop Philosophy. You can know every in and out of a bandsaw, but if you don't respect that thing then bad things are going to happen.
I'll give a specific example of what I'm talking about as far as respecting differences as an author. In Last Hope For Hire, two parents are trying to help their son fight epilepsy while also coming to terms with the disabilities it has caused. There's a flippant phrase that bounces around Facebook along the lines of, "God doesn't give you anything you can't handle." I find that phrase offensive. For me, it totally glosses over the pain of having every fundamental expectation and concept of parenthood shift against your will, and the work of adjusting your thinking to match. It trivializes the thoughts and fears parents struggle with even against their better natures, from accepting a child that cannot speak or even make eye contact to considering the value of continuing treatment in the face of constant medical decline. To say them out loud would tarnish the angelic narrative around kids with disabilities and their families, and so we don't dare openly express them. I wanted to make sure these ideas were dealt with in my story, so I included them as part of the father character's point-of-view. But I also needed to add elements that balanced out the father's negative thoughts so the reader doesn't walk away thinking that I, as the author, am advocating for the rejection of people with disabilities. It would make for bad storytelling, and respect tells me there are different viewpoints that must be demonstrated. So in addition, the mother character speaks about accepting the child that came to her, epilepsy and all, as she prepares herself for the possibility that the damaging illness may never be controlled. And having another character with a physical disability who uses a wheelchair allowed me to further demonstrate that my story was about fighting a child's epilepsy and not about the total rejection of anyone atypical.
My final bit of advice, if you'll indulge me, is to analyse your go-to phrases as a writer. As I mentioned earlier, "confined" is a word often used in combination with describing a character who uses a wheelchair. Other terms that extend to describing neurodivergent characters that I also had to be careful of using were terms like "trapped," "imprisoned," "in a daze," etc. It's easy to slip these terms into your narrative writing without realizing the judgement they carry. To avoid this, I tried my best to describe what my cognitively-delayed child character was doing rather than make a neurotypical assumption. Instead of, "The child stared in a blank daze," I chose to write something like, "The child gazed at a point of interest known only to him." Your solutions don't need to be so wordy, but you get the idea. The concept goes along with other common red flag tropes all writers must be aware of. Like the one where, as a male writer, I am officially forbidden from describing female body parts in sensual detail for no earthly reason. And another where, as a white author, a mental alarm goes off if I try to use a shopping list of food items to describe the skin tones of people of color. Sure, it would be easier if there was a magical way to respectably pull those two off, but I have yet to figure one out. In all of these cases, the red flags don't exist to restrict you as a writer. They exist to free you from the mistake of distracting the reader out of the entrancing narrative you are working so hard to construct–especially the readers who share the traits you are giving to your characters.
In the end, every time you write something that goes beyond your personal experience, you are taking a risk. But in our world of omniscient internet, the risk of getting your facts wrong is less than the risk of undervaluing the experiences of others. I knew I could never convey the entire experience of every child with Infantile Spasms and cognitive delay, or that of their families. But I knew I had to at least do right by them with the choices I made. Hopefully, that same care for the people who inspire your characters will guide your writing as well.
---
---
About the Author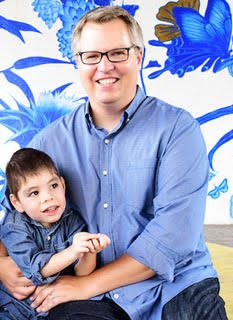 After graduating from film school, Matthew Wilcox worked in advertising as a copywriter penning everything from pickle coupons to national TV commercials. He eventually took a break from full-time work to focus on raising his kids and helping his son in his fight against epilepsy. In addition to writing ads, Matthew also studied comedy at a number of Chicago's writing and satire programs. Some of his other completed works include online satire, several sketch revues, and a one-act play. He lives with his family in Chicago, Illinois.
---