I am back with another list, book friends. With so many great Indie authors writing books, I wanted to give them their own post to highlight all the good work being done. I think I read more Indie books than ever last year, and here are my favorites.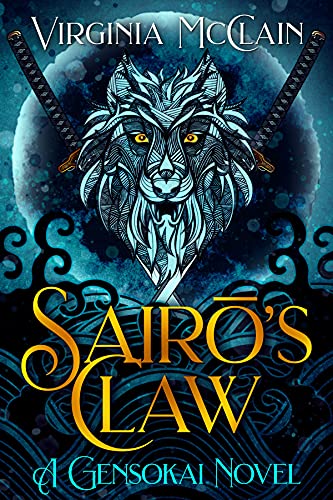 Sairo's Claw (Gensokai #3) by Virginia McClain
Review Link
Why I Love It: Sairo's Claw is whimsical and adventurous with charming characters and japanese-inspired cultural elements. I like that it can be read as a standalone, as well (though, now I want to read the others, as well).
The Iron Crown (Dragon Spirits #1) by L.L. Macrae
Review Link
Why I Love It: The story is really intriguing, including a journey full of mayhem. Plus the characters are really diverse, and I loved all of their perspectives. Looking forward to reading more of this series, for sure.
The Darkest Dusk (Onyxborn Chronicles #2) by D.W. Ross
Review Link
Why I Love It: In this story of light vs dark vs dark, nothing is black and white. I was impressed with how the author was able to take the good things in Book 1 and make them even better: increasingly interesting characters, an expanded narrative scope, and a more in-depth exploring of the setting. Ross improved on the pace from the first installment, as well, and that elevated the series for me. Looking forward to the 3rd and final installment.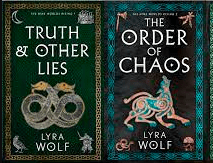 The Nine World Chronicles (#1-2) by Lyra Wolf
Review Links: Truth & Other Lies, The Order of Chaos
Why I Love It: Wolf's take on Norse Mythology, the Gods, and Loki in particular is really interesting. The characters are cool, and the narrative is full of drama. There is a lot humor and some sexy scenes, too. Loki is not easy to love, but he sure is fascinating. Note that since I reviewed these books, they have been rebranded with new covers and the title of book 2 changed.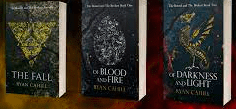 The Bound and the Broken (Book #0.5-2) by Ryan Cahill
Review Links: Book #0.5, Book #1, Book #2
Why I Love It: Cahill has done a phenomenal job with this series, starting with a good template for a story with The Fall and expanding it into a sweeping, epic fantasy with Of Darkness and Light. The character development is great, and every storyline is intriguing. It also has cool magic and dragons. Every book has been better than the last.
Thank you to all of the Indie authors! Readers, what do you all think of my list? What are your favorite Indie books?