Hello again dear reader or listener, I hope you are well!
Seen as I haven't brought any reviews for your reading pleasure in a while, but I've also struggled to sit and write my usual long form ramblings because of reasons, I thought I'd try something a little different and present three mini reviews in one.
A Fantasy, a Gothic Romance, and a Romcom, walk into a bar.
Incidentally they all have one thing in common and that is, all three authors said 'Toxic Masculinity/Femininity Whomst?' and wrote chef's kiss protagonists.
If you're not feeling like reading the whole thing here is what they'll be in order so you can skip ahead:
The Stardust Thief (The Sandsea Trilogy #1) by Chelsea Abdullah
Gothikana by RuNyx
Things We Hide From the Light (Knockemout #2) by Lucy Score
Let's begin: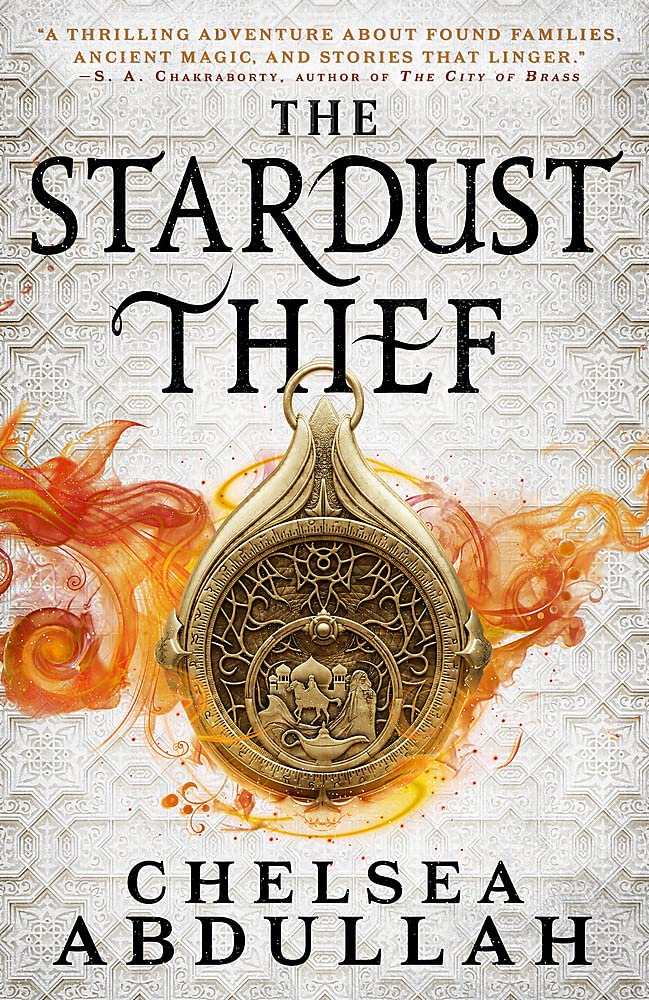 Rating: 9.5/10
Synopsis
Neither here nor there, but long ago…
Loulie al-Nazari is the Midnight Merchant: a criminal who, with the help of her jinn bodyguard, hunts and sells illegal magic. When she saves the life of a cowardly prince, she draws the attention of his powerful father, the sultan, who blackmails her into finding an ancient lamp that has the power to revive the barren land—at the cost of sacrificing all jinn.
With no choice but to obey or be executed, Loulie journeys with the sultan's oldest son to find the artifact. Aided by her bodyguard, who has secrets of his own, they must survive ghoul attacks, outwit a vengeful jinn queen, and confront a malicious killer from Loulie's past. And, in a world where story is reality and illusion is truth, Loulie will discover that everything—her enemy, her magic, even her own past—is not what it seems, and she must decide who she will become in this new reality.
Inspired by stories from One Thousand and One Nights, The Stardust Thief weaves the gripping tale of a legendary smuggler, a cowardly prince, and a dangerous quest across the desert to find a legendary, magical lamp.
Review:
After having this book in my tbr for literal ages, the mood reader finally turned towards desert settings and djinn (in fairness, I am always a sucker for the latter) so I buddy read it with David S. More like elbowed my way into it when I saw he was reading it already but details. To say I had a great time is an understatement, but the thing is, Abdullah surprised me in many ways even when I could see where her story was going and what most of the reveals would be. The best I could describe the overall feeling I had while reading is, you know how you rewatch or reread something several times because it brings you comfort because you know what'll happen but it's good for your soul anyway? That's what The Stardust Thief felt like for me even though it was my first time reading it.
Abdullah's writing is truly enchanting and mesmerizing in the same way an oral storyteller would grab your attention and keep you there rapt on their words for hours without you realizing it. Her evocative settings and language fully immerse you in her world while her characters feel like they're right there with you rather than words on a page. Add to that, interludes with tales from 1001 Nights, that integrate into the wider fast paced narrative, and you have such a treat, even for the unfamiliar reader.
Moreover, the author takes some of the best tropes in fantasy and middle eastern inspired fantasy and makes them hers in all the best ways, refining them all to get rid of any pesky details that may usually irk you. A personal pet peeve for instance is when a long-established relationship between characters gets ruined by a plot point or other and suddenly it is like they forget everything they meant to or did for each other up to that point. Like, all that trust and love, poof! gone, without giving each other the chance to explain etc. Chelsea Abdullah though, she said 'not on my watch', and gifted us a duo to die for in Loulie and Qadir's bond (I have a lot of feels for these two, ok?). Never mind that I am going to be one ongoing mess of anxiety until this trilogy is over and all my faves make it safe and sound till the very end.
Lovers of Found Family, be it newly happening on the page or already established before the start of the story, will devour this book, let me assure you. There's just something special about well written platonic relationships that surpasses any romance for me.
Special shoutout to Mazen, my precious disaster of a cinnamon roll who is always trying His Best™ and Aisha who has big Rosa from B99 energy and I love her just as much.
I can almost live peacefully with the cliffhanger Abdullah leaves us on but I'd be lying if I said I'm not just dying for the sequel.
---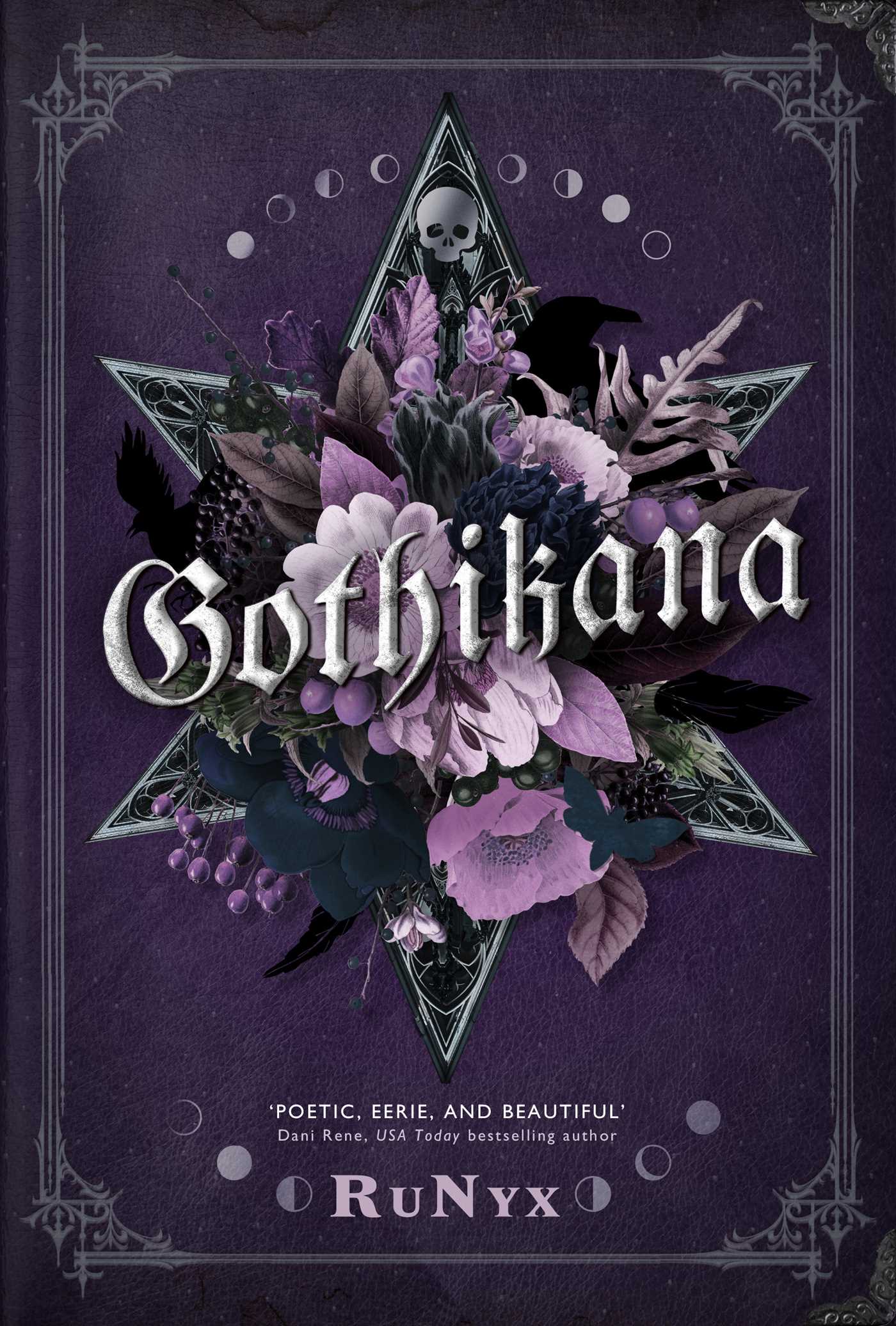 Rating: 8.5/10
Synopsis:
An unusual girl. An enigmatic man. An ancient castle. What could go wrong?
An outcast her entire life, Corvina Clemm is left adrift after losing her mother. When she receives the admission letter from the mysterious University of Verenmore, she accepts it as a sign from the universe. The last thing she expects though is an olden, secluded castle on top of a mountain riddled with secrets, deceit, and death.
An enigma his entire life, Vad Deverell likes being a closed book but knowing exactly everything that happens in the university. A part-time professor working on his thesis, Vad has been around long enough to know the dangers the castle possesses.
And he knows the moment his paths cross with Corvina, she's dangerous to everything that he is.
They shouldn't have caught each other's eye. They cannot be. But a chill-inducing century-old mystery forces them to collide. People have disappeared every five years for over a hundred years, and Corvina is getting clues to unraveling it all, and Vad needs to keep an eye on her.
And so begins a tale of the mystique, the morbid, the macabre, and a deep love that blossoms in the unlikeliest of places.
Review:
This work was originally self published and can also be found on KU but it was recently published in paperback through Solaris.
Content Warning for this one as it is an +18 for explicit sexual scenes and mental illness topics which may be uncomfortable for some. I've now read of all RuNyx's published work and can say her trigger warnings are very good at preparing you for what you'll find, while also handling all sensitive topics with care and tact and in no way romanticizing harmful behaviors and so on. Her work can be dark but it is so hopeful and worth it imo. Some of the things she writes feel cathartic in ways you don't even anticipate.
Also, I feel the need for a tiny disclaimer: this book is often marketed as a teacher/student forbidden romance which I personally don't love but in this case it is not of the (to me) kind of uncomfortable variety. The age gap is very small and he is a PhD student, filling in for another prof. So if that made you doubtful of starting, no worries.
This book is just… a Dark Academia and Gothic lover's dream frankly. Mary Shelley would be proud and enough said. The setting and vibes? Immaculate. The characters? Excellent. The Plot? Riveting, while also fitting within its genre so don't expect that much clarity, especially not before you're anywhere near the end. And even then, hah. But in a good way, I promise. RuNyx unfolds the mysteries of Verenmore at a delicious pace which makes for an incredibly satisfying read you can't really put down even if you may figure some of the plot twists or reveals out ahead of time. The uncertainty as to how paranormal this plot and its characters truly are moreover, adds that little bit of extra doubt into how you read everything or how you understand events in the story and I thought it added a certain zest to the whole deal.
What I loved most however, is the protagonist's strength and how she subverts any expectations. You may think she'll be meek and naïve because of her sheltered life up until the events of the book, but worry not, she will amaze you. Runyx, I deeply apologize for doubting you at the beginning, I should know better by now. This author takes traits often related to meekness and weakness and shows them for their own unapologetic kinds of strength that they are. Corvina was simply amazing as a protagonist and just like the dedication promises, this is a character that merely needs someone to be her steady ground for a moment so that she may flourish on her own. I swooned a few times ngl.
Spiciness aside (which was fans self) RuNyx put on the page such a well written relationship, after a tad of a rocky start – still fits with the context tbh – that it actually surprised me again, in its tenderness and preciousness, while also calling out some double standards that I quite liked to see challenged.
My only qualm, overall, is part of one scene towards the closing act of the book that didn't really serve all that much of a purpose aside for some masked ball variety fanservice, which hey I get it, part of me ate it up cause duh, but narratively speaking it was perhaps overkill.
---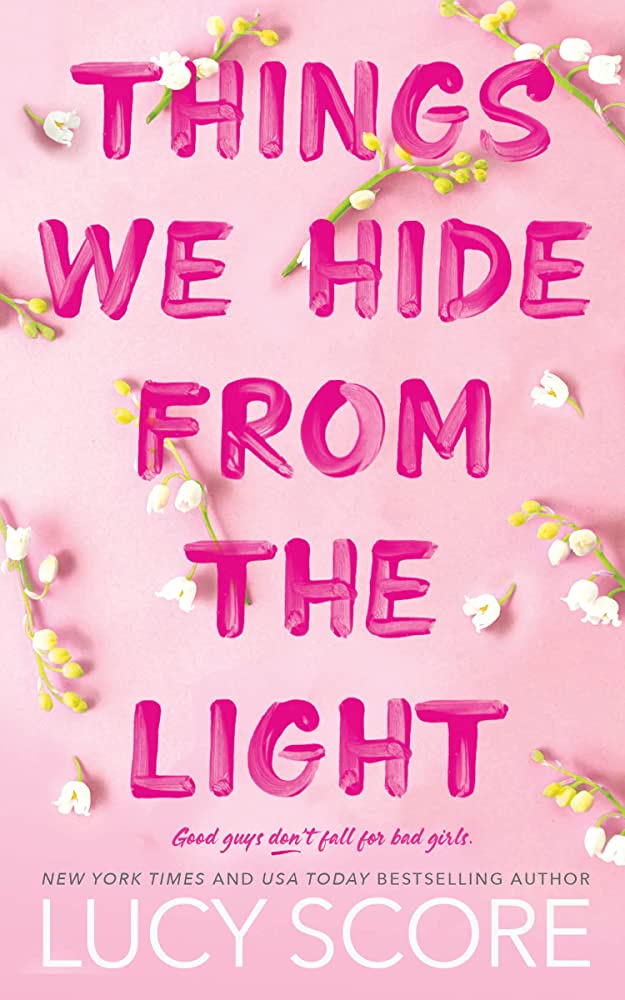 Rating: 9.5/10
Synopsis:
Nash Morgan was always known as the good Morgan brother, with a smile and a wink for everyone. But now, this chief of police is recovering from being shot and his Southern charm has been overshadowed by panic attacks and nightmares. He feels like a broody shell of the man he once was. Nash isn't about to let anyone in his life know he's struggling. But his new next-door neighbor, smart and sexy Lina, sees his shadows. As a rule, she's not a fan of physical contact unless she initiates it, but for some reason Nash's touch is different. He feels it too. The physical connection between them is incendiary, grounding him and making her wonder if exploring it is worth the risk.
Too bad Lina's got secrets of her own, and if Nash finds out the real reason she's in town, he'll never forgive her. Besides, she doesn't do relationships. Ever. A hot, short-term fling with a local cop? Absolutely. Sign her up. A relationship with a man who expects her to plant roots? No freaking way. Once she gets what she's after, she has no intention of sticking around. But Knockemout has a way of getting under people's skin. And once Nash decides to make Lina his, he's not about to be dissuaded…even if it means facing the danger that nearly killed him.
Review:
Another originally self-pub that is on KU but is also findable as trad pub in paperback.
Rated +18 for explicit sexual content.
Over the previous year Lucy Score became one of my comfort authors. In fact, the first book in this series of Knockemout standalones, Things We Never Got Over, was one of the very first romcoms I went with when I decided to give the genre a go. And while of all the books I've read from her, not all were hits for me, most have been simply delights that I thoroughly enjoyed and I'm slowly but surely catching up on all of them.
Score is one of those authors who can seamlessly bring together whimsical and quirky prose with heavier or more serious topics. Her characters tend to not take themselves too seriously most of the time while also each dealing with their baggage as best they can, and they're all the more real for it. Just like her Blue Moon books, Knockemout is a small town standalones series that can be read in any order, but works best when read in publication order for me.
TWHFTL just came out recently and I was waiting for it on the edge of my seat for a year because I both desperately missed all these characters that I'd gotten to know with TWNGO, and, was super eager to read the povs of the two who were previously sides. This book delivered all that it promised and more! Returning to this wild cast felt like a warm hug that is also gifting you snacks. The thing I love in Score's work is that just because she shifts focus onto different couples, that doesn't mean she sidelines her previous protagonists either, so they still all feel present without overshadowing the new. The friendships and support systems are also such fun and integral parts of the story that it wouldn't be the same without them. Especially when they act as the equivalent of the Greek chorus like the one from Disney's Hercules, and give the protagonists reality checks when needed.
Chief of police, Nash, is suffering from PTSD and the rep of it was excellently written I found, especially in the nuances of it that are rarely portrayed in media because they don't make for enough wow factor. Same goes for topics of the long-term effects of severe illness that has been overcome, which we don't tend to see portrayed all that often. The overall banter was, as per, hilarious, with the varied side characters embellishing it all to perfection. I wish I could live in that small town simply to be around such energies.
The underlying mystery was also pretty interesting to unravel, with the final action sequence keeping me both endlessly entertained and rivetted to see how it would all turn out. Moreover, there are still questions to be answered in the third book, Things We Left Behind, coming out next September, that promises so much goodness because its protagonists are a second chance trope and they bring all the fire and angst in the short scenes they share in books one and two, so that everyone who has read them, me included, is simply dying to know what happened between them.
---
So then, dear reader or listener, thank you if you made it all the way through!
I hope some if not all of these recs piqued your interest and, as always, I am more than happy to discuss any of these in more detail so hit me up on Twitter! And of course, do let me know if you want to see more posts like this!
Until next time,
Eleni A. E.