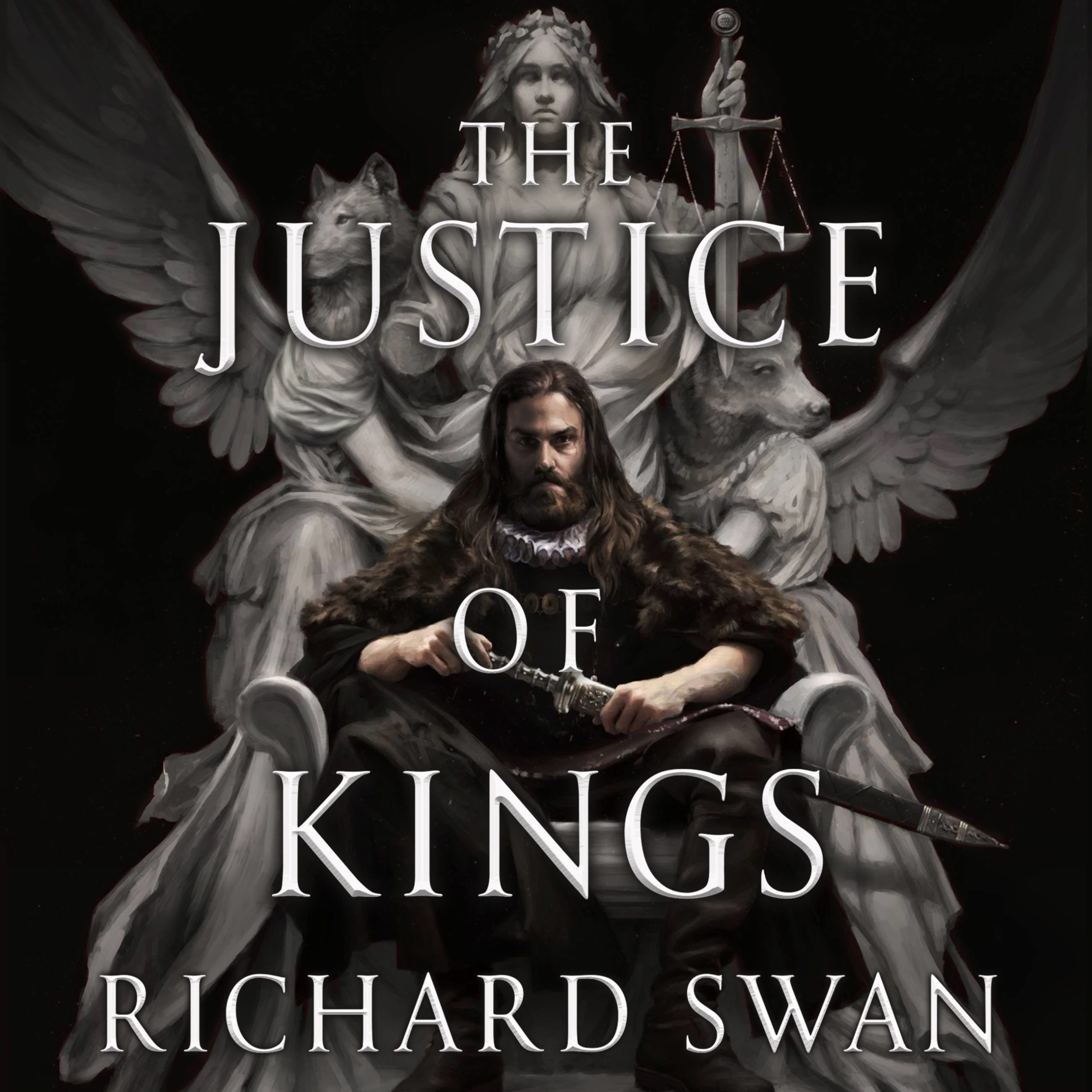 Rating: 7.75/10
Synopsis:
NO MAN IS ABOVE THE LAW
The Empire of the Wolf simmers with unrest. Rebels, heretics and powerful patricians all challenge the power of the imperial throne.
Only the Order of Justices stands in the way of chaos. Sir Konrad Vonvalt is the most feared Justice of all, upholding the law by way of his sharp mind, arcane powers and skill as a swordsman. At his side stands Helena Sedanka, his clerk and protege, orphaned by the wars that forged the empire.
When the pair investigate the murder of a provincial aristocrat, they unearth a conspiracy that stretches to the very top of imperial society. As the stakes rise and become ever more personal, Vonvalt and Helena must make a choice: will they abandon the laws they've sworn to uphold in order to protect the empire?
Introducing an unforgettable protagonist destined to become a fantasy icon, The Justice of Kings is an unmissable debut where action, intrigue and magic collide.
Review:
The Justice of Kings is a completely different style fantasy book than I'm used to, but it was compulsively readable. The way we follow Helena and Vonvalt as they take on the mystery of a murder reminded me of being in a fantastical Sherlock Holmes novel. It had the same coziness and enticing manner to the reader.
I love novels that have magic systems that you could see being realistic magic in our own lives. Vonvalt's use of the Voice is amazing, I'd love to be able to get criminals to confess to their worst deeds by the use of this compelling magic. Also, who among us wouldn't be tempted by talking to someone who was recently deceased? Swan does a fantastic job of describing the downside to the use of this feared magic, though.
I did a buddy read of this book with a co-blogger, Maggy, and we discussed how we wished that Helena had a bit more of her own story. Helena is used as a device to follow Vonvalt, but I do think that this book is a stepping stone to more focus on her own story. One thing I do like about seeing Vonvalt's story through Helena's eyes is that we are able to see him the way others see him; formidable with a strict moral code. Things happen to shift the person that Vonvalt is and instead of slowly feeling that shift within him, we are able to see the moment that it happens through Helena's eyes. I thought this was interesting because through Helena, we get her biased opinion instead of forming our own through an emotional attachment that would have been formed if we were privy to Vonvalt's thoughts and point of view. I am curious to see how her opinion of him keeps shifting as the novels progress and I hope to see her own story evolve a bit more.
I was able to switch between an advanced audio copy and a physical copy. The audio narrator, Lucy Paterson, did a fantastic job. They were engaging and easy to follow along, and their voice was quite soothing.
Thank you to Orbit Books for the physical copy and to Hachette Audio for the audiobook! The Justice of Kings comes out February 22, 2022.