Whelp, here we are again. But this time, Michael stepped aside and let the professional artist do his thing. I think you'll be well pleased by the result.
A WAR TO END ALL – THE RE-REVEAL
If you saw the last cover reveal we did, you know things went slightly astray. Well, I'm happy to say everything turned out for the best!
Zack Argyle, author of the Threadlight trilogy, shared some work artist Andrew Maleski had done for him on Instagram. I loved the style and immediately began stalking the artist as one does. Andrew agreed to take on the project (and do several black and white illustrations for the interior) and was an absolute pleasure to work with. I think he captured the feel (stark raving insanity) of the book perfectly. I should also mention Andrew did all the front cover typography. Dude is the complete package!
You will, I'm sure, be stunned at how close my temporary cover was to the final product. On the off chance you don't remember my masterpiece, here it is: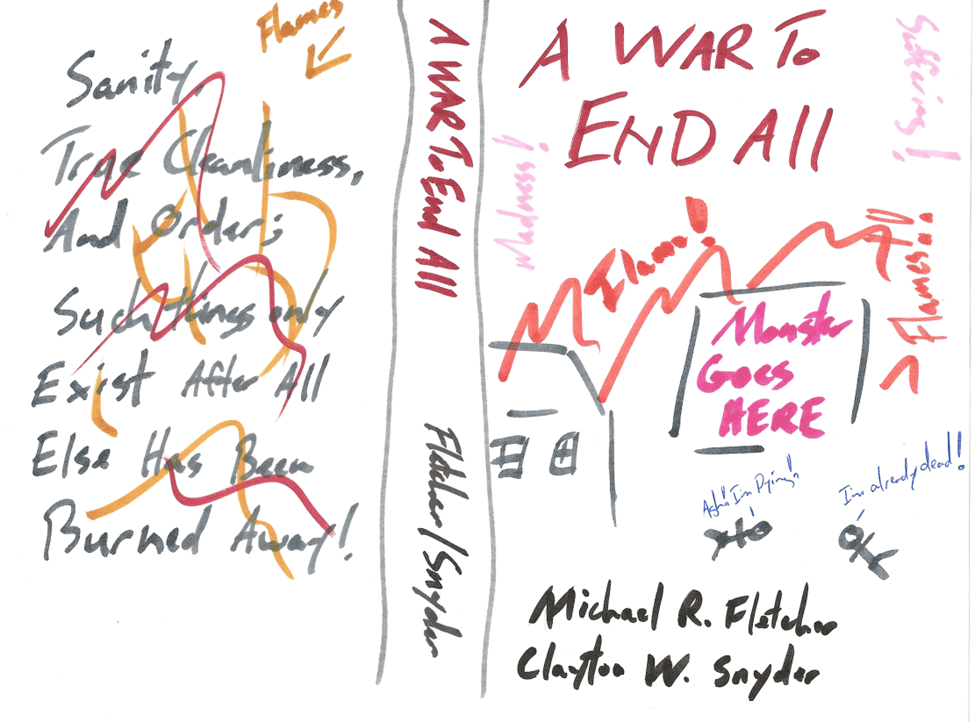 No doubt you're thinking "How could any mortal artist ever top that?!"
Well, without further babbling from a deluded hack writer, here's the front cover, and full spread for the paperback release!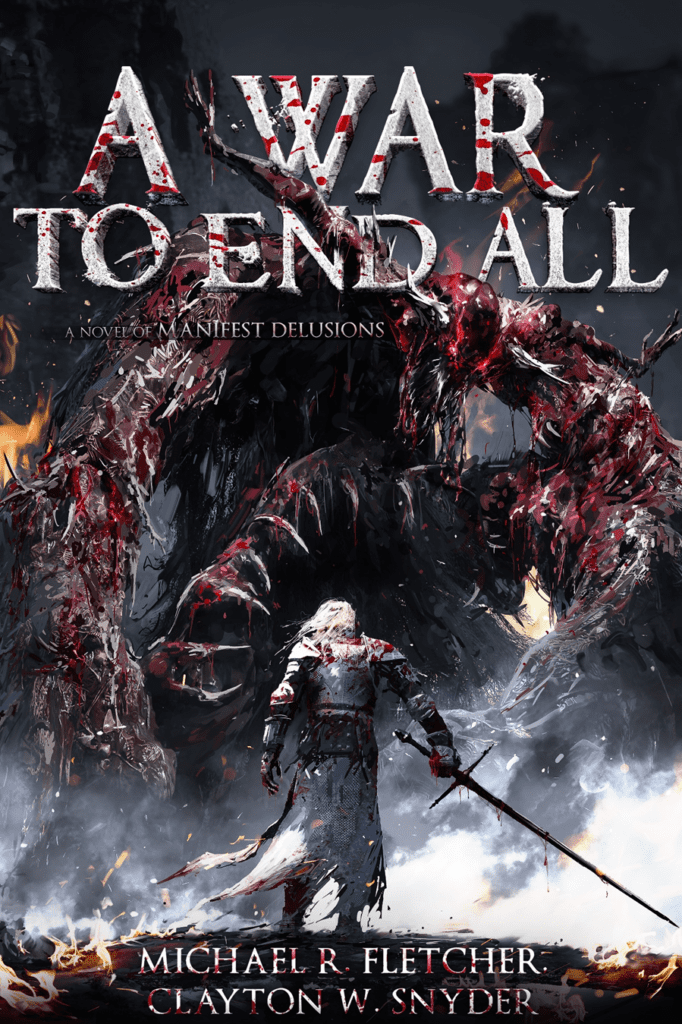 Artist Credit: Andrew Maleski | Artstation | Instagram | Twitter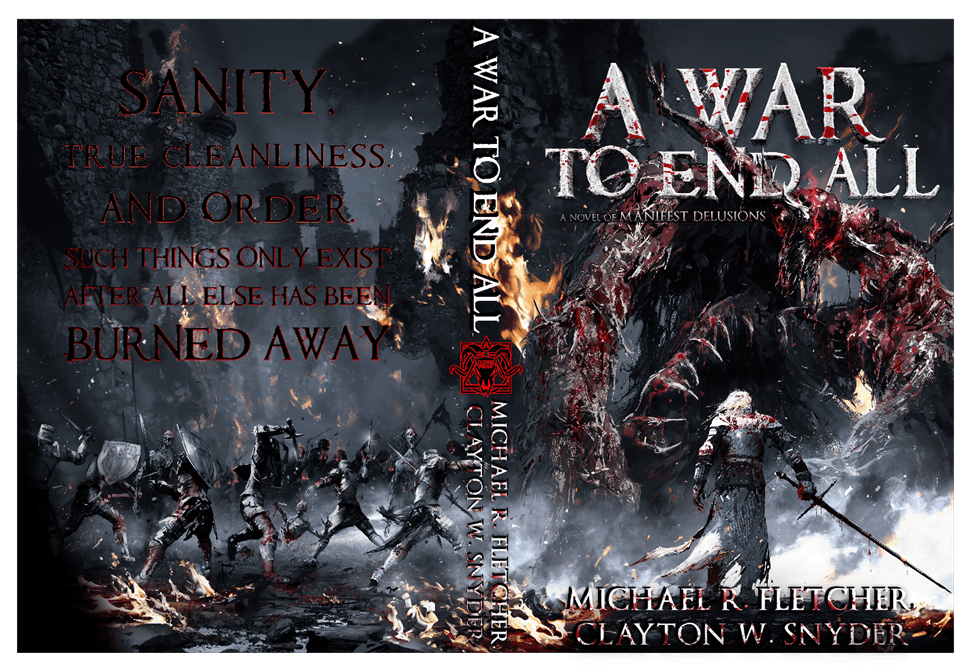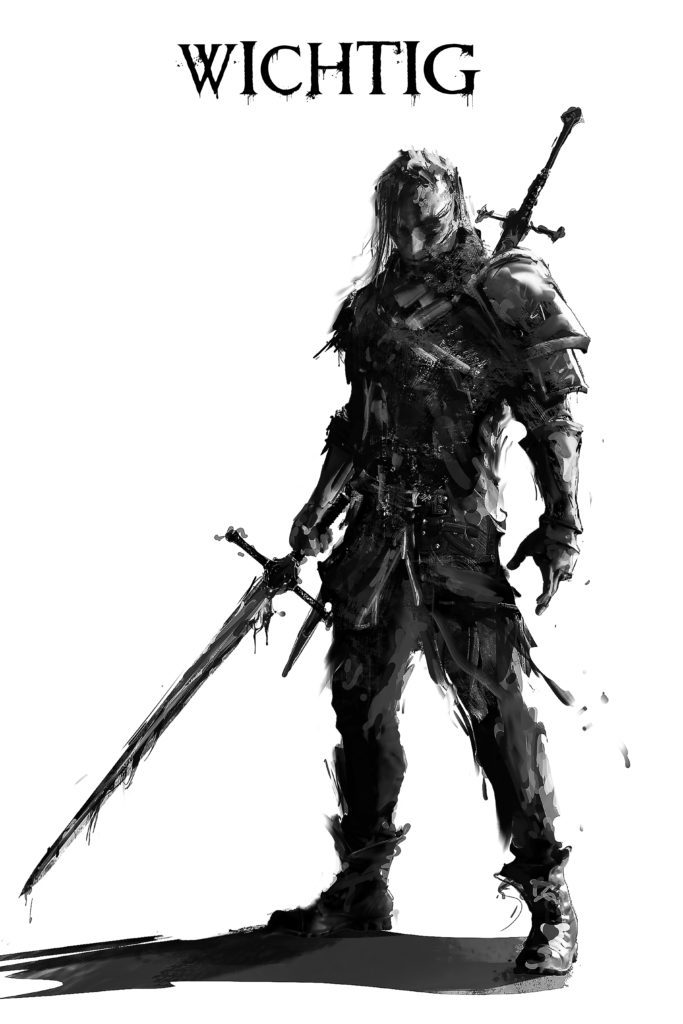 Pre-order
A WAR TO END ALL:
https://mybook.to/A_War_to_end_all
Find Michael R. Fletcher
Twitter: @FletcherMR
Facebook: https://www.facebook.com/MichaelRFletcher
Instagram: fletcher_michael_r
Webpage: https://michaelrfletcher.com/
Find Clayton Snyder
Twitter: @ClaytonSnyder2
Facebook: https://www.facebook.com/clayton.snyder.927
Instagram: claytonwsnyder
Webpage: http://claytonwsnyder.com/