Synopsis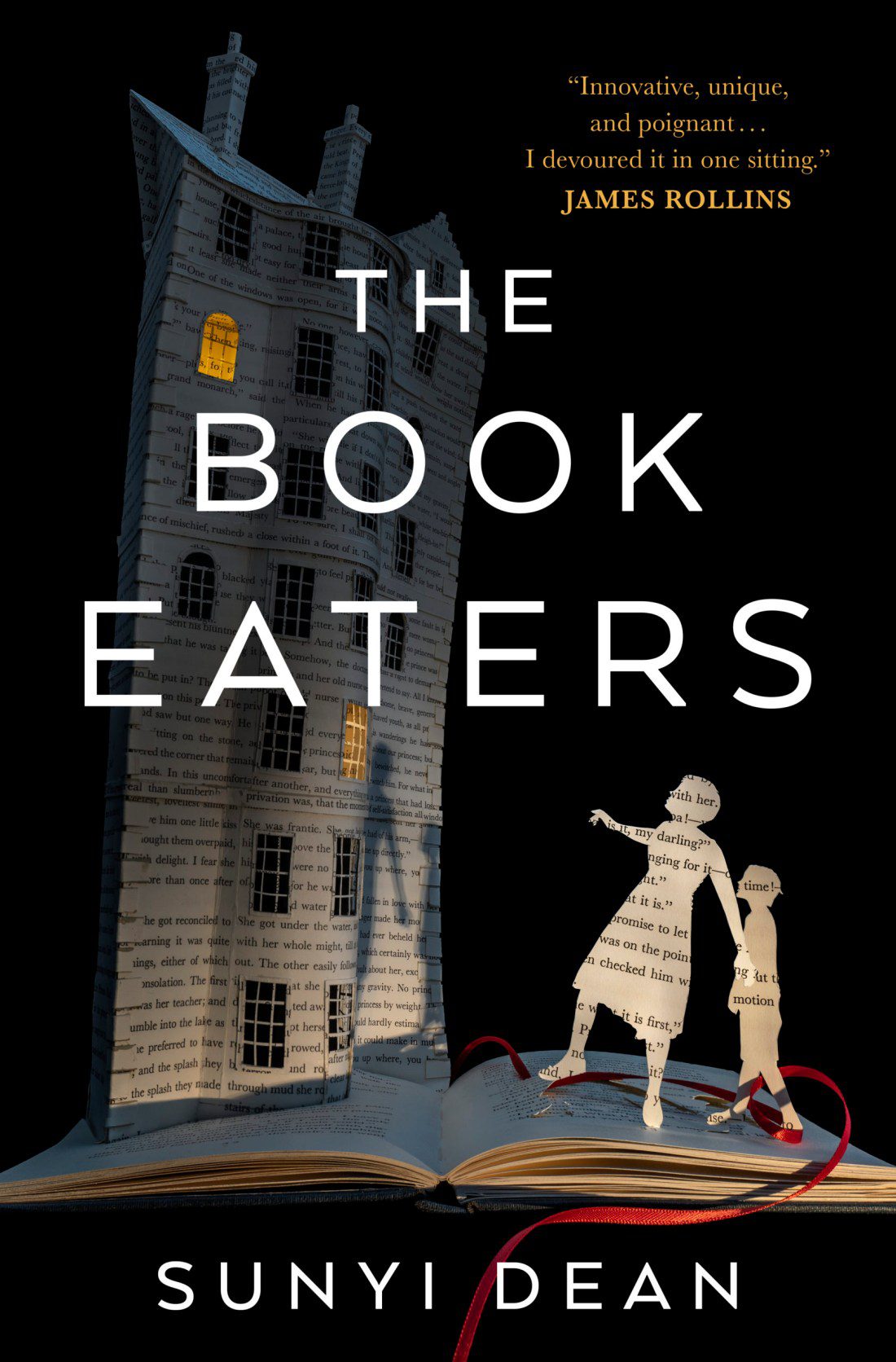 Rating: 10/10
Out on the Yorkshire Moors lives a secret line of people for whom books are food, and who retain all of a book's content after eating it. To them, spy novels are a peppery snack; romance novels are sweet and delicious. Eating a map can help them remember destinations, and children, when they misbehave, are forced to eat dry, musty pages from dictionaries.
Devon is part of The Family, an old and reclusive clan of book eaters. Her brothers grow up feasting on stories of valor and adventure, and Devon—like all other book eater women—is raised on a carefully curated diet of fairytales and cautionary stories.
But real life doesn't always come with happy endings, as Devon learns when her son is born with a rare and darker kind of hunger—not for books, but for human minds.
Review
I want to thank MacMillan Audio for the advanced copy of the audiobook via NetGalley, in exchange for an honest review.
I am not sure what I was expecting going into this read but I was beyond surprised and thoroughly enjoyed this book from start to finish.
Devon is a Book Eater, she needs to eat books to survive, to do this she has a second pair of retractable book teeth capable of chewing through leathery covers and processing paper. For most of her life Devon was only allowed to eat fairytales and stories fit for women, and led a sheltered and orderly life proceeding through that life as set out for her by The Family. The Family is a coalition of the six branches of The Book Eaters who remain in London and they hold staunchly with tradition. Most women are subdued enough to walk the line and proceed through their marriages bearing children, hoping for that rare girl, but when Devon's first child is born her life suddenly takes a very different path.
The Book Eaters is urban fantasy with a dark undertone that gripped me from the first chapter. Not only are there Book Eaters, but there is another breed: The Mind Eaters and they need minds to feed on, unless they can get their hands on a drug only one family knows how to make. There are fantastic nuances with The Mind Eaters that bring in questions of morality and test Devon's resolve numerous times.
This is a stand-alone book that will make you feel all the emotions and thoroughly immerse you in a world that makes you want to try a taste of your own book (but not the dictionary). Also the narrator, Katie Erich, did a phenomenal job on her first foray into narration. I would absolutely pick up more books with her narration. This also looks to be the author, Sunyi Dean's debut novel and that just makes me all the more impressed by what she's managed to accomplish, I'll be on the lookout for what's next for her.