---
The group of judges on the FFA team have collectively chosen the next ten (10) books in their SPFBO 7 allotment to be taken out of consideration for the finals. Below, you will find a graphic of the remaining titles, as well as the next set of ten (10) titles that have been cut up to this point in the first round of competition.
---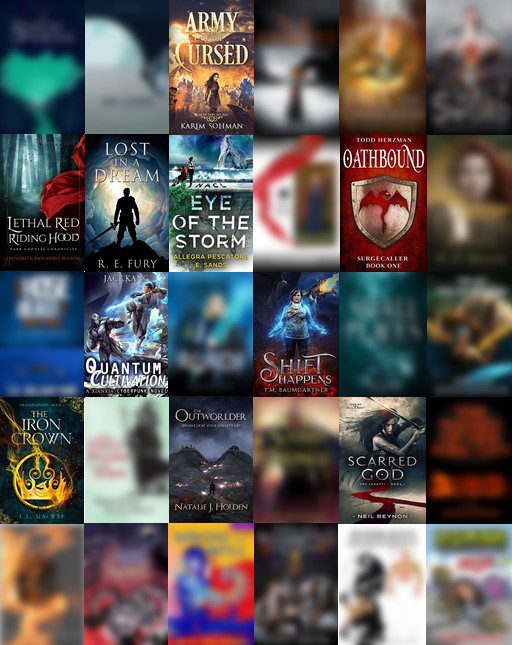 ---
A Season Of Ravens
---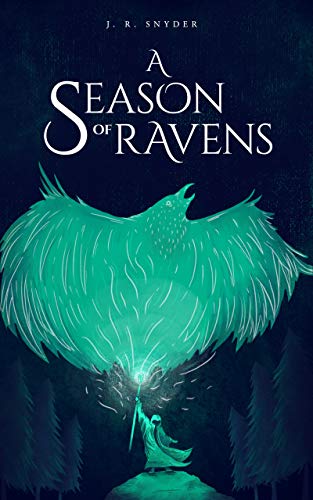 Confronting werewolves, exploring haunted forests, calming angry spirits, and befriending ancient vampires.
These are just a few of the tasks that Asher Norwood and his raven partner Aethon find themselves doing on any given day.
Asher is a sin eater, a guild of mages that exists to combat dark magic wherever it rears its ugly head. Invoking the forces of nature to protect a society that looks down on him, Asher will stop at nothing to defeat the monsters that plague his world.
Follow Asher on his journey to enchanted forests, remote mountains, monster-laden seas, and fantastic cities. A Season of Ravens is a collection of eight stories that combine to make the first novel of the Sin Eater Tales series.
Consensus:
The writing was crisp and plot moved at a healthy pace, but we were not fans of the format: multiple short-story structure featuring the same MC/theme. While this is a short story collection where all of the stories provide a general storyline, it didn't fit the standalone/first of a series mold we were looking for. Stories were enjoyable, while also being fairly predictable.
Interview: J.R. Snyder
---
Nor Do The Stars Shine There
---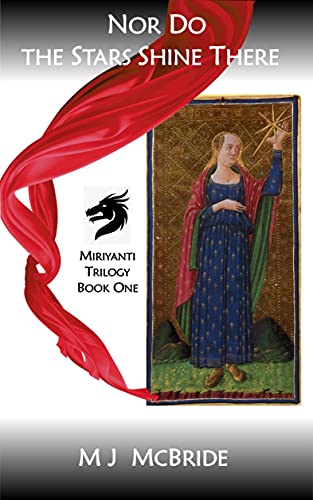 Ruarshi Illyana, a sorcerer-physician from the far northern land of Miriyan, has traveled south to ply his trade in Europe. He is entirely content with the life of a wandering healer—right up until the day his assistant Wil is targeted in a terrible act of violence. His priorities shift overnight and he soon finds himself back in Miriyan, where he defies his training and his clan in order to study with a member of his country's warrior caste. He quickly discovers that his unusual talents are likely to get him into trouble, a worrying development but not one that's going to change his mind.
Meanwhile, discontented Miriyanti and ambitious Europeans are putting their nefarious plans for Miriyan's future into motion. When his newfound abilities mark him out to play a major role in the vicious conflict that ensues, Ruarshi will have to use all his wit and skill to keep his friends and allies safe, or watch destruction overtake everything he loves.
Consensus:
The structure of the book felt like worldbuilding done through dialogues which is something we found hard to wrap our heads around. There are interesting facets to the plot and some good characters, but somehow it just didn't come together overall. We never really became invested in the characters emotionally, nor could we really stand behind their actions or intentions.
---
Past Legends
---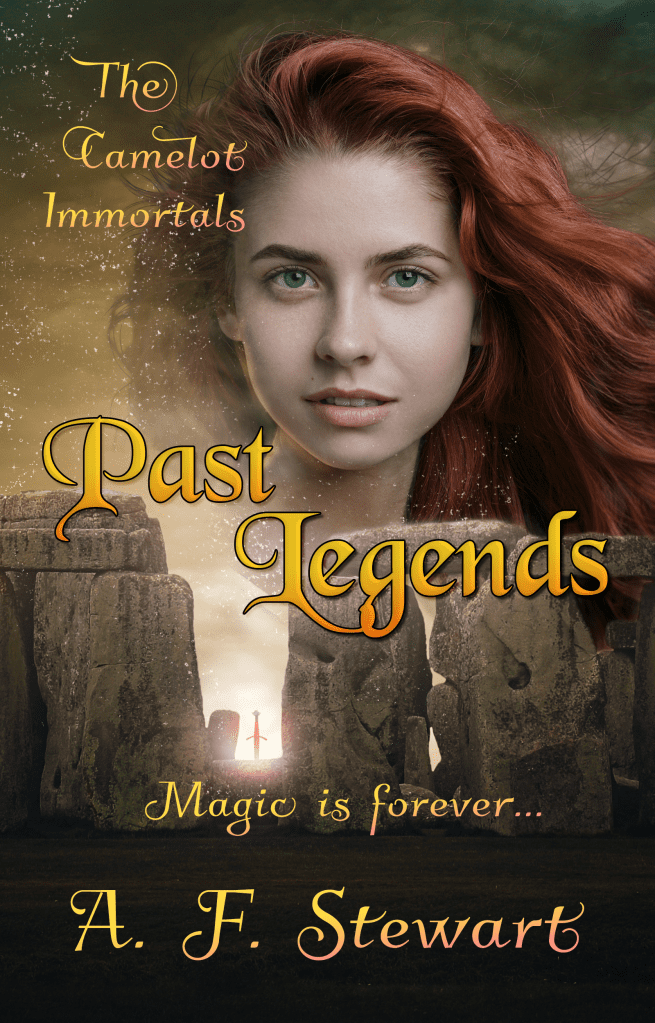 You think Camelot was all heroes and wizards? Bollocks. It was nothing but chaos and trouble. And when you're a legendary immortal witch, that's a lot of shit to sort out after a few centuries.
Let me introduce myself. I'm Nimue, and yes, I'm that Nimue. Maybe a little grumpy and foul-mouthed, but you try dealing with magical drama and living forever. It's bloody annoying, which is why these days all I wanted was a peaceful life. Just a quiet cottage nestled in England's Lake District and a nightly glass of mead.
Just my bloody rotten luck the past won't leave me alone. I should have known. Magic always brings trouble.
When an old friend, Iseult, appeared bringing news that my old rival Morgawse was abducted, another impending catastrophe landed on my doorstep. And worse, the wizard responsible was my ex, Nostradamus.
Despite my better judgement, I let myself be dragged into another adventure and confronted my halfwit former flame as he waged some desperate mad quest. And worse, I listened to his nonsense ravings, and his warnings. He swore the heart of magical energy itself was threatened.
Help me fix it, he said. Why? Why should I care?
If I was smart, I'd walk away. Let someone else deal with the dark secrets and rescue magic. Except my friends expected me to step up, be the champion.
I never wanted to be magic's saviour.
Maybe we'd be better off if magic died…
Consensus:
For us, this one really struggled with finding its identity. On one hand, it reads as almost a middle-school aged novel, but then you bring in the hard drinking and overuse of profanity, and it never really settles into itself. The characters themselves were a bit too one-dimensional and never really had us latching on to their story arcs. We did really enjoy the sarcastic way in which the story begins and continues, which will definitely have an audience.
Guest Post: New Twists in Arthurian Fantasy by A.F. Stewart
---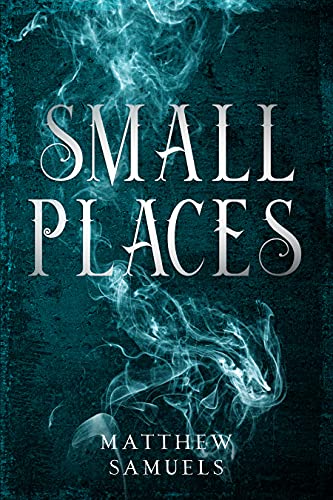 Jamie is a lonely, anxious kid when he has a run-in with a witch in a remote Somerset village. He's almost forgotten about it thirteen years later when unpredictable storms and earthquakes hit England – and that's the least of his worries. Suffering from anxiety, terrible flatmates and returning to his family home after his mother is diagnosed with cancer, he's got a lot on his mind. But Melusine, the witch of flesh and blood, lures him back with the offer of cold, hard cash in exchange for his help investigating the source of the freak weather; something's messing with the earth spirit, Gaia, and Mel means to find out who – or what – it is. As they work together, travelling to the bigoted Seelie Court and the paranoid Unseelie Court, meeting stoned fauns and beer-brewing trolls, Jamie must reconcile his feelings about the witch's intentions and methods all while handling grief, life admin and one singularly uptight estate agent.
Consensus:
Well written and had intriguing characters but held back by a predictable story we have seen before. Could be enjoyed immensely by those that enjoy these tropes.
---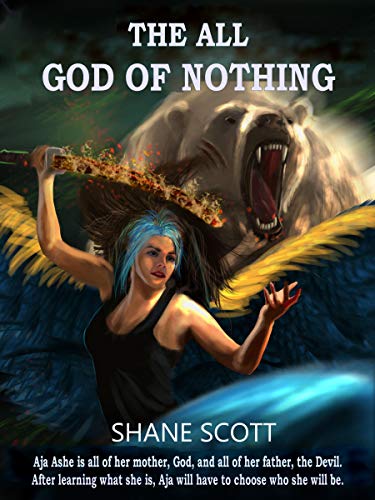 What if God and the Devil had a daughter? Who would she be?
The ALL chronicles four generations of the most powerful Immortal family in God's creation. The Promethean saga spans uncountable years and dozens of worlds. Mortals, Gods, Devils, Dragons, Titans, Demons, Werewolves, Vampires and Angels clash in a never ending battle of love and hate
The first book in the ALL, God of Nothing, starts the epic adventure.
Murdered at seventeen by the Titan, Silver, God of Death, Aja Ashe wakes with her Dragon. Thrust into a bizarre world where her enemies are friends, and friends are enemies, she learns the truth about her parents and herself. Her mother is God, and her father is the Devil. She was the first thing born, not created.
Enraged that Aja survived, Silver, God of Death, forces her to make choices to protect those she loves. Will Aja save the ALL or destroy it? If she survives, will she hate herself for what she's done?
Consensus:
God of Nothing provided a nice mix of religion and mythology. The prose is good, but we are just thrown into multiple unlinked POVs from the get go, which we found hard to muddle through. The scenes felt a bit too clinical and could have done with a bit more dramatization and added emotional content, which would have made us emphasize with the characters more.
---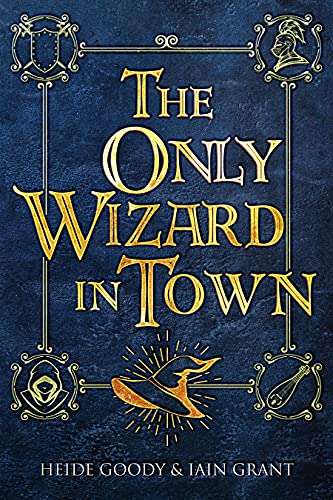 A city under siege by a barbarian horde…
A band of ruthless mercenaries…
A trap-filled dungeon…
A situation like this calls for the best wizard in town.
What they've got is the ONLY wizard in town: Newport Pagnell, oral hygiene specialist.
More used to soothing fevered gums and extracting rotten teeth, this dental spellcaster has to perform an operation like never before: extracting a fabled treasure from the jaws of certain doom. This time, he might have bitten off more than he can chew…
Consensus:
An interesting structure and well written, but never really had that 'it' factor to keep us engaged. It is a mix of quirky prose, healthy pace, and plenty of humor with a mishmash of traditional and modern fantasy which is sure to interest quite a few folk. A couple of the judges really enjoyed this one.
---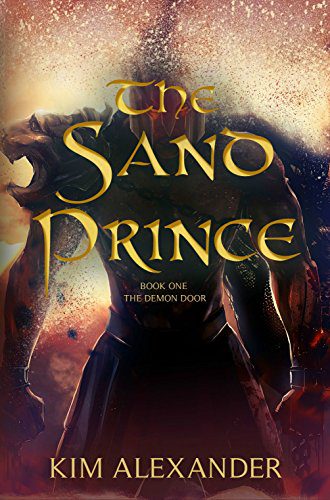 Two worlds. Bound by magic. Divided by a door.
On the barren, war-ravaged demon world of Eriis, the fierce queen Hellne fights to keep her people alive and her son Rhuun's heritage a secret.
On the green and gentle human world of Mistra, demons have faded into myth. Only a handful of old men and fanatical children still guard The Door between the worlds.
Different and shunned by his demon kin, Rhuun finds refuge in a book that tells of a human world of water and wonder. Forced by his mother's enemies to flee Eriis, he finds himself trapped on the other side of The Door in the very place he has read and dreamed about—Mistra.
Chained to the deadly whims of a child who guards The Door, Rhuun must balance serving and surviving, even at the risk of exposing his true identity. Riskiest of all is his task of kidnapping an infuriating young woman who is about to find out that the demons of Eriis are much, much more than just an old bedtime story.
Consensus:
A fascinating world and premise, held back by unengaging prose and cringeworthy sexual content. The dialogues were a bit too straightforward and lacked what was necessary to take the read up a notch. It was also difficult to really explore the characters on a deeper level as their actions were given little to no explanation.
Interview: Kim Alexander
---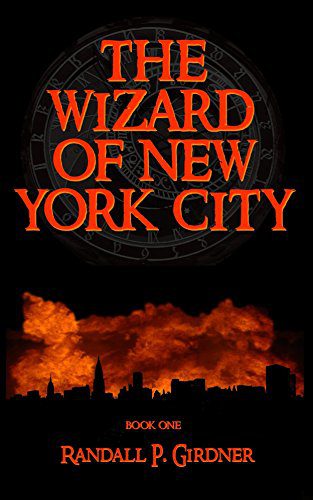 On the students' trip to New York City, the wolves rounded up the people. Then the trolls sealed off the edges of the island with stacks of crushed cars, and the goblins set about constructing a portal; a portal that would bring something horrible to this world…and all of this happened before the students had even left the American Museum of Natural History. Now, armed with strange weapons they acquired in the museum, seven students find themselves on the run in a frightening urban environment overtaken with dragons, ogres, and an undead populace intent on changing the city into a fortress.
Nothing will ever be the same again.
Consensus:
This was a really engaging introduction to the world Girdner has crafted in this series. It kept us invested in a bunch of kids getting magical weapons to fight back against a New York City invasion. Those who enjoy YA will like this one.
Guest Post: Tip-Toeing Around the Castle by Randall P. Girdner
---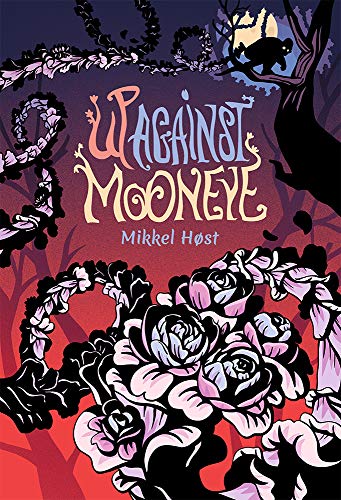 Desperate to make something of himself, a man named Saolan is one day given the opportunity to become a sorcerer's apprentice, on the condition that he agrees to fight a despicable creature known as Mooneye.
Join him as he journeys through an enchanted forest, a peaceful port town, an underwater kingdom and many ancient wonders left behind by the sorcerers of old.
Consensus:
There is a really enjoyable story here, but it is muddied by simplistic over-description and bland prose. Dialogue alone keeps the story progressing at a decent clip, but even then, there isn't a ton of 'oomph' behind it.
Interview: Mikkel Høst
---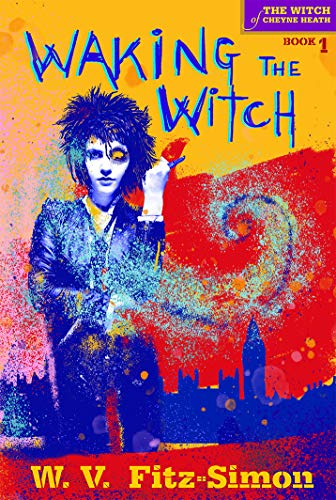 She never wanted to be a witch, but when sorcerers threaten her loved ones, what else should the 20th century woman do? Slip on her favorite Siouxsie Sioux t-shirt, touch up her makeup, and bring down the house.
Literally.
To Gosha Armitage, magic is a four-letter word, but in her mother's world of witchcraft, words have power, power Gosha will sacrifice everything to acquire. When a murderous sorcerer masquerading as a New Age guru conspires to consume the life force of her best friend, the reluctant witch has no choice but to embrace her heritage, submit to her mother's caustic authority, and descend into a clandestine world of magic and intrigue with only her wits, five spells, and her favorite lipstick to help her. After a lifetime denying her connection to witchcraft, will Gosha learn to trust her mother's training in time to save her friend?
Consensus:
A refreshing take on Urban Fantasy with unique magic and an engaging mystery. The plot took a while to sort of even out, but the worldbuilding and dialogue were very intriguing. This one definitely won over a couple of the judges.
Interview: W.V. Fitz-Simon