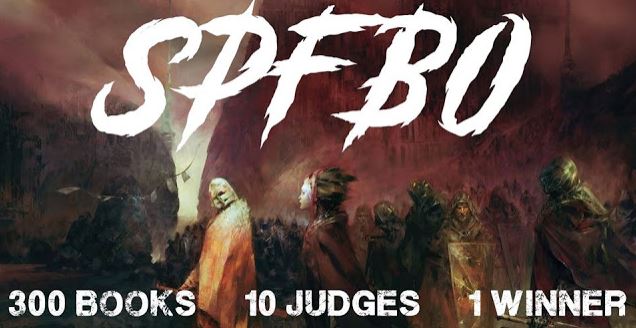 ---
Hello everyone and welcome to our latest author interview for the 7th annual Self Published Fantasy Blog Off! I've been working on reaching out to each of the authors who have landed in our batch of books for the competition to see if they would be interested in being interviewed or contributing a guest article in an attempt to drum up a little extra excitement for their book and (hopefully) get to know them a bit better.
Today, we are joined by the authors of The Only Wizard in Town, Heide Goody and Iain Grant!
If you want to check out the rest of our SPFBO coverage, be sure to check our SPFBO 7 landing page here. On to the Q&A!
---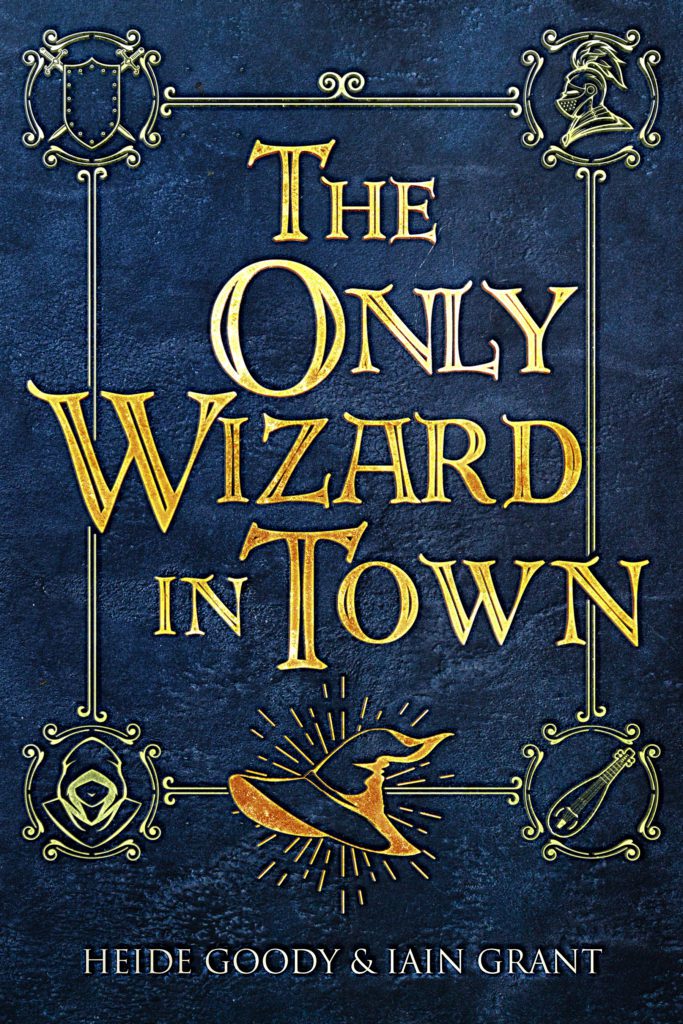 ---
Thank you so much for joining us for this short Q&A! Before we get going, please tell us a bit about yourself.
Heide: We're a pair of writers who have been co-authoring books together for just over ten years. We both live near Birmingham (UK), about 20 miles from each other. We met through a local writing group and our first novel together, Clovenhoof, was a comedy fantasy about Satan being fired from his job as Lord of Hell and being forced to retire to suburban England.
Iain: Since then we've worked on over twenty novels together, including the Clovenhoof series and the Oddjobs series (an urban fantasy series about a government agency which has to keep all the monsters and demons in society a secret). Our low fantasy novel, The Only Wizard in Town, was completed in 2019 and we've entered it for this years SPFBO.
I want to start things off by asking: what is a great book that you've read recently and why should we give it a go?
Iain: I recently finished reading last year's SPFBO winner, The Lost War, by Justin Lee Anderson. I thought it was a great read. It's a hefty adventure story that intriguingly bases its geography and history on the layout and legends of the Scottish capital, Scotland. I listened to it as an audiobook and the excellent narrator brings the real Scottishness to the fore. The characters were great and the action really well visualized. I believe the writer based the book on some Dungeons and Dragons style games he'd had with friends and that meant the story was both unpredictable and brutal, like a roleplaying game.
Heide: I read quite a lot, but I was startled recently when I read two books in close succession that cover very similar themes. The F*ck-it List by John Niven and Squeeze Me by Carl Hiaasen are both comedy revenge thrillers that deal with someone plotting against Donald Trump while he's at his Florida residence. They are fun adventure stories at their heart and the reader knows that Trump will come out of it unscathed, but both are a wild ride.
Tell us about your road to writing. What made you want to become an author?
Heide: I remember writing Rupert Bear fan fiction at an early age.
Iain: I remember writing at the age of 9, possibly inspired by my childhood love of The Fall Guy (starring Lee Majors), a 'novel' about a bounty hunter called Scruncho. I don't recall why he was called Scruncho.
Heide: We've both been writing for many years, but writing together is something we can pinpoint.
We were both members of Birmingham Writers' Group, and at one particular meeting we had a workshop where we discussed collaborative writing. At the end of the workshop, there was a question: who would like to write with someone else? The two of us were the only ones who had our hands up out of the whole group, and then it still took a couple of weeks before we decided to give it a go!
Writing is a hard and lonely affair in the best of circumstances, but it can be even more so as a self-published author. How do you achieve a good work/life/writing balance?
Heide: I write mostly on Mondays and Fridays. I get more done if I'm alone in the house. It suits me very well to write in short intense sprints and intersperse with minor household tasks. I'll work from a synopsis, which is part of our normal process. Iain and I normally work on two chapters at a time. One of us writes a synopsis, the other writes the chapter, and then we swap to do some editing. That means that when we write a book we've both had an opportunity to change all of the text. The synopsis for the chapter indicates at a high level what scenes I'm going to be writing. It's good to spend some time thinking about what that will look like, and I'll jot down thoughts on what might happen as they pop into my head.
Iain and I exchange a lot of emails about the work that we are doing. Sometimes there are so many things to talk about that we will put them into discussion documents. We have a lot of ideas, whether it's what we might write for the next project, or a fun way to get our writing in front of new audiences. Dropbox is what we use to share documents. We've got hundreds of documents that we share to run our writing business.
Iain: Both Heide and I are early risers. We are often e-mailing each other by six a.m. I do most of my writing in the morning. Unlike Heide, I tend not to write at home. There are too many distractions there (namely, the television and the fridge) so I head out as early as possible to write. I'll often go to a local café or a McDonalds, wherever's open and has decent wi-fi, and write for around two hours. I aim to write about 1,500 words a day, every day. Some days it's more and some days it's less, but I usually produce about 10,000 words a week of some sort.
I work as a teacher four days a week. On the other days, I try to get some other writing related work done in the afternoon. Heide is far better at the marketing and advertising than I am and I pay less attention to that stuff than I should. I spend quite a bit of time responding to crazy ideas that Heide sends to me. These might ideas for new publishing methods or promotional activities or just random stuff that she comes up with. Recent months have involved ideas such as a remote controlled trilobites, story planning with bits of interwoven coloured paper and a 'virtual reality' book trailer.
When I am supposed to be writing, I can often find myself stuck on a plot point or wondering how to approach a difficult task and I just stare at the screen. These problems are usually resolved when I least expect it. I can be on the treadmill at the gym, walking the dog or pushing a trolley around the supermarket when it suddenly comes to me in an unexpected flash. I then have to scrabble around for a bit of paper on which to write down that sudden revelation. More than once, when I'm in the car, I'll ask my daughters to text me to remind me. The latest text from them says: 'novella banjo pineapple thief.' Now, I can't for the life of me remember what that was supposed to mean.
The hardest part of the day is probably when my wife comes home from work – I'll be cooking dinner, never following a recipe although my wife wishes I would – and my wife will ask me what I've done with my day. I can show her the 'novella banjo pineapple thief' text but that doesn't really make things any clearer.
Is this your first time entering SPFBO? Why did you decide to enter this book?
Heide: We've been writing books together for nearly ten years and this is our second time entering a book for SPFBO. We previously entered A Spell in the Country, which is a comedy witch academy book. We were rejected fairly early on, and if I remember correctly, the cover was a factor. We've re-done the cover since then. We've written quite a number of books that are urban fantasy. Our best-selling books are the Clovenhoof series (in which Satan loses his job and has to move to earth) and the Oddjobs series (which is about the government office responsible for keeping the dark gods and monsters that control our world a secret). The Only Wizard in Town was our first fantasy-fantasy book. It's a low fantasy adventure about a wizard who is forced to help a gang of thugs raid a temple dungeon. It was a lot of fun to write and we just felt it was ideal for SPFBO. It's a book we loved creating and it's a love we want to share.
There are so many roads to releasing a book these days (which is wonderful!). Why did you decide to self-publish? Are there any advantages or disadvantages to self-publishing rather than going the route of the traditional or independent presses?
Iain: It wasn't an easy decision to self-publish our books. By this, I mean, Heide had to convince me that it was right thing to do. Now that we've done it, we've never looked back.
Heide: We chose self-publishing primarily because we thought we could make a success of it. We've been self-published writers since 2012 and we now regard ourselves as successful professional writers. We control what we write and we control our own marketing. I think a lot of people go after traditional publishing deals because they think the publisher will do all the marketing and promotion for them. Sadly, that's only probably true if you're a big name author or the publisher is willing to bet on you becoming a big name author.
Iain: I wouldn't say there are many disadvantages to being self-published. True, we don't have a distribution deal with big bookshop chains. You're not going to find our books on the shelves of Barnes and Noble or Waterstones but we live in an age where you can order our books instantly on-line.
Heide: Obviously, being self-published we have responsibility for all aspects of our book. Editing, proofing, artwork, book design, finance, advertising, promotions — we do all of it ourselves (or pay others to do it for us). I think that's an accepted part of the job now.
What is one thing that you love about the current state of fantasy and what is one thing that you wish you saw more of? Who are your favorite current writers and who are your greatest influences?
Iain: I think there is a great explosion in non-traditional fantasy in non-traditional settings of late. The Only Wizard in Town is very much set in a typical Dungeons and Dragons, elves-and-dwarves pretend-Medieval world. Jen Williams Winnowing Flame trilogy (Ninth Rain, etc) combines elements of fantasy and science fiction in a strongly believable but utterly unique world. Similarly RJ Barker's wild, Tide Child novels weave together fantasy and pirate tropes into something that's both instantly recognizable but unashamedly weird and unexpected.
Heide: In terms of our own fantasy influences, we would be lying if we didn't say that our books, particularly our comedy, owes a great debt to the late great Sir Terry Pratchett. I had the privilege of meeting him briefly a few years before he died. We both love his books. It's one of the things that brought us together as collaborative writers. I think the challenge for writers of comedy fantasy is breaking out of his shadow and creating something new.
For those who haven't read The Only Wizard in Town give us the elevator pitch.
Newport Pagnell is a wizard whose specialty is oral hygiene magic, not fighting his way through trap-filled dungeons. But when the wizard in the seat next to him in the inn accidentally blows himself up, Newport is forced to join a band of ruthless mercenaries who intend to steal a powerful holy relic from the temple crypts. Spikes, riddles, bottomless pits, monsters, magic — it's going to take more than some dental magic to get Newport through the day.
Describe your book in 3 adjectives.
Explosive! Characterful! Unexpected!
(I don't know why we put in the exclamation marks — it seemed appropriate) (Editor's Note: It was highly appropriate.)
What do you think is the overarching theme?
If the book has any themes beyond being a rip-roaring adventure it's about the value of intelligence and kindness over brute strength and stupidity. Our dental wizard hero is a constant underdog surrounded by some mean and selfish types. How will he ever get through the challenges he's forced into?
One of my favorite things is highlighting quotes that really resonate with me and sharing them in my reviews. Do you have a favorite quote from The Only Wizard in Town that you can share with us?
"We're all fools until we work out how it's done," said Pagnell. "Half of magic is trickery."
It's a common theme in the book. Newport Pagnell knows very few magic spells or, to be clear, most of the spells he does know are about giving people clean teeth and sweet breath. How he manages to survive the day when he only has his wits to live on is the fun part of the book.
What can you tell us about what's coming up next for you?
Iain: We're just finishing a satirical novel about how big data companies use our data and use us for their own dubious ends. I think we're legally obliged to say it's not based on any one particularly data tech company.
Heide: And we're just starting the planning on a new fantasy series, set in 1920s London, about a young woman with a heart full of dreams who awakens a wish-granting Babylonian goddess. That's going to be LOTS of fun.
Thank you so much for taking the time to answer a few questions for us! I always enjoy this little peek behind the curtain. Do you have any parting thoughts or comments you'd like to leave for our readers?
If your readers are based in the UK and plan to attend Fantasycon, then come and find us. We enjoy conventions, and Fantasycon is a favourite fixture in the calendar. Fingers crossed for everything going ahead as expected in Birmingham this September!
(Note from the Editor: My apologies for not getting this out sooner. I realize that September has come and gone, but I hope some of you UKians got out to see Heide and Iain nonetheless!)
---
About the Author(s)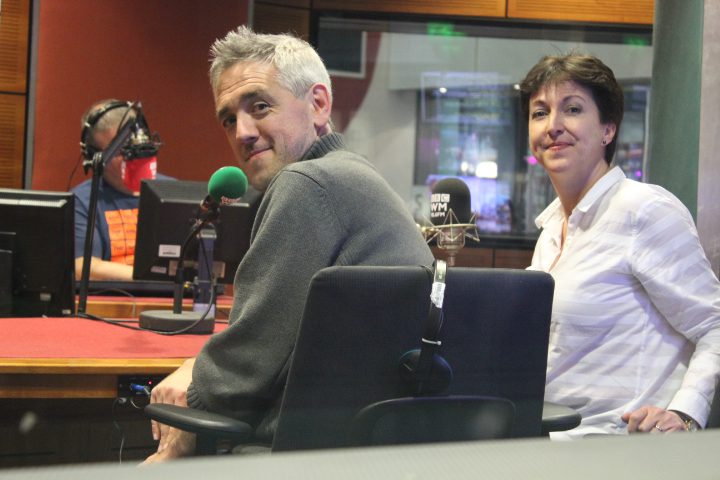 Heide Goody is the stupid one in the writing partnership and Iain Grant is the sensible one. Together, they are the authors of numerous novels and two short story collections.
They run workshops and attend genre events in the UK.
You can often find them on Facebook, sharing silly pictures and harvesting jokes to put in their novels.
Heide and Iain are both married, but not to each other.
Amazon: https://www.amazon.com/Heide-Goody/e/B008GK6RX0?ref=sr_ntt_srch_lnk_5&qid=1634764624&sr=8-5
Facebook: https://www.facebook.com/GoodyandGrant
---