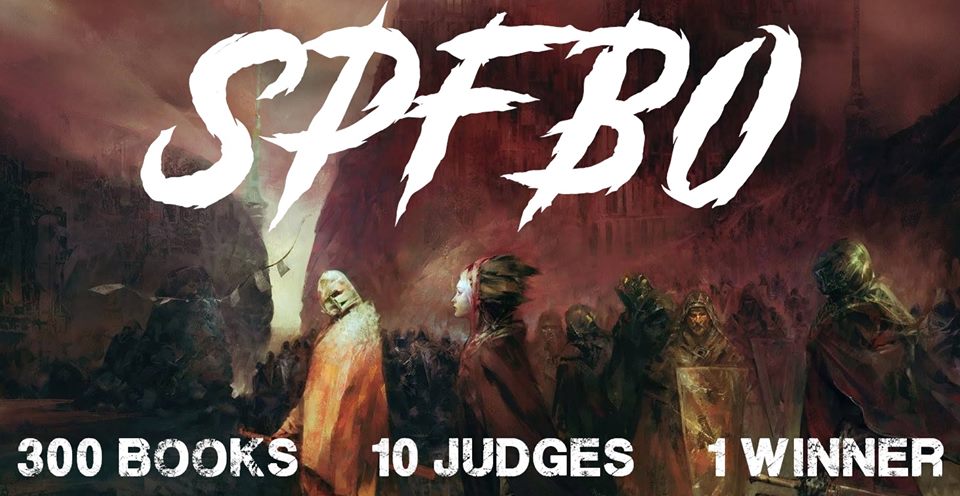 From Jared Besse: I've loved getting to read through the different SPFBO books this year. It's been a blast to see each book and their different styles over the course of the past year. This is one of my personal favorites, so I'm excited to talk about it a bit here. See below for a synopsis, the FanFiAddict team's thoughts, and our final rating.
Synopsis
It starts with a rift that burns a thousand scars into the sky.
It makes the winds stop.
It makes the stars go dark.
It awakens an ancient beast.
And with it, a new reign of blood.
It is the Summoning.
And at the heart of it is fire.
***
When the Summoner's army blazes through her village, Dove is forced into hiding. Torn from everything she knows, she begins training in the elements with only one goal in mind: to find her brother. She just needs to get past the Summoner's army—but how can she slay a dragon that is already dead?
Our Reviews & Ratings
Hamad: 7/10
The story is intriguing, there are many complex elements with flying ships, magic, dragons and armies. The protagonist is a mute which is intriguing and very unique -funny thing is that I read Gallant by Schwab after this one and it also had a mute protagonist- and the main plot line is her trying to find her brother and save him. The other character I really cared about is Valerya who is like the antagonist of the story, she is morally grey and she has magic which is dwindling in the present world and makes her a force not to be missed with.
The prose is great but for some reasons I found myself confused many times in the story and trying to re-read paragraphs to grasp what happened. I also forgot the secondary characters although there were not many of those and I am used to reading stories with wider casts but I just guess I never connected to them as mush as I wanted to.
The magic system is interesting and I think because we see magic mostly at the beginning and ending, they were my favorite parts. The book is generally slow paced but it even slows down more in the middle which made me feel that that part dragged and I just wanted to know what happens next.
Summary: I enjoyed the story overall and I think it is well written with very good prose. For some reason the secondary characters and some of the plot lines were confusing for me and I could not connect to them. I think the ending was a bit rushed but still beautiful. I would recommend for people looking for something not so casual!
Jared: 8.5/10
Great worldbuilding. Fun and interesting characters, including lots of well done motivations. I highly enjoyed Dove as our main POV, as it isn't that often we have a mute character in a book! Dancer and Bard, two travelers who get some of my favorite chapters were a standout. Their chemistry, banter, and exploits are very fun to read and I can't wait to see where they go in the sequel.
I was engaged consistantly throughout the story and I highly look forward to the next book! Only minor flaw is some stuff towards the end felt a bit rushed and you could feel the author moving around the characters so that they ran into each other. This was a small nitpick though and this was a personal standout for SPFBO 7 for me.
Mada: 10/10
It is an epic book. It has multiple story arcs. Multiple spanning characters each with their own motives and agendas. Great characters, and good story. Pacing could have been better.
Tyra: 9/10
Great elemental magic system that synergizes well with the world building overall. I loved the characters so much too the ending hit me in the feels.
Final Score (rounded): 8.5/10