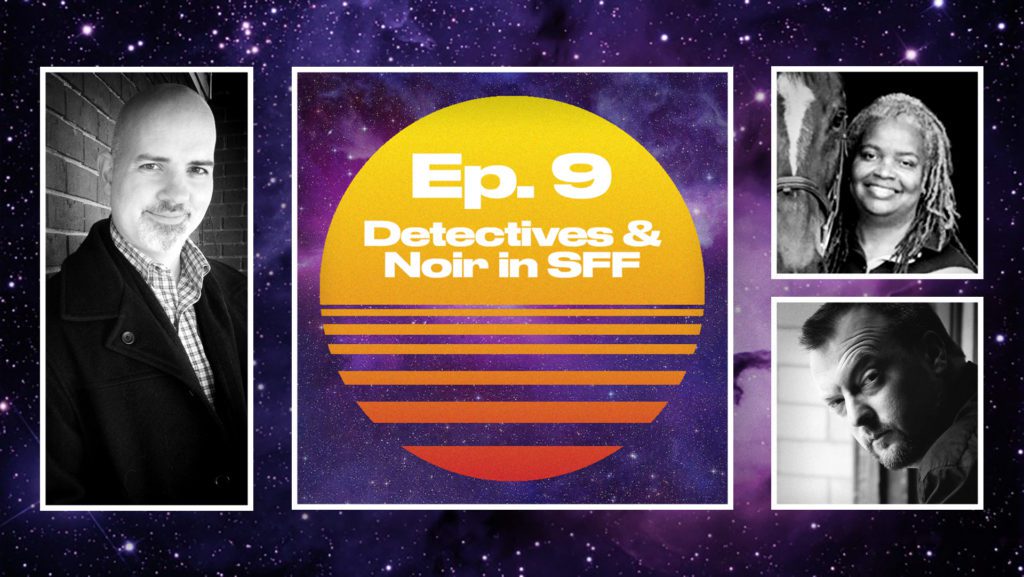 ---
Episode 9 of SFF Addicts has arrived!
Join host Adrian M. Gibson and authors Dan Stout, Patricia A. Jackson and Dale Lucas for a chat about detectives and noir in science fiction and fantasy. During the panel, they discuss noir, detectives, police procedurals and blending genres, what those genres can offer in terms of setting, characters and narrative, incorporating noir into fictional worlds, using real world influences to enhance stories, noir tropes and much, much more.
Episode 9 is available to stream and download on:
Anchor | Apple Podcasts | Spotify | Google Podcasts | Amazon Music | Stitcher | Overcast | RadioPublic | Pocket Casts | Breaker
You can also watch the episode below via the FanFiAddict YouTube channel or stream it via Spotify, and the full episode archive for the show is available here. Check out the SFF Addicts Twitter or Instagram accounts for more frequent updates.