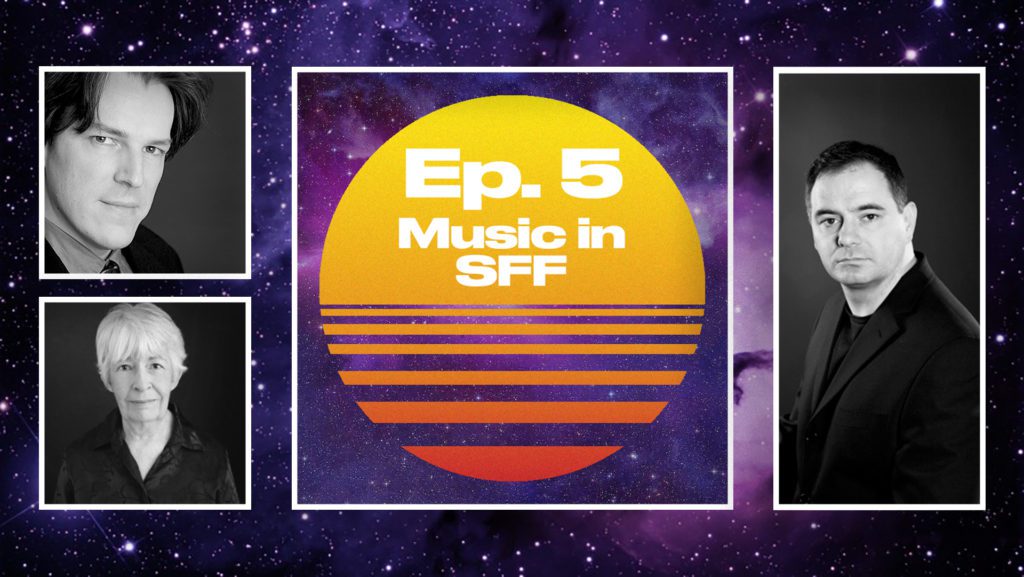 ---
Episode 5 of SFF Addicts has arrived!
Join host Adrian M. Gibson and FanFiAddict's David Walters as they dive into music in SFF with authors Sebastien de Castell, Anthony Ryan and Juliet Marillier. During the panel they discuss their personal histories with music, the rhythm of writing, how music plays into combat and action scenes, the musical aspects of worldbuilding and much more.
Episode 5 is available to stream and download on:
Anchor | Apple Podcasts | Spotify | Google Podcasts | Amazon Music | Stitcher | Overcast | RadioPublic | Pocket Casts | Breaker
You can also watch the episode below via the FanFiAddict YouTube channel, and the full episode archive for the show is available here. Check out the SFF Addicts Twitter or Instagram accounts for more frequent updates.