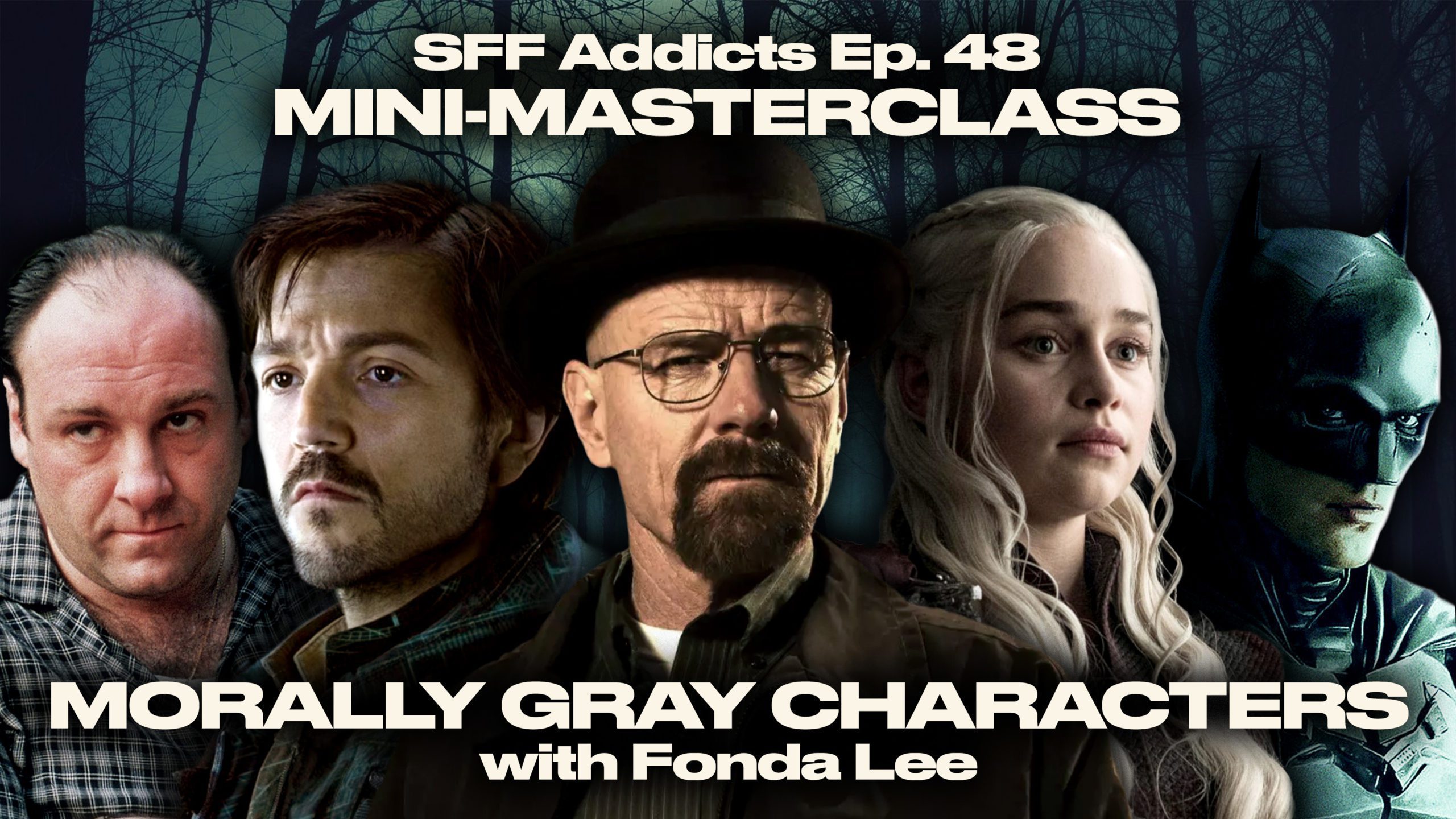 Episode 48 of SFF Addicts has arrived!
Join co-hosts Adrian M. Gibson and M.J. Kuhn as they delve into a mini-masterclass on Morally Gray Characters with award-winning SFF author Fonda Lee. During the episode, Fonda shares her "problematic faves" and untangles the moral complexity that we often find in fictional stories, including what draws us to morally gray characters, what compels authors to write them, stories that lend themselves well to moral grayness, the fine line between morally gray and evil, incorporating moral frameworks into worldbuilding and more.
NOTE: This is part two of a two-part chat with Fonda. Click here to check out part one.
---
Fonda Lee is the award-winning author of The Green Bone Saga, including Jade City, Jade War and Jade Legacy, as well as Untethered Sky, Zeroboxer and the Exo series.
Find Fonda on Twitter, Amazon, Patreon and her personal website.
---
Episode 48 is available to stream and download on:
Anchor | Apple Podcasts | Spotify | Google Podcasts | Podcast Addict | Stitcher | Amazon Music | Overcast | RadioPublic | Pocket Casts | Breaker | Podbay
You can also watch the episode below via the FanFiAddict YouTube channel or stream the audio via Spotify, and the full episode archive for the show is available here. Check out the SFF Addicts Twitter or Instagram accounts for more frequent updates.