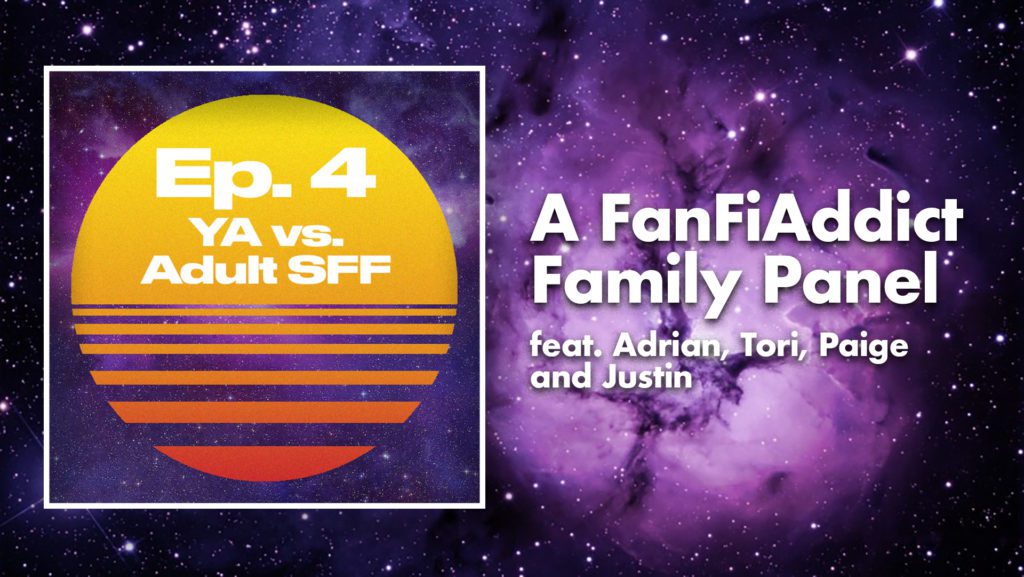 ---
Episode 4 of SFF Addicts has arrived!
Join host Adrian M. Gibson and FanFiAddict's Tori Gross, Paige Harris and Justin Gross for our very first FanFiAddict family panel, where we delve into YA vs. Adult SFF. As we each come from different backgrounds and have different experiences with YA, we wanted to know if there really is a difference between the two. Where do the lines blur? Are genre classifications even useful? What does YA offer that Adult SFF doesn't? During the panel, we discuss all of that and more, including SFF and contemporary YA, queer representation and diversity, misconceptions about YA and our hopes for the future of the genre.
Episode 4 is available to stream and download on:
Anchor | Apple Podcasts | Spotify | Google Podcasts | Amazon Music & Audible | Stitcher | Overcast | RadioPublic | Pocket Casts | Breaker
You can also watch the episode below via the FanFiAddict YouTube channel, and the full episode archive for the show is available here. Check out the SFF Addicts Twitter or Instagram accounts for more frequent updates.