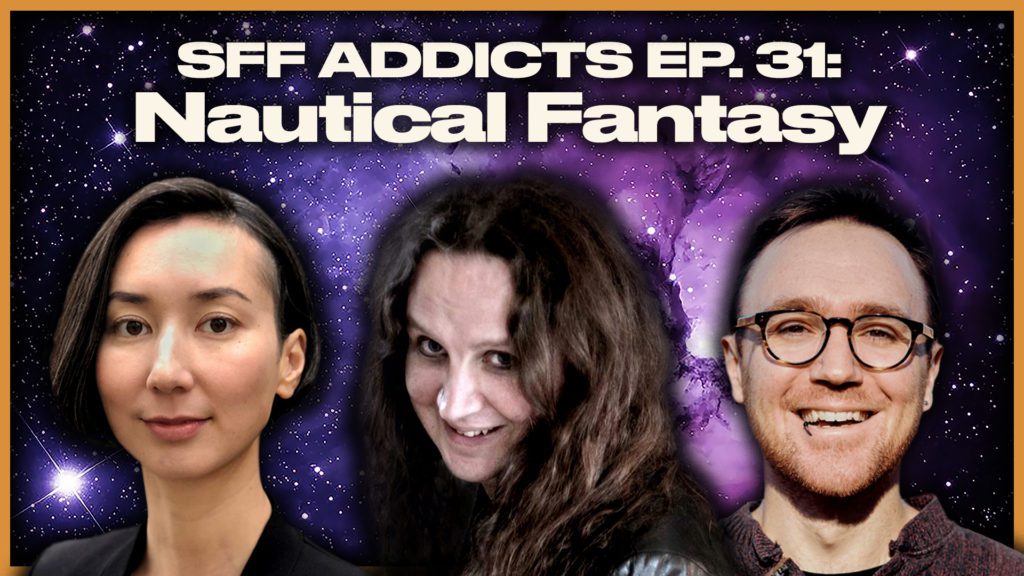 Episode 31 of SFF Addicts has arrived!
Join host Adrian M. Gibson and authors Andrea Stewart, RJ Barker and Joshua Phillip Johnson as they sail the high seas of nautical fantasy. During the panel they discuss why the ocean is so captivating (and terrifying), why it blends well with fantasy stories, nautical worldbuilding, character development, maritime battles, magic systems, deep sea creatures and more.
Episode 31 is available to stream and download on:
Anchor | Apple Podcasts | Spotify | Google Podcasts | Podcast Addict | Amazon Music | Stitcher | Overcast | RadioPublic | Pocket Casts | Breaker | Podbay
You can also watch the episode below via the FanFiAddict YouTube channel or stream the audio via Spotify, and the full episode archive for the show is available here. Check out the SFF Addicts Twitter or Instagram accounts for more frequent updates.