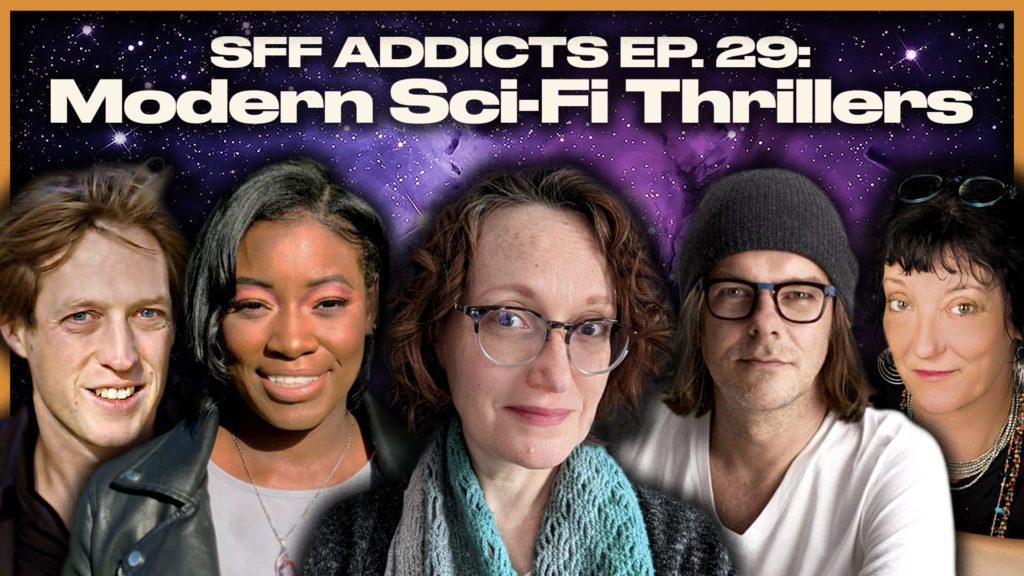 Episode 29 of SFF Addicts has arrived!
Join host Adrian M. Gibson and authors Mary Robinette Kowal, Sylvain Neuvel, Nia "N. E." Davenport, James Kennedy and Jane Gilmartin as they unpack the structure and suspense of sci-fi thrillers. During the panel they discuss the essential elements of thrillers, melding thrillers with science fiction, willful transgressions and inciting incidents, pacing and tension, reader expectations, worldbuilding, character decisions and more.
Episode 29 is available to stream and download on:
Anchor | Apple Podcasts | Spotify | Google Podcasts | Podcast Addict | Amazon Music | Stitcher | Overcast | RadioPublic | Pocket Casts | Breaker | Podbay
You can also watch the episode below via the FanFiAddict YouTube channel or stream the audio via Spotify, and the full episode archive for the show is available here. Check out the SFF Addicts Twitter or Instagram accounts for more frequent updates.