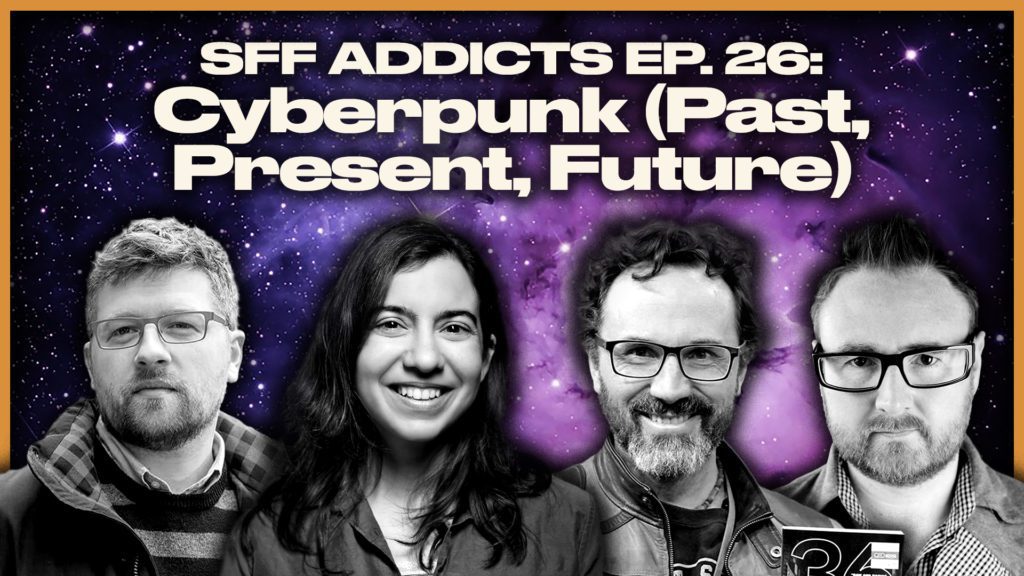 Episode 26 of SFF Addicts has arrived!
Join host Adrian M. Gibson and authors Malka Older, T. R. Napper, Lincoln Michel and Craig Lea Gordon as they decode the (virtual) realities of cyberpunk's past, present and future. During the panel they discuss what attracts them to cyberpunk, the genre's origins in noir, the contrast between cities and apocalyptic landscapes, worn out cyberpunk tropes and aesthetics, big themes like biotech and transhumanism, memory and reality, information and AI, as well as how the genre can be resuscitated in the 21st-century and much more.
IMPORTANT NOTE: Malka was using iffy hotel wi-fi during our recording, so she chose to disable her video for most of the panel.
Episode 26 is available to stream and download on:
Anchor | Apple Podcasts | Spotify | Google Podcasts | Podcast Addict | Amazon Music | Stitcher | Overcast | RadioPublic | Pocket Casts | Breaker | Podbay
You can also watch the episode below via the FanFiAddict YouTube channel or stream the audio via Spotify, and the full episode archive for the show is available here. Check out the SFF Addicts Twitter or Instagram accounts for more frequent updates.