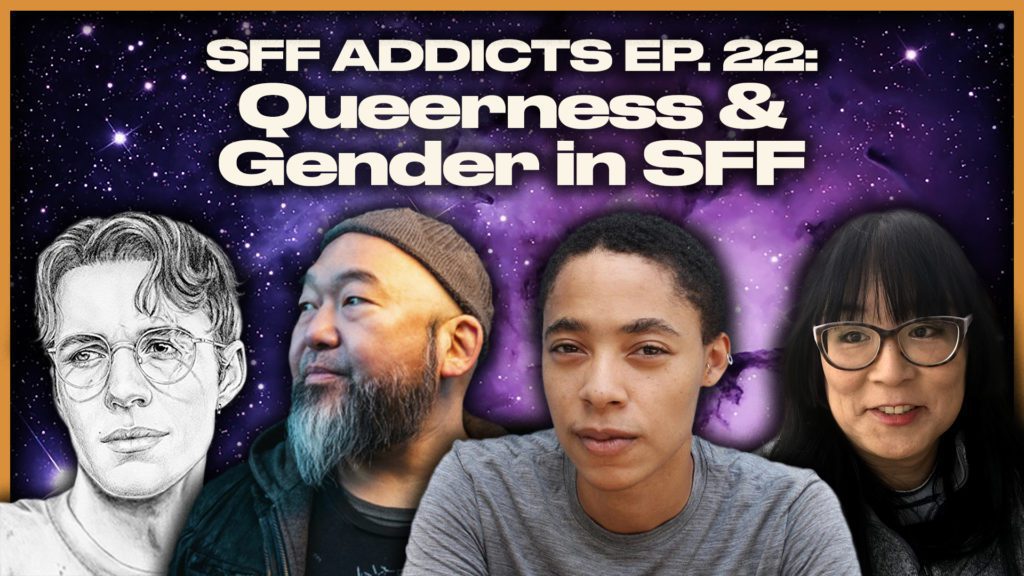 SFF Addicts is back from its short break with Episode 22!
Join host Adrian M. Gibson and authors C. L. Clark, Ryka Aoki, Khan Wong and Al Hess as they explore the intersection of queerness, gender and sexuality in sci-fi and fantasy. During the panel they discuss what queerness means to each of the participants, their personal journeys with sexuality and gender, why sci-fi and fantasy are so well-suited for queer stories, the supportive nature of the SFF community, sensitivity readers, romance and much more.
IMPORTANT NOTE: Unfortunately, a large section of Ryka's recording was unrecoverable, so after the introductions you won't hear her until about the one-hour mark. Apologies for the loss of her insightful contributions to the discussion.
Episode 22 is available to stream and download on:
Anchor | Apple Podcasts | Spotify | Google Podcasts | Podcast Addict | Amazon Music | Stitcher | Overcast | RadioPublic | Pocket Casts | Breaker | Podbay
You can also watch the episode below (AUDIO ONLY) via the FanFiAddict YouTube channel or stream it via Spotify, and the full episode archive for the show is available here. Check out the SFF Addicts Twitter or Instagram accounts for more frequent updates.