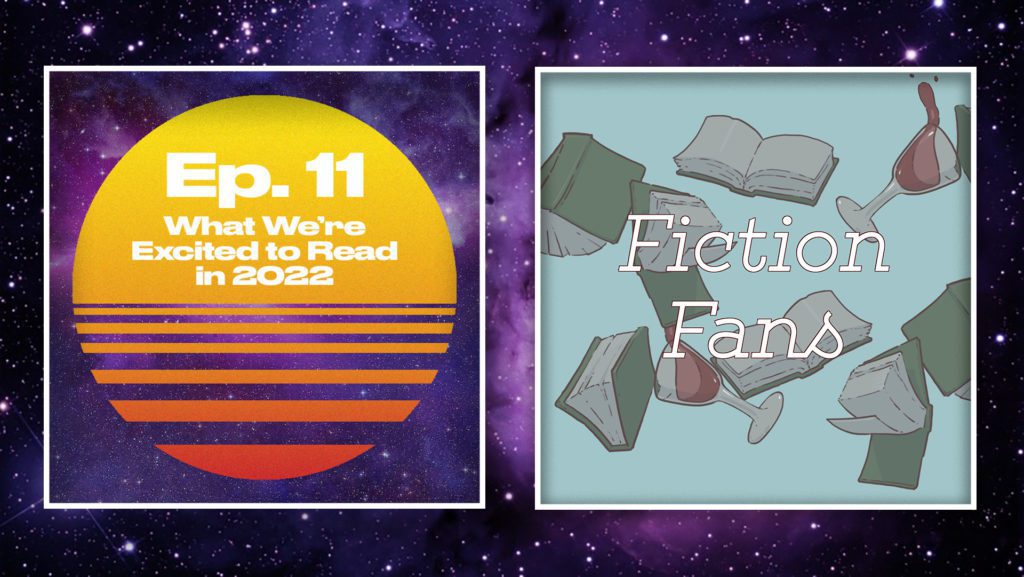 Episode 11 of SFF Addicts has arrived!
Join host Adrian M. Gibson and Fiction Fans podcast co-hosts Sara Carothers and Lilly Ellison, along with FanFiAddict's Connor M. Caplan and Arun (aka Bender), for our last episode of 2021. This time, we're looking ahead to 2022 to discuss the books that we're excited to read in the coming year (whether it's a published book that's already on our TBR lists or something new that is being released in 2022), as well as what we'd like to see more of in the SFF sphere in the future. We also delve a bit into the past and think back on our reading habits and more.
Episode 11 is available to stream and download on:
Anchor | Apple Podcasts | Spotify | Google Podcasts | Podcast Addict | Amazon Music | Stitcher | Overcast | RadioPublic | Pocket Casts | Breaker
You can also watch the episode below via the FanFiAddict YouTube channel or stream it via Spotify, and the full episode archive for the show is available here. Check out the SFF Addicts Twitter or Instagram accounts for more frequent updates.