---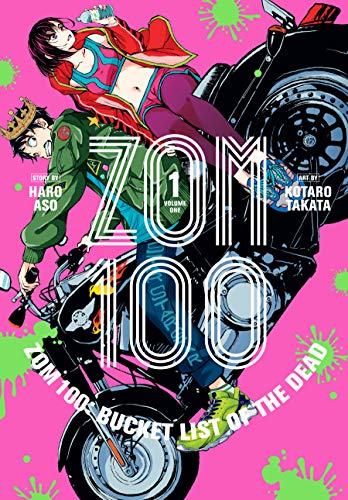 In a trash-filled apartment, 24-year-old Akira Tendo watches a zombie movie with lifeless, envious eyes. After spending three hard years at an exploitative corporation in Japan, his spirit is broken. He can't even muster the courage to confess his feelings to his beautiful co-worker Ohtori. Then one morning, he stumbles upon his landlord eating lunch—which happens to be another tenant! The whole city's swarming with zombies, and even though he's running for his life, Akira has never felt more alive!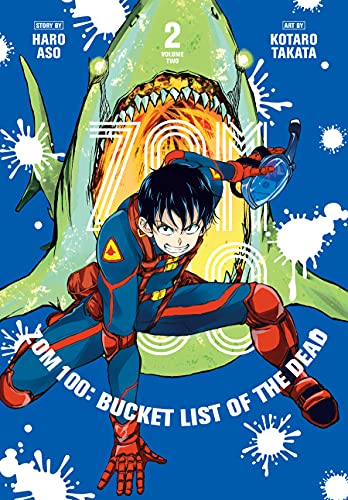 Akira and Kencho make an impromptu trip to Ikebukuro to snag a widescreen TV. But before they can find one, they wind up trapped by zombies in a department store along with a couple of beautiful girls. As Akira tries to cozy up to one of them, the conversation shifts to childhood dreams, and he realizes it's time to embrace his own—by becoming a superhero!
---
Rating: 7.5/10
Review
Thanks to VIZ media for copies of Zom 100: Bucket List of the Dead, Vol. 1-2 for review consideration. This did not influence my thoughts or opinions.
Zom 100: Bucket List of the Dead is like Zombieland meets Office Space with a dab of Kick-Ass. It is insane, hilarious, bloody, and full of zombie-fied everything (including sea creatures). Like… wtf? If you enjoyed any of the aforementioned flicks, or others like Shaun of the Dead, I recommend picking this up.
Our boy, Akira, is stuck at a dead-end job where he has wasted days upon months upon years of his life working for the man, only to finally get a good night's sleep. Turns out he overslept by a few weeks and woke up to a zombie apocalypse.
Well, at least he doesn't have to go back to work.
I can understand Akira's woes about work (heck, I think we all can), but I don't know if I could be that happy about workdays being cancelled forever now that zombies have taken over. Maybe it's just me. But hey, he makes the most of it. Drinking beer, riding motorcycles, and starting on his bucket list of 100 things he has always wanted to do. He probably didn't expect "fighting a zombie shark" to be apart of the list.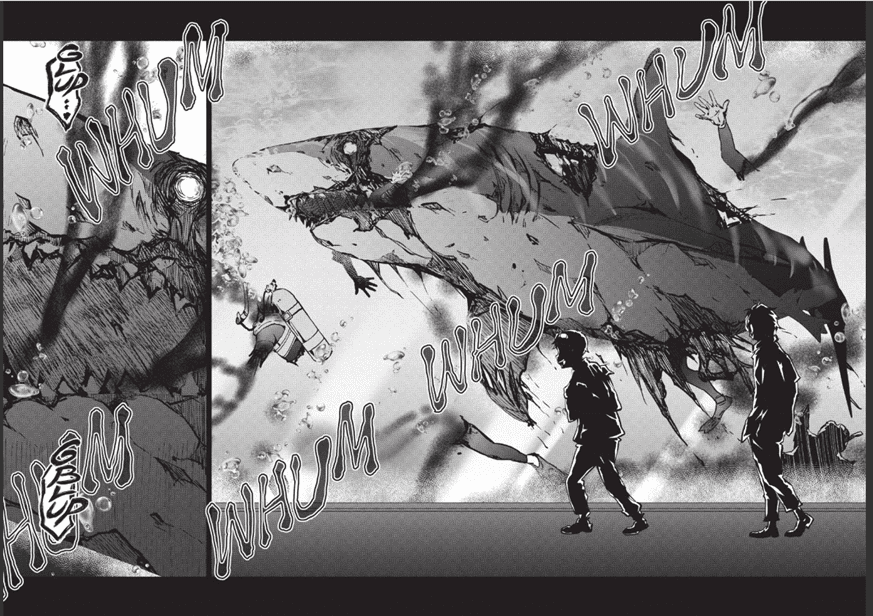 All in all, I really enjoyed this manga. It started off a little rocky as we got a glimpse into Akira's daily life, but once the Z's took over, it took off like a bat out of hell. Takata really brings the story to life with his artistic skills, especially the brutal nature of life amidst a zombie wasteland.